News
Queen rock beer world with Bohemian pils
Added: Thursday, July 2nd 2015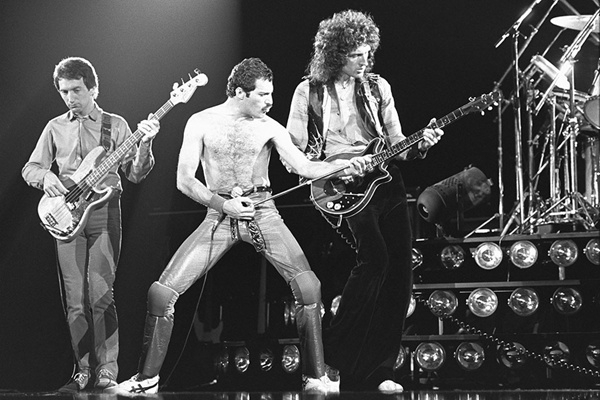 Legendary rock group Queen will celebrate the 40th anniversary of their greatest hit, Bohemian Rhapsody, with the launch of their own special beer, Queen Bohemian Lager, brewed in the home of Bohemian Pilsner beer.
Bohemian Rhapsody is the third bestselling single of all time in the UK. It has been showered with awards and accolades over the years including being voted Greatest Song of All Time and being inducted into the Grammy Hall of Fame. 
To mark the 40th anniverdary, RnR Brew Ltd - the team behind the hugely successful Killer Queen Vodka which was recently awarded Double Gold at the prestigious WSWA blind tasting competitions in the U.S. - in conjunction with Queen, are launching Queen Bohemian Lager and a true Pilsner.  

Pilsner lager has always been a favourite of Queen and founder Freddie Mercury always had glasses of beer sat on top of his grand piano for him and the band to enjoy during the many classic Queen concerts.
Earlier this year the band played in Prague, where they enjoyed the world's best Pilsner beer.The original Queen crest that graces the Queen Bohemian Lager was designed by Freddie while he was a student at Ealing Art College in London, where he earned a diploma in art and graphic design. 
Pilsner lager was born in Plzen in the 1840s and became known as Pilsner Urquell -- the Oringial Pilsner. Queen Lager has taken everything that is unique and original from Pilsner and produced a golden, hoppy lager with an IBU of 33 and ABV of 4.7% .
Using only Czech ingredients, Queen Pilsner is produced adhering to strict EU requirements for PGI (Protected Geographical Indication) certification, as granted to products of special quality and produced within designated areas -- in this case in the Czech Republic.
Queen Bohemian Lager has only three ingredients: soft artesian water, Czech barley malt and noble Saaz hops. It is cold fermented whith lagering at 1 to 4 C for a minimum of 30 days before bottling. Queen Lager is brewed and bottled in Bohemia, Czech Republic. Drinkers will be able to 'Break Free the Bohemian' initially in UK and Europe this summer with a worldwid release following.
Visit  www.QueenLager.com or www.RnRdrinks.com  to purchase Queen Bohemian Lager and to find more information  on the beer.