News
Fire robs town of community local
Added: Friday, June 5th 2015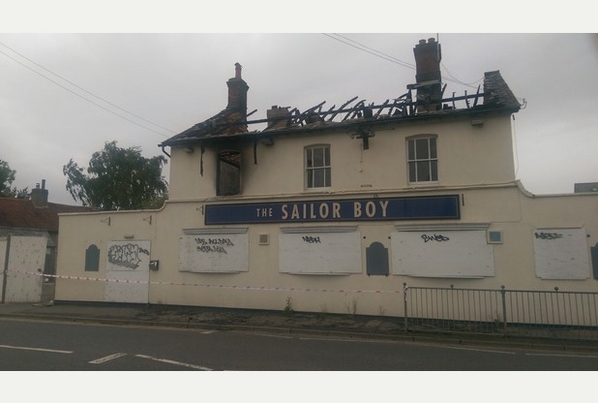 Hitchin in Hertfordshire has lost a community local that mysteriously burnt to the ground at the end of May. Planning permission had been given by the local council to turn the popular Sailor Boy into a convenience store.
The pub in Woolgrove Road, owned by Enterprise Inns, closed last year but locals mounted a major campaign to save it and re-open it as a pub. They succeeded in winning a ACV -- Asset of Community Value -- for the Sailor Boy from the local council but this was later removed by Herts County Council on the grounds it didn't meet the criteria of the Localism Act.
Malcolm Chapman (pictured), Pub Preservation Officer for the North Herts branch of CAMRA, the Campaign for Real Ale, said the Walsworth area of Hitchin now has no pubs and people will have to go into the town centre for a drink, where there are 20 pubs. He challenged the county council's decision to remove the ACV, which would have given campaigners six months to raise the money to buy the pub and save it.
The site was sold to a company called GKKM Ltd that has offices at the same address in Hitchin as MPM Convenience Store. The company said the pub was "dilapidated" but Malcolm Chapman said that was the result of it being left empty by its owners.
The local fire brigade said the blaze at the pub was "accidental and no further investigation was needed."
In March, the Catford Bridge Tavern in South London, previously owned by both Punch Taverns and the Spirit Group, also burnt to the ground. There were plans to turn it into apartments.