News
Pale ales triumph in major pub group
Added: Thursday, May 28th 2015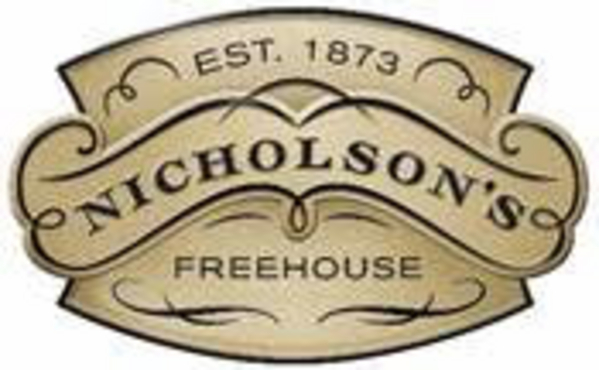 Sales of lighter blonde, golden, and pale ales are increasing against more traditional darker beers according to research by Nicholson's Pubs.
The pub group, with over 80 locations across the UK, has seen a huge rise in popularity of the paler colour ales with sales increasing 27% over the five years, reflecting changing tastes.
Nicholson's top-selling beers in volume terms are still traditional amber ales (traditional bitter), but with the introduction of new hops from areas such as the US, Australia and New Zealand,  customers are opting for more lighter ales than ever.
The research, which questioned Nicholson's customers, showed that Brits are becoming more adventurous with their choices and are open to try new options, when on offer.
Nicholson's pubs have an average of eight cask beers on handpull, including a seasonal programme showcasing some of the less well-known beers and breweries in the UK such as By The Horns from London and Knops from Scotland.
Richard Yarnell, Nicholson's Beer Sommelier, says, "Lighter colour ales such as blonde, golden and pale ales have really grown in popularity over the past few years as we've seen  a boom in the number of breweries in the UK and an increase in variety of styles and flavours in the market, which challenge more traditional beers and beer styles.
"These styles, while lighter in colour, often offer a huge variety of aromas and flavours due to the different hops used.  They also offer an exciting entry into ale for guests used to drinking lager, as they offer great refreshment and drinkability for all, appealing equally to both men and women."
Visit www.nicholsonspubs.co.uk to find out more about the event and find your local Nicholson's pub.
About Nicholson's
First launched back in 1873, Nicholson's pubs now extend over the entire country from London to Edinburgh with 80 different locations.
Nicholson's prides itself on the colourful history and the striking architecture of each individually designed pub in the group. With a timeless atmosphere and character by the barrelful, it's the perfect place to try an ale from the widest selection available.
Find out more about your local Nicholson's by visiting www.nicholsonspubs.co.uk, following on twitter @Nicholsonspubs, or visiting the facebook page www.facebook.com/nicholsonspubs
Some facts and stats about Nicholson's:
Nicholson's includes some of the finest examples of historic, traditional London taverns in the UK
The Coal Hole on London's Strand has been trading since 1780 and The Williamson's Tavern is said to have the oldest alcohol license in the city
Every pub has at least eight handpulled beers from national favourites to upcoming microbreweries
The group pours more than 4,700,000 pints of cask ale a year
You can take part in the Nicholson's London Ale Trail or the Nicholson's Scottish Ale Trail