News
Flying Dog 'session IPA' says take it easy
Added: Sunday, May 17th 2015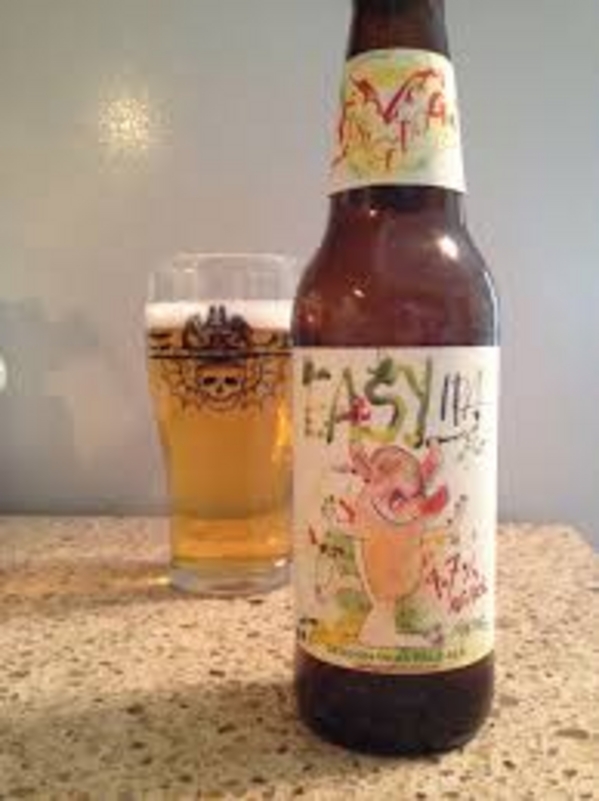 Flying Dog's Easy IPA is described as a "session beer". As the Maryland brewery has a 10% Imperial IPA and a Snake Dog IPA at 7.1%, a 4.7% beer might seem like a drink for softies, though in Britain it would be placed in the strong bitter category.
But Flying Dog is always pushing the boundaries. It's a brewery with attitude, summed by its associations with the American writer Hunter S Thompson and the British satirical artist and cartoonist Ralph Steadman. The brewery started life as a brewpub in Aspen, Colorado, in the 1980s, founded by George Stranahan. He is a wealthy entrepreneur who inherited a fortune from his family's spark plug industry. He took up photography and mountaineering and, after scaling K2 in the Himalayas in 1983, saw a drawing of a flying dog in a bar in Pakistan and returned home to launch a brewpub in Aspen.
Hunter S Thompson was Stranahan's neighbour and their relationship proved mutually beneficial. Stranahan encouraged Thompson to develop "gonzo journalism", a gritty style of writing, often in the first person, with no attempt at objectivity. Thompson's best-known book was Fear and Loathing in Las Vegas. He introduced Stranahan to Ralph Steadman, who had illustrated some of Thompson's work, and the British artist agreed to design labels for Flying Dog's beers. There was a furore in 1995 when Flying Dog launched Road Dog Porter with a Steadman label and the slogan "Good Beer, No Shit". The beer was banned from shelves by the Colorado Liquor Board. Stranahan responded by changing the slogan to "Good Beer, No Censorship" and launched an appeal against the ban. He was successful and Road Dog Porter labels still carry the original slogan.
The dispute didn't harm Flying Dog's sales. A fully-fledged brewery opened in Aspen and eventually Stranahan moved the entire operation to Frederick, Maryland, with a state-of-the-art plant that can produce 100,000 barrels a year.
Easy IPA marks a departure from its strong pale ales and IPAs but has the brewery hallmark of a powerful hop character. Frustratingly, the hops are listed just as a "proprietary blend" rather than the varieties being listed. This is in contrast to the Imperial IPA, which is a single hop beer using just Simcoe. The beer is brewed with pale malt and speciality biscuit malt.
Easy IPA has a straw colour and a complex aroma of lychee, melon, peach and freshly-baked biscuits, all underscored by distinctive peppery hops and a hint of cinnamon. Bitter hop resins build in the mouth, with biscuit malt and tart citrus fruit. The finish is superb, combining juicy malt, challenging hops and bittersweet citrus fruit.
In Britain the beer is available from www.alesbymail.co.uk and www.JamesClay.co.uk.