News
Osborne urged to go for duty hat trick
Added: Monday, February 23rd 2015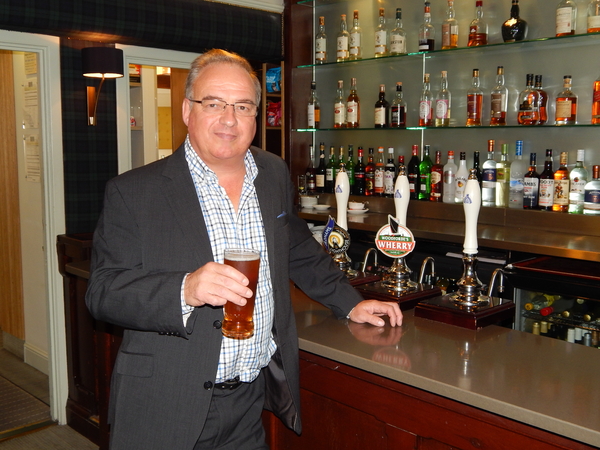 The Campaign for Real Ale (CAMRA) has urged Chancellor George Osborne to cut beer duty for a historic third time in next month's Budget, as a report estimates 1,047 additional pubs would have closed if the Government had not scrapped the beer duty escalator and cut beer duty in 2013 and 2014.
CAMRA says a third cut in beer duty would allow the industry to continue to recover, with beer drinkers, publicans and brewers across the UK all likely to benefit.
The new report, produced by the Centre for Economic and Business Research (Cebr), estimates that:
Over a thousand pubs saved – an additional 1,047 pubs would have closed by the end of 2014 if the Beer Duty Escalator had remained in place
750 million more pints sold –750 million fewer pints of beer would have been sold in the UK  this financial year if the Beer Duty Escalator had remained in place
26,000 jobs created – 26,000 additional jobs would not have been created if the Beer Duty Escalator had remained in place
Higher investment - In 2014 alone, investment in the brewing industry was expected to stand at £61 million higher than it would have if the beer duty escalator had been maintained
Price of a pint up to 16p higher - the average price of a pint of beer, which currently stands at £3.04, would have cost £3.20 if the beer duty escalator had not been scrapped and replaced by two consecutive 1p cuts in 2013/14
Tim Page, CAMRA's Chief Executive (pictured above) says: "It is fantastic to see that the beer duty cuts have had a real impact on beer drinkers and pub goers across the country, beyond keeping the lid on the price of a pint and keeping pubs open. Without these measures, fewer people would be able to afford a regular pint in their local pub, and yet more pubs would have closed. Reductions in beer tax have helped keep pubs open, created new jobs and kept increases in the cost of beer at a historic low.
"CAMRA is calling on the Chancellor to keep consumers in mind and cut beer duty for a third time next month. In addition, we would like to see brewers and pub companies pass on this cut in full so that pub-going remains an affordable activity. At a time when there is concern about the number of people drinking excessively at home, the importance of pubs as places where you can drink responsibly in a social and community setting cannot be overstated."
Scott Corfe, Head of UK Macroeconomics at Cebr says: "Our research shows that the recent beer duty cuts have provided a significant economic boost to an industry that supports thousands of jobs across the UK. Lower prices due to the duty cuts have prevented over 1,000 pubs from closing and supported 26,000 additional jobs."

Andrew Griffiths MP and Chair of the Parliamentary Beer Group says: "The Chancellor has already shown his commitment to the beer and pub industries by scrapping the beer duty escalator and cutting beer duty for two years in a row for the first time ever.  There is more still to be done, however, and I hope that the Chancellor will build on the positive moves so far and make it a hat trick of beer duty cuts in the Budget in March."
Candidates pledge support for beer and pubs
CAMRA reports that 500 election candidates from across the parties have pledged support for community pubs and real ale ahead of the General Election. CAMRA has issued a challenge to each of the parties to get their candidates to add their support.
The 500 candidates have pledged to:
Support well-run community pubs
Promote Britain's 1,300 breweries
Represent pub goers and beer drinkers
Candidates from 350 constituencies backed the campaign. So far Labour candidates have shown the most support with 167 backing the pledges, with Conservatives at 108, Liberal Democrats at 103, the Green Party at 76 and finally UKIP with 31.
CAMRA's Chief Executive Tim Page commented:
"CAMRA is delighted that 500 General Election candidates have committed to back real ale and community pubs. It's looking like a three horse race to win the title of "Most Pro-Pub Party" with Labour, Conservatives and the Lib Dems all having over 100 candidates signed up already. This overwhelming response from candidates is great news for beer drinkers and pub goers alike and will be crucial to CAMRA delivering yet more successful campaigns over the next five years."
With 29 pubs a week currently closing in the UK, CAMRA say it is essential that future MPs pledge their support for the pub and beer industry, an industry which it is clear people still believe to be important – with 75% of pub-goers* saying a well-run community pub is as important to community life as a post office, local shop or community centre.
"Pubs are hugely important and deserve to be properly protected and supported. CAMRA want to see action in the next Parliament from newly elected MPs and we are urging all parties to include commitments in their manifestos to supporting real ale and community pubs." Tim Page added.