News
Kent Green Hop beer heads to Belgium
Added: Monday, September 22nd 2014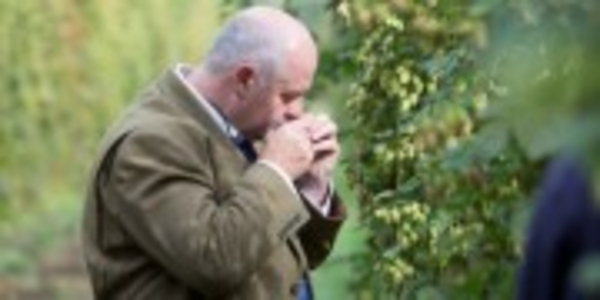 One of the founders of Kent Green Hop Beer Fortnight has been invited to bring his beer to one of the most talked about festivals in the beer calendar.
Eddie Gadd of Gadds' Ramsgate Brewery will be supplying Kent Green Hop Beer to the 6th Borefts Beer Festival held at the De Molen Brewery in Bodegraven -- 30 miles south west of Amsterdam.
The Borefts Festival attracts dedicated beer drinkers keen to taste the best brews around not to mention a variety of limited edition beers made especially for the festival.
Eddie will miss the official launch of Kent Green Hop Beer Fortnight, on Friday 26 September in Canterbury, to go to the Netherlands.
He said, "I've been invited to bring beer to Borefts a couple of times but I've always said no because of the overlap with the start of Kent Green Hop Beer Fortnight.
"But now the time seems right to take Kent Green Hop Beer on tour! I'm really hoping that by taking it to this festival it'll spread the word to those who consider themselves craft beer drinkers - and that next year they'll be making sure to visit Kent during the Fortnight so they can trying all the other fantastic Green Hop Beers that are made."
Nearly every brewery in Kent takes part in Kent Green Hop Beer Fortnight, making one or more brews with undried, fresh hops which they rush from bine to brewhouse in under 12 hours, or in some cases under 30 minutes.
The launch of the Fortnight takes place at Canterbury Food & Drink Festival, in the city's Dane John Gardens during the weekend of 26-28 September. The green hop bar at the festival is the only time all the beers are served side by side at the same time, as the Fortnight, which coincides with Cask Ale Week, is partly aimed at encouraging people to go to the pub.
The Kent Green Hop Beers destined for Borefts are a cask of Gadds' 
Green Hop Ale
 (4.8%), a pale ale hopped with fresh East Kent Goldings, and a keg of 
Green Hop Radler
 (2.4%), a craft version of shandy made from green hopped pale ale and limeade.
They will be served alongside brews from host brewery De Molen, fellow British brewers such as Burning Sky and The Kernel, and a dozens of others from across Europe.
The 6th Borefts Beer Festival takes place at Brouwerij de Molen, Bodegraven on 26-27 September. Entry is free but drinkers need to buy a festival glass to try the beers. €20 buys a glass, six beer tokens and a festival programme.