News
Batemans and Thwaites win top awards as Hawkshead sends Kiwi beer Down Under
Added: Friday, August 22nd 2014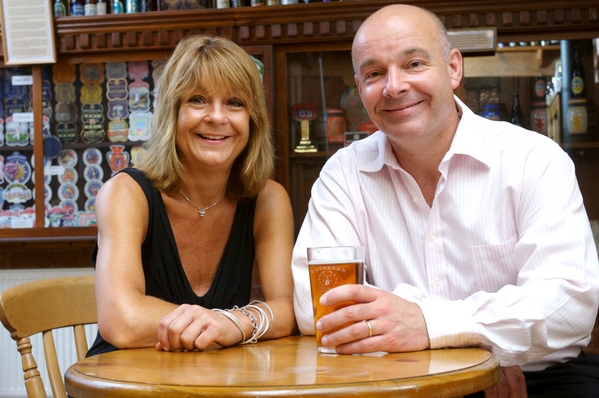 Batemans, the Lincolnshire-based family brewer run by Jaclyn and Stuart Bateman (pictured), has enjoyed a string of successes with key industry awards with its new beers, including the International Beer Challenge 2014 and the Beer Bottlers Institute competition, with Black Pepper Ale standing out as a top medal winner. 
The summer highlight for Batemans is its victory in the Beer Bottlers Institute competition, where the brewer received gold for B Bock in the category for ales between 6.0% and 7.4% ABV, as well as silver for Black Pepper Ale in the packaging round. 
Continuing this streak of success, in this year's International Beer Challenge, Batemans achieved a silver award in the tasting round for the Orange Barley beer from the Bohemian Brews range, as well as bronze medals for B Bock and Black Pepper Ale. Black Pepper Ale got a bronze recognition in the design and packaging category. 
As the icing on the cake, Batemans has also been named as a finalist in the Indie Beer Can Awards with its Orange Barley beer. The winners will be announced at the Indie Beer Can festival in September. 
Managing director Stuart Bateman, says: "We're absolutely thrilled with the success of our latest beers, which were launched as part of our 140th Anniversary celebrations. They demonstrate the appetite the public and industry have for beers which offer something slightly different and experiment with more unusual flavours. 
"Black Pepper Ale has proved particularly successful, which we think is due in part to the drinking experience it provides – the beer comes with a small sachet of ground black peppercorns, which are swirled into the beer and sprinkled on top. This creates a real sense of theatre and truly brings out the beer's flavour."
 
About Batemans
Batemans is a family brewer based in Lincolnshire. It has brewed beer in Wainfleet since 1874, and has nearly 70 pubs in its estate, predominately based in Lincolnshire, Derbyshire Dales and Norfolk. Batemans brews five permanent cask beers, as well as a range of seasonal and speciality beers. It offers a wide selection of bottled beers, which are available to buy online and in supermarkets across Britain.
Lancashire based Thwaites of Blackburn has scooped five awards at the International Beer Challenge. The medal hauls includes four silver and one bronze. The brewery's American-style IPA 13 Guns was awarded silver in the taste category and also bronze in the trade category for design and packaging.
The wins come after 13 Guns was announced as a finalist in the Indie Beer Fest in July. The 3.9% Nutty Black, the craft beer Crafty Dan and the English brown ale Big Ben also picked up awards.
Marketing manager Lee Williams said: "The International Beer Challenge has been rewarding excellent beers for almost 20 years so we're thrilled to have received recognition for ales right across our portfolio. 13 Guns continues to go from strength to strength and is quickly becoming one of the most talked about craft beers in the industry."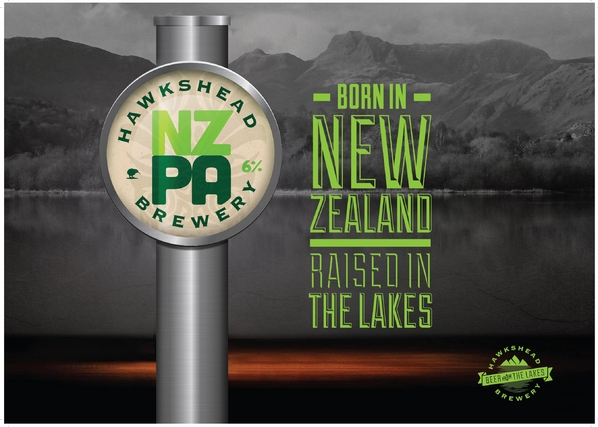 Hawkshead Brewery, known for brewing big flavoured beers with New Zealand hops, has sent its NZPA – New Zealand Pale Ale, made in Cumbria -- back to New Zealand for the locals to taste, test and hopefully approve, at a prestigious beer festival, Down Under. 
It's a big risk for Hawkshead's head brewer, Matt Clarke, who is a New Zealander. " I am very bervous about this," he says. "If NZPA arrives on the other side of the world in anything less than a perfect state, I'll not live it down."
In an attempt to spare Kiwi Matt getting a hard time from his home town, Wanganui, on North Island, the NZ importers, Beertique, agreed to send the draught beers by plane. The bottled beers are following, at a more leisurely pace, by sea.
The flying kegs of NZPA and another prize-winning Hawkshead beer, Cumbrian Five Hop, were checked on to an Air New Zealand flight. They are headed for the 21st birthday celebration of the renowned Wellington bar, The Malthouse, part of the annual NZ beer festival, Beervana.  Matt anxiously awaits a quality report from Kiwi drinkers.
New Zealand hops – varieties such Motueka, Riwaka and Nelson Sauvin -- are among the most aromatic, flavoursome and expensive in the world. They are highly sought after and in short supply.
They came to beer lovers' notice relatively recently, when a few craft breweries, largely in the UK and USA, started experimenting with them. 
Hawkshead sending the finished product back to New Zealand isn't so much "coals to Newcastle" as brewers' hands across the world. Spurred on by the internet and social media, craft brewing is spreading fast globally, even in previously lager stricken New Zealand. Until recently the New Zealand brewing industry did not appreciate what it had got – disease free, hugely flavoured hops.
"I'm keen on Matt developing this brewing relationship with his home country," says Hawskead owner Alex Brodie. "As New Zealand hops catch on and supplies get short, it helps ensure we get the hops we need."