News
Budvar strong lager hits UK while sales in Czech Republic reach an all-time high
Added: Sunday, March 23rd 2014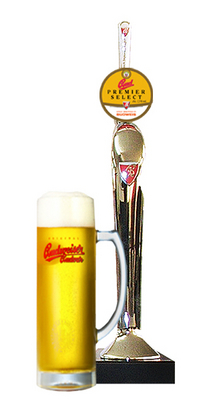 By reviving a local brewing tradition of preparing a special brew at the outset of winter for consumption at the start of spring, Budweiser Budvar is able to offer British fans of its strongest beer, Bud Premier Select, in draught form for the first time. It will only be for a limited period, however, to celebrate the rite of spring .
Until now the 7.5% beer has been available only in a 330 bottle. In every respect but one it is the same as Budvar Original. It is made from the same Saaz  hops, Moravian barley malt, natural spring water drawn from an Ice Age lake 30 metres under the brewery and a strain of yeast resident since the Southern Bohemian brewery commenced brewing in 1895. The big difference is that instead of a 90 day maturation period, Premier Select is matured for not less than 200 days. The spring batch is unique however as it is made, according to tradition, from Saaz hops picked at sunrise on 3 September and added to the special brew on the same day. The freshness of the hops makes a positive contribution to the quality of the spring beer.
Draught Premier Select is unfiltered and will be available in 20l kegs. www.budweiserbudvaruk.co.uk; sales@budvaruk.com; 020 7554 8810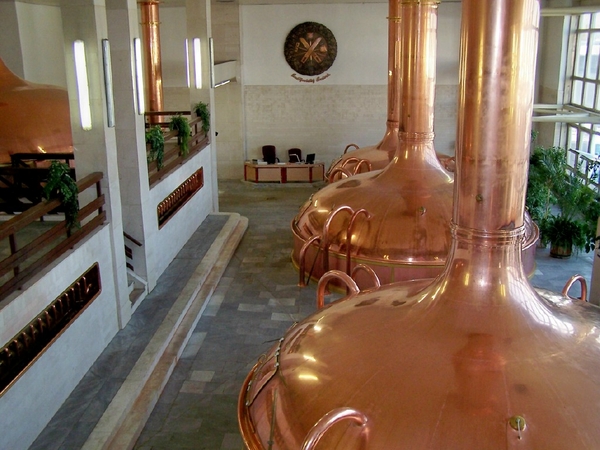 Budweiser Budvar is to remain state-owned, as the new Czech government has no plans to change its ownership, the agriculture minister said. The brewery has been fighting with U.S. beer giant Anheuser-Busch for more than a century over the use of the "Budweiser" brand. The legal battle continued when Anheuser-Busch was taken over by the Belgian-Brazilian group InBev in 2008 to create the world's biggest brewer.
"I can see no reason to consider the sale of the national enterprise," Marian Jurecka told the Associated Press. "In the long term, its contribution to the state budget makes more sense," said Jurecka who is formally in charge of the company.
Jurecka said Budvar has been in good shape and remained profitable despite the recent economic downturn.
Budvar's exports in 2013 rose 16.1 per cent to 763,000 hectolitres (20.15 million gallons) of beer, the best result in 118 years. Budvar exported to 65 countries in 2013 — seven more than the previous year. Its overall output reached 1.424 million hectolitres, also a record and 6.2 per cent up from 2012. Net profit reached 320 million koruna ($16 million).
Budvar will now aim to boost its production capacity by 200,000 hectolitres by 2016 to meet growing demand, Jurecka said.
The trademark legal battle with Anheuser-Busch was another reason to keep it in the state hands for fears it would be acquired by AB InBev.
"Should the acquisition be meant just to solve the trademark dispute, AB InBev would not be interested in any beer production in Ceske Budejovice at all," Jurecka said.
AB InBev said last year it no longer had plans to acquire Budvar, arguing it doesn't make commercial sense. Still, Budvar is a thorn in the side for AB InBev, preventing it from entering some key markets such as Germany with the Budweiser brand.
Jurecka also expressed doubts that a global settlement offered by AB InBev several years ago and rejected by Budvar would solve the problem.
"I don't think it would improve Budvar's position on the world markets," he said.
The brewers last agreed on a global settlement in 1939 in a pact that gave Anheuser-Busch sole rights to the name Budweiser in all American territories north of Panama. But the peace did not last long as the two companies expanded exports to new markets.