News
Old World meets New in Marston's range
Added: Saturday, March 22nd 2014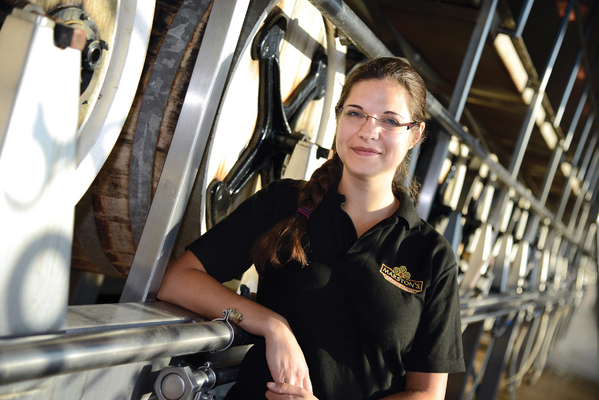 Marston's new Revisionist range of six different seasonal beers aims to broaden drinkers' repertoires of beer styles and provide a real reason to visit the pub. Genevieve Upton, one of Marston's brewmasters who has worked on the new range, says: "More people need to recognise beer alongside wine with respect to food matching and breadth of flavour."
Brewers from across Marston's five different regional breweries have been involved in creating the Revisionist beers. Following on from the success of its seasonal single hop varietal beers of the past two years, Marston's has given its team of brewers free reign to revise their favourite beer styles in their own particular way.  
The Revisionist range features a mix of old world continental beer styles – such as a Belgian Saison and a German wheat beer – alongside new world influences from the South Pacific and America -  with a Red Ale, a Rye Pale Ale, a Dark IPA and a California Common Steam Beer. 
James Coyle, Marston's sales director, comments: "We hope the range works as a gateway for drinkers to experiment and expand their repertoire of beer styles, creating a real talking point among friends and a reason to visit the pub.  For retailers, the range delivers a premium craft beer category solution that provides an accessible way to signpost a craft beer offer with different beer styles that complement their ranging choices."  
The seasonal range is available in both cask and keg format. It will be distributed through Marston's own pubs and free trade customers and has also secured a national listing with the UKs biggest on trade beer retailer JD Wetherspoons, with other retailers expected to follow. Blogs will also accompany the release of the seasonal beers for the brewers to share their inspiration, ingredients and method. Ideas for food matching will also be added to the revisionist beer website throughout the year for retailers who want to link their food offer.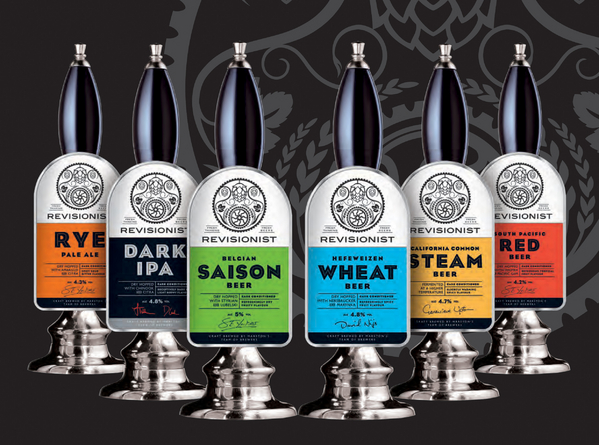 Revisionist Brewmaster Team:
Simon Yates, Park Brewery, Wolverhampton:  Rye Pale Ale, South Pacific Red, Saison, Craft Lager.
Champion of Banks's and creator of the Single Hop series of beers. Simon has created four beers in the series
Jon Tillson and Dave Carter, Wychwood Brewery, Witney:  Dark IPA.
Jon and Dave are a pair of mischief makers who are normally kept busy crafting the legendary Hobgoblin. Both fans of the dark arts, they deliver their take on the American influenced style of India Pale Ale, made with a blend of darker malts.
David Nijs, Park Brewery, Wolverhampton: Hefeweizen Wheat.
David delivers his take on a classic German style wheat beer with all the clean, crisp, distinctive fruity/spicy clove flavour of a typical wheat beer; but he has added more fruity hop character and a refreshing bitter finish through late hopping with a blend of German and Polish hop varieties
Genevieve Upton, Marston's brewery, Burton-on-Trent:  California Steam.
Genevieve has had a busy start to the year. When not caring for Pedigree in the Burton Unions, she has been busy collaborating with the band Elbow to create their new beer Charge. With her first revisionist brew, she wanted to explore a revival of a beer style made popular in California during the 1890s. California Common steam beer uses yeast fermented at a higher temperature to deliver an amber coloured lager/ale hybrid beer with a characteristically warming, fruity flavour
More details can be found at www.revisionistbeers.co.uk.