News
It's boom time for ale as lager sales dive
Added: Monday, January 27th 2014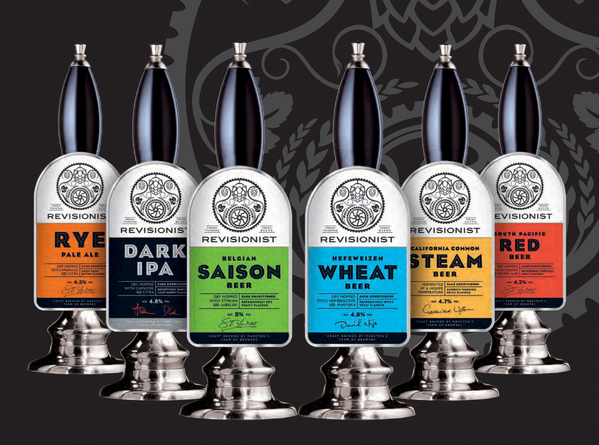 Seismic changes in the British beer market have seen a resurgence of ale and a catastrophic slump in sales of standard lager. According to the trade paper Off Licence News, ale accounted for a growth in sales worth £6 million in the 12 weeks to 4 January – a period that included the busy Christmas period. The ale category now stands at 15% of total beer sales but in the 12 week period monitored by Off Licence News it accounted for 30%.
At the same time, Marston's, the major brewing group that includes Banks's, Brakspear, Jennings, Ringwood and Wychwood, has reported standard lager sales plummeting by as much as 40%. Marston's is responding to consumer demand with a range of seasonal ales for 2014 (pictured above) that will sit alongside such main brands as Pedigree and will be available in cask, bottle and keg.
The major beneficiary of the sales boom for ale was Greene King. The national group opened a specialist new brewing plant – the St Edmunds Brewery (logo below) -- at its Suffolk headquarters last autumn to cash in on the growing demand for ale. Its sales over the Christmas period accounted for 63% of the total.
Neil Jardine, retail sales director for Greene King, says: "It feels like ale has come of age – again. In terms of the beer category, ale is returning to the levels it saw 30 or 40 years ago when it dominated the market. We're coming back from lower levels but ale's importance to beer has increased significantly."
Ian Ward, senior marketing manager at Marston's, says there are major changes going on within the ale sector. What he calls "T-bar ales", keg creamflow brands such as John's Smith's and Worthington's, are losing sales at a rate of 15% a year. Ward says they are not attracting new drinkers and are seen as a style consumed by older men. The total keg sector is down by 7.8%, with stout down by 5.9%. But specialist stouts, such as Marston's Oyster Stout, are selling well.
He says Marston's bottled beers are enjoying a sales increase of 15-20% a year. The group will open a new state-of-the-art bottling line at Burton that can produce both sterile filtered and bottle-conditioned beers.
Marston's master brewer Simon Yates unveiled a range of ales for 2014 that will include New World Pale Ale, a 3.8% reworking of Pedigree Bitter, with a lower ABV, specially kilned pale malt and fruity hops from Australia and New Zealand, including Galaxy and Topaz varieties. It will be available in both cask and keg formats.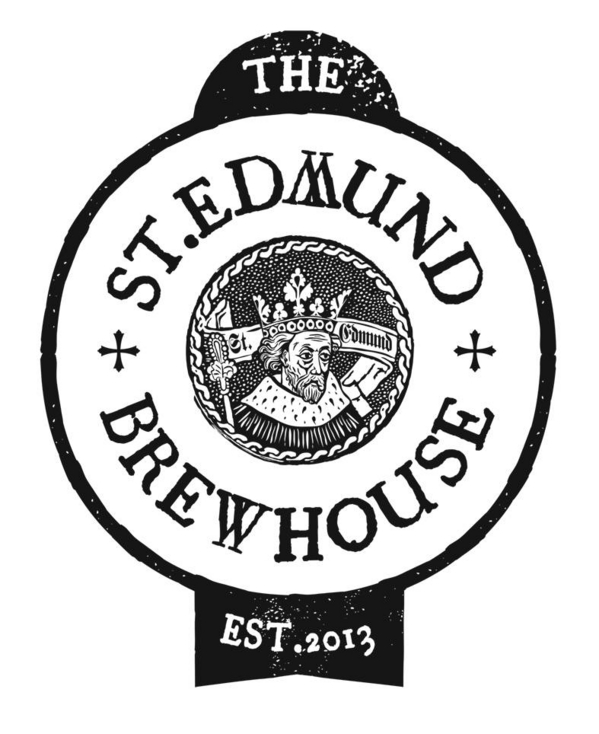 A range of bi-monthly ales, available in cask, keg and bottle, have been designed by brewers throughout the Marston's group under the general heading of the Revisionist Beer Series. They include Dark IPA (4.8%) for February, Belgian Saison (5%) in May, Hefeweizen Wheat Beer (4.8% in June – the name means "wheat beer with yeast" in German – South Pacific Red Beer (4.2%) for August, California Steam Beer (4.7%) in September and Rye Pale Ale (4.3%) in November.
Marston's will also set out to prove that lager can have taste and character with a Revisionist Craft Lager (4%) in keg. Designed by Simon Yates himself, it's brewed with lager malt and a hop blend of German Hallertau Magnum and Tradition, Slovenian Styrians and dry hopped with British Admiral and Boadicea.
It will be joined by another keg beer, Shipyard American Pale Ale (4.5%), the result of collaboration between Simon Yates and Alan Pugsley of Shipyard Brewing in Maine, U.S.: Alan learnt the brewing skills with the late Peter Austin at Ringwood Brewery and then emigrated to the U.S. The dry hopped beer will have a quartet of American hops: Cascade, Centennial, Chinook and Columbus. The two beers will be joined by Oyster Stout (4.1%) in keg.
The rejuvenation of the ale sector is likely to bring challenges for brewers who specialise in the style. With standard lager sales falling off the cliff, the global brewers based in Britain are likely to turn their attention to ale. Molson Coors has already had great success with Doom Bar since the group bought Sharp's in Cornwall – but Doom Bar has driven other cask beers off the bar. Last year, Black Sheep in Masham, North Yorkshire, reported it had lost 6,000 barrels of business over the past 12 months – and it put the loss down to the spread of Doom Bar and the marketing muscle of Molson Coors.
Heineken and Carlsberg are likely to take a fresh look at the ale sector as well. The only group oblivious to ale is AB InBev, which is locked in a box marked Budweiser and Stella and is anxious to sell off Draught Bass, Flowers and Boddingtons.