News
Round-up: winter ales fest; Wetherspoon's boss on VAT cut; SIBA fest; new beers from Moorhouse's of Burnley for 2014
Added: Friday, January 24th 2014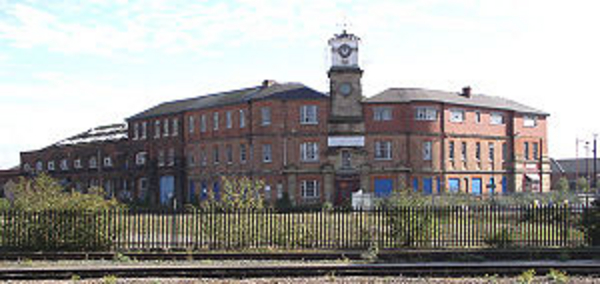 CAMRA's National Winter Ales Festival is on the move – and going round in circles. It will move this February (19 to 22) to the historic Roundhouse in Derby, a 19th century icon of the railway age built in 1839. The building has strong associations with George Stephenson, inventor of the Rocket, one of the earliest steam locomotives.
The magnificent building is Grade-II listed and has been given a £46 million renovation. It's now a conference and events centre and, with a capacity of more than 2,000, it will make the ideal venue for the beer festival that will feature British cask ales along with Continental beers, cider, perry and mead.
The festival will stage the annual Champion Winter Beer of Britain competition. Judges will vote for beers in four categories: Barley Wines & Strong Old Ales; Old Ales & Strong Milds; Porters; and Stouts.
There will be also be tutored beer talks and tastings with Christine Cryne and Roger Protz. Christine will hold tastings of beer and chocolate on Thursday 20 February at 3pm and 7pm. Roger's sessions, with beers drawn from his new book 300 More Beers to Try Before You Die and also the Champion Winter Beers announced at the festival, will be held at 5pm (Champion Beers) and 7pm (300 More Beers) on Wednesday 19 February, and 1pm (Champion Beers) and 5pm (300 More Beers) on Thursday 20 February.
Live music and food will feature throughout the festival. Opening hours are:
Wednesday 19 February: 4-11pm
Thursday, Friday & Saturday 20-22 February: 11am-11pm
There are no advance tickets: tickets on the door only.
Entrance is free to card-carrying CAMRA members Wednesday and Thursday 11-5, £2 all other times. Prices for the general public range from £3 to £6, depending on sessions. Supervised under-18s are welcome until 7pm every day.
JD Wetherspoon's chairman Tim Martin says the campaign for tax changes to help pubs survive has gained momentum after a string of big industry names gave it their backing. Martin said a range of new supporters had joined the VAT Club – founded by French restaurateur Jacques Borel – in recent weeks, giving it extra muscle ahead of the next general election. New backers include drinks wholesaler Matthew Clark, coffee brand Lavazza, Magners Cider producer C&C, Villa Maria wine and Pizza Hut.
Tim Martin said: "There's a realisation that the tax system for pubs is unfair and overly burdensome and is contributing to their closure. Over the next 12 months we will be trying to persuade politicians that if you want pubs, an active high street and jobs then you need change."
Martin and other backers want VAT on food and drink in pubs and restaurants cut from 20% to 5% to help them compete more equally with supermarkets. He said 10,000 pubs had closed in the past decade. In France, Jacques Borel has been successful in getting VAT reduced on restaurant food to 5%.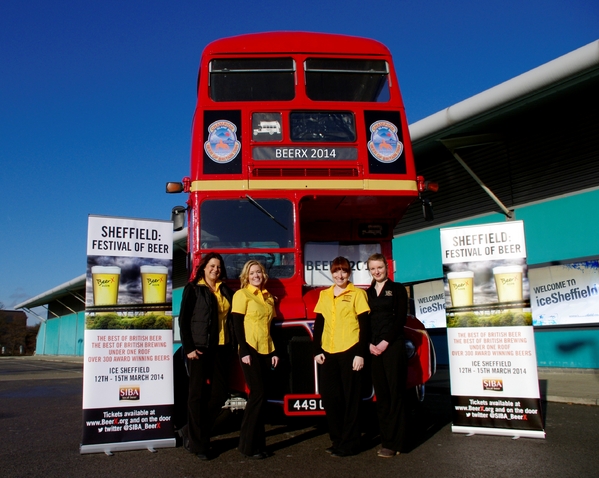 The Society of Independent Brewers (SIBA) is ramping up support for the BeerX Festival of Beer ahead of its start on 12 March in Sheffield.  National, regional and local advertising, posters and beer mats in local pubs and, for the first time, a Routemaster bus, will ensure that this unique event draws a crowd of beer lovers from Sheffield and further afield. 
SIBA is investing around £25,000 in promoting the Festival of Beer, which will showcase close to 300 award-winning beers over four days. Advertisements will appear in national and regional CAMRA publications, as well as Sheffield newspapers and magazines and on poster advertising sites around the city and on lampposts outside the train station.
Local pubs are also being encouraged to promote the Festival of Beer. SIBA has distributed 45,000 beer mats to pubs, as well as downloadable posters, and is expecting a number of pubs to organise group outings to the event, as they did last year. 
The restored Routemaster bus is a new addition to the BeerX campaign, operated in conjunction with iconic Sheffield brewer Kelham Island, whose Fat Cat pub is one of the drop off points in the city centre. Travel from there and other points to the BeerX venue, iceSheffield, is free, though SIBA is encouraging a donation of 20p per journey to go to St Luke's, a Sheffield-based charity caring for adults of all ages with life-limiting illnesses.
The BeerX Festival of Beer was held for the first time last year. It is the biggest beer festival to offer drinkers a choice of cask, keg and bottled beers from across the country. Close to 300 beers, all of them winners of SIBA regional beer competitions, will be offered to the hundreds of beer lovers expected to attend.
SIBA chief executive Julian Grocock said, "This is a strong marketing campaign for the BeerX Festival of Beer and we're confident that anyone who lives within striking distance of Sheffield, as well as beer aficionados from further afield, will know all about the event well ahead of time.
"The growing consumer interest in craft beers and enthusiasm to try new styles, regardless of whether they are in cask, keg or bottle, provides a ready market for the event and we look forward to welcoming seasoned festival visitors as well as novice drinkers to iceSheffield in March."
The Festival of Beer opens on Wednesday 12 March, when the winners of SIBA's National Beer Competition are unveiled, and closes at 11.00 pm on Saturday 15th. BeerX starts on Tuesday 11 with the judging of the finalist beers, continues with the SIBA AGM on Wednesday 12, Industry Day with high-profile speakers from pub retailing, brewing and politics on Thursday 13 and a series of seminars on Friday 14, including sessions on export held in conjunction with UKTI. 
For more information and to buy tickets for BeerX, visit www.siba.co.uk and follow links.
Caption to image (l-r): SIBA national manager Charlie Gorham; membership co-ordinator Lisa Hall; events co-ordinator Siobhan McGonigle and commercial assistant Jenna Barningham 
BEERX -  PROGRAMME OF EVENTS
Tuesday 11 March:JUDGING DAY
Final judging of all SIBA National Beer Competitions: Cask, Bottled and Craft Beer in Keg
Wednesday 12 March:SIBA AGM AND MEMBERS' DAY
SIBA AGM and briefings from SIBA executive
Seminars for SIBA members
Chairman's reception
Opening of BeerX Festival of Beer to public (evening)
Announcement of SIBA's National Beer Competition winners by BBC food and drink presenter Nigel Barden
Thursday 13 March: INDUSTRY DAY
Key speakers
Meet the Brewer event
Presentation of the SIBA Business Awards and SIBA Lifetime Achievement Awards
Festival of Beer open to public (evening only)
Friday 14 March: SIBA BUSINESS DEVELOPMENT DAY
Business development seminars for SIBA brewers
Meet the Buyer event: buyers from a number of export markets
Festival of Beer open to public from 12 noon to 11.00 pm
Saturday 15 March:  FESTIVAL OF BEER           
Festival of Beer open to public from 12 noon to 11.00 pm, Rugby Six Nations screened in afternoon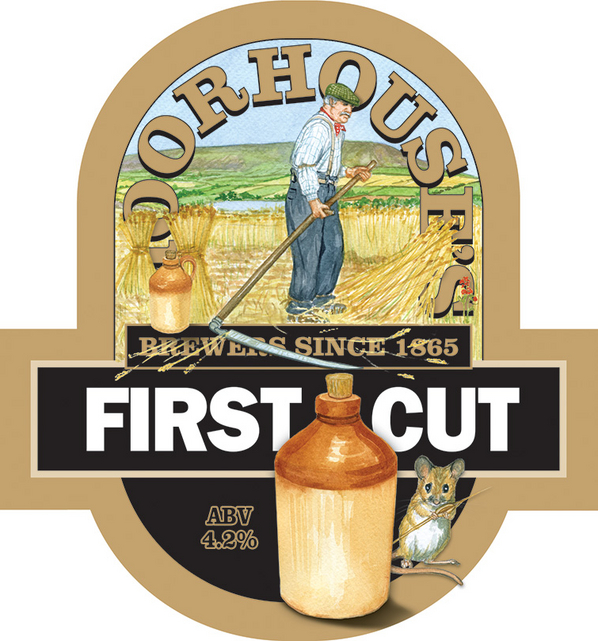 Moorhouse's of Burnley – the acclaimed Pendle Witches brewer – has revealed a raft of adventurous special ales for a "bewitching" 2014.
Brewed with innovative European and New World hops along with traditional British varieties, the seasonal range is backed by a full colour brochure to help publicans plan their guest ales throughout the year. Since the launch of a new £4.2m brewery in 2011, the fast- growing Burnley brewer has added to its five award winning core brews each month.

January retains winter seasonal Ice Witch (4.2%) featuring the scarce Citra hop. February sees the arrival of new brew Cold Spell (3.6%), a warming roasted/light amber coloured beer, brewed with Maris Otter malt and a touch of crystal and chocolate malts for extra flavour. British Target hops are used to give a hint of cedar and liquorice on the aroma. 

In March a new higher strength Moorhouse's IPA (5.5%) will be rolled out as a big hitting flavour packed IPA. Generous helpings of New Zealand Nelson Sauvin and Rakau hops provide complex notes of Chardonnay like grapefruit and gooseberry backed by hints of citrus and passion fruit.

For April the popular golden clear wheat beer White Mist (4.2%) is back -- wheat beer with a smooth creamy head, a full generous mouth feel and refreshing dry finish'.

May welcomes the first roll out of Eldorado (4.2%). This is golden-coloured beer, single hopped with American Eldorado to give a rich full flavoured beer with aromas of apricots and peaches, backed with a sweet biscuit taste from Maris Otter malt.

VCA (Vanilla Cream Ale - 3.9%) returns in June following its successful debut last year to feature New Zealand Wakatu hops and Madagascan bourbon vanilla. 
Summer drinking peaks in July with Onur Bike (4.2%) to celebrate the arrival of the Tour de France to the UK. This is beer in the style of the classic French Biere de Garde -- blonde beer with an upfront sweetness from the pale, Pilsner and Munich malts leading to a dry, lingering finish. Floral notes are provided from the French Alsace hop Aramis, backed with a hint of lime from the Slovenian Aurora hop. 

August welcomes back Pure Witch(4%a for the second year; Maris Otter malt paired with the Calypso hop for a citrus like aroma followed by full malt biscuit-like flavour with ripe peach and pear fruit overtones.

September sees the inaugural rollout of First Cut (4.2%) brewed with Maris Otter malt from the first cut of Moorhouse's exclusively sourced barley combined with East Kent Goldings hops. 

The dark days of October are matched with dark premium brew Black Cat Reserve (4.6%) rising for the Halloween season. This is based on the brewer's famous Camra Champion Beer of Britain Black Cat ale but with the use of the Polish Junga hop. An intensely dark beer, it boasts deep complex notes of roasted coffee chocolate and mocha, balanced by hints of dark cherry and blackcurrant.

American IPA (5%abv) revisits for a sturdy November tipple while the Citra hopped Ice Witch (4.3%) will again provide tropical fruit sparkle for the 2014 festivities.  

David Grant, Moorhouse's managing director, said: "In these tough times, our priority is to help our publican customers succeed by offering appealing seasonal ales with security of supply and sales support. So once again our brewers have worked with leading hop supplier Charles Faram to source a wonderful variety of hops and brew bewitching specials to tantalise their cask ale drinkers."