News
CAMRA call to boost pubs in January
Added: Monday, January 6th 2014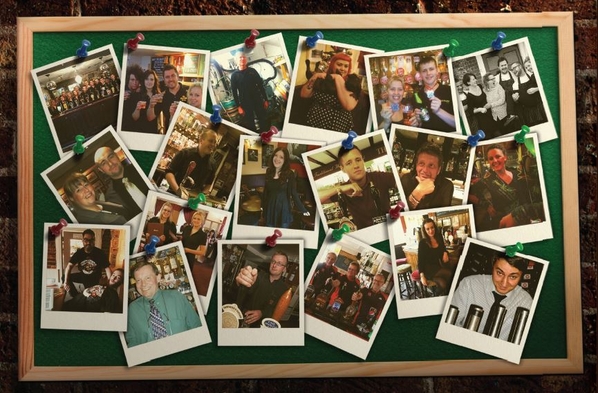 CAMRA, the Campaign for Real Ale, is launching its national "Pubs and the Economy" campaign that aims to promote the benefits of pubs to the British economy and encourage more people to use their local during January, which can often be a quiet period for the industry.
The pub industry employs over half a million people and adds £19 million a year to the UK economy*, but the lack of trade in the month after the festive season could prove to be the nail in the coffin for struggling pubs – with 26 pubs a week currently closing nationwide.
"Pubs play an important part in the UK economy and need to be protected and supported. The 'Pubs and the Economy' campaign does not only call on people to use their locals in January, but also highlights the importance of the pub industry overall and encourages people to support CAMRA's call for a freeze in Beer Duty in the 2014 budget. This support could play an important role in saving many British pubs," says Mike Benner, CAMRA Chief Executive.
CAMRA is calling on the Government to freeze beer duty in the 2014 Budget following the unprecedented 1p cut in 2013 and scrapping of the beer duty escalator that added 2% above inflation to beer tax year-on-year.
To back CAMRA's call for a freeze in Beer Duty in the 2014 Budget, pub goers should contact their local MPs and ask for their support.
"Alongside contacting their MP and asking for a freeze in Beer Duty, the best way people can help the pub industry is to use their local pub during January. Many of us only visit pubs over Christmas but if we want British pubs, which are such an important part of our economy and way of life, to survive then we need to support our local all year round," Mike Benner adds.
CAMRA has issued free promotional packs to around 7,000 pubs across Britain to help raise the awareness of this important campaign. Included in the packs are posters featuring real pub staff and landlords from around the country, including many such as licensee Billy Evans of the Derby Arms who works tirelessly to keep his pub open.
"When we took over in June 2013 there was one part-time member of staff, now we have five and would like to employ more, but the current economic climate doesn't allow. So we work all hours to try to keep our heads above water," he says.
Other pubs which also feature in the posters are keen to highlight why pubs would love to see more friendly faces in January:
"After a manic Christmas period, there's no better time to support your local. Your pub is always open and welcoming through busy and quiet times. We're always here to lend an ear and would love to hear about your Christmas. Even if it's just for a swift pint and one of our black pudding scotch eggs! What excuse do you need?" said Eilidh Ferguson from the Red Lion, Britwell Salome, Oxfordshire.
To find out more about Pubs and the Economy month visit http://www.communitypubscampaign.org.uk/