News
Punch body blow for two London pubs
Added: Wednesday, December 11th 2013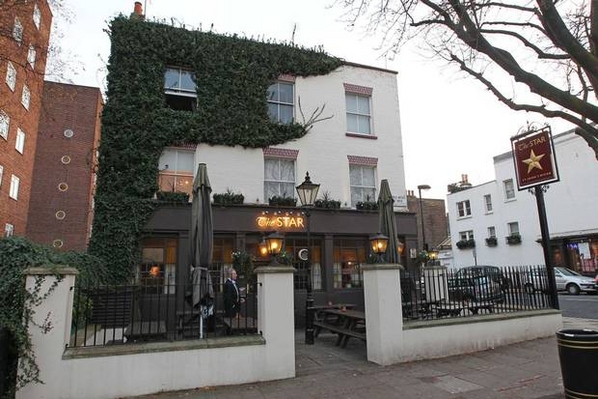 Giant pub operator Punch Taverns had made close to £3.7 million from the sale of two London pubs, the Star in John's Wood and the Old White Bear in Hampstead. Both pubs have been sold to property developers who will turn them into private houses.
The Star is the closest pub to Lord's Cricket Ground and was the venue for the launch of my book the Beer Lover's Guide to Cricket in 2007. Drinkers at the pub have included Sir Paul McCartney, Dustin Hoffman and Liam Gallagher. The video for the Housemartins' 1986 hit Happy Hour was shot there while the pub has also featured in an Arctic Monkeys video.
Former Housemartins singer Paul Heaton called the Star "a terrific old-fashioned pub" and urged people to sign an online petition to fight the redevelopment.
Punch sold the freehold of the pub to West End Investments in July for £2.1 million. The company is run by property entrepreneur Marcus Cooper. He has submitted plans to Westminster Council for a "single family dwelling" with a games room, cinema and a "gym with wet and steam room". The beer cellar will become a "habitable space".
Paul Heaton on Twitter gave his support to a petition to keep the Star open. He wrote: "Surprise, surprise, a property developer bought the lease and wants to build a big house. Communities need pubs."
Patrick Campbell, the petition organiser, told the London Evening Standard the Star was "a community hub" and would "leave an irreplaceable void if closed".

http://idoxpa.westminster.gov.uk/online-applications/applicationDetails.do?activeTab=summary&keyVal=MW8XFURPZ5000
Westminster Council will make a decision on the application to turn the pub into a private house this month. Support for the petition is urgently needed.
The Star, 38 St John's Wood Terrace, NW8, is not only close to Lord's but is also handy for St John's Wood Underground station. It's a comfortable community local where a Toby Jug logo on the exterior indicates that the long-defunct East London brewer Charrington once owned it.
Inside there is wood-panelling by the yard, large mirrors and a fireplace topped by books at one end and surrounded by photos of old movie stars, including Fred Astaire and Cary Grant. The opposite end of the bar has generous seating, including wall settles, a cabinet with a collection of glass and china, and paintings with a sea-going theme. A small back room has a sporting theme, mainly devoted to horse racing, with photos of George Best and Mohammed Ali.
The pub is dominated by a vast wooden bar held up by wooden pillars and a beam. The Star is a now rare outlet for Draught Bass and the cask version of Worthington Bitter.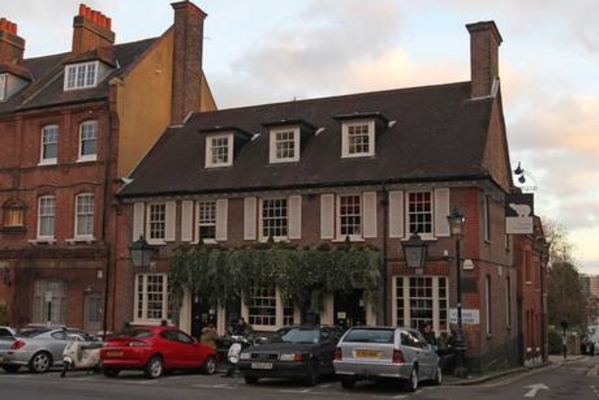 The Old White Bear, Well Road, Hampstead, NW3, will close in February. It's a been licensed premises since the early 18th century but Punch has scant regard for history let alone its customers' interests as it sold the pub in July for £1.57 million to Isle of Man-based Braaid Ventures. The company has submitted plans to Camden Council to turn the Old White Bear in to a six-bedroom family home.
Campaigner Jessica Learmond-Criqui told the Evening Standard there was "a sense of outrage" over the closure. Braaid Ventures said the pub was not making money "as beer sales were in sharp decline and it was now primarily a restaurant". If beer sales are in decline it could say a lot about the beers offered by Punch. And Braaid hasn't paid much attention to the pub's website, which makes it clear it has been a "gastro-pub" following a controversial revamp that was opposed by many locals.
Punch Taverns said both properties were sold as pubs and there was "no suggestion of a change of use". Which begs the question: did Punch expect property developers to keep them going as pubs?
Proof that petitions can save pubs comes with the news that the Alma in Newington Green, Islington, North London, has been given an Asset of Community Value (ACV) by Islington Council. This was an Enterprise Inns pub the group wanted to sell to ease its level of debt. But the award of ACV status means locals now have time to raise the money to buy the pub and stop it being turned it private apartments.
http://www.battleforthealma-n1.com/