News
Bombardier and Brains head for Olympia
Added: Tuesday, July 30th 2013


Wells & Young's is putting the finishing touches to what promises to be its best festival bar yet at the Great British Beer Festival at London Olympia, 13-17 August.

The famous Bombardier Bus will be returning to GBBF as the backdrop to the Wells & Young's bar, which will include a selection of some of their most popular cask beers as well as a couple of exciting new additions.

In addition to Bombardier, beer lovers will be able to enjoy Young's Bitter and Special, Courage Best, Courage Directors and Wells Eagle IPA.  New for this year's festival Wells & Young's will also be bringing along its new summer ale called Young's Hummingbird, which was launched earlier this month. 

The brewery will also offer festival-goers a taste of the brand new Courage Imperial Russian Stout 2013 Vintage, which will be available in cask format exclusively for the GBBF and will be on sale only for limited periods each day (bottled version pictured above). 

Emily Hudson, Marketing Manager at Wells & Young's said: "GBBF is one of the most popular and prestigious beer festivals of the year and we are thrilled not only to be showcasing our popular cask and bottled beers, but also to be able to introduce beer lovers to something new. 

"Hummingbird is our new seasonal golden ale with a hint of passionfruit and has been extremely popular already.  Festival goers will also be some of the first to try the 2013 Courage Imperial Russian Stout Vintage where it will be exclusively available in cask so we're looking forward to the Wells & Young's bar being a popular destination throughout the week."   

This year Wells & Young's is also sponsoring the take-home carrier bags for the festival which will include a flyer entitling people to a free pint of Young's beer in a participating Young's pub in celebration of the new look pump badges for the brand. 

For more information and regular updates follow the company on Twitter @WellsAndYoungs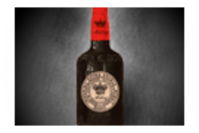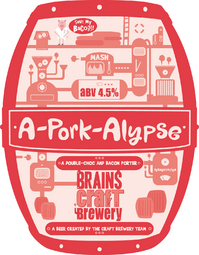 Wales' leading regional brewer Brains will make its seventh visit to GBBF with a range of beers that includes a new double chocolate and bacon porter, inspired by a trip to the United States.
A-Pork-Alypse was brewed by Brains Head Brewer Bill Dobson following a trip to the Great American Beer Festival in Denver. Bill says: "The range of beer styles, flavours and ingredients used in the beers at the GABF was incredible and the one that really stood out used bacon in the brew. I came back from the States wanting to brew my own, and after a few trial and errors with the quantity of bacon I brewed A-Pork-Alypse, a double-chocolate and bacon porter. A grist of roast and smoked malts with freshly grilled bacon added to the boil along with cacao nibs gives the beer a smoky flavour alongside the chocolate." 
A-Pork-Alypse will be available on the bar along with three other beers from the Brains Craft Brewery. Bragging Rights, brewed to an ancient Welsh style called bragawd; Atlantic White, a white IPA and Dissolution, a Belgian Dubbel brewed with Pete Brown as part of the Continental Beer Challenge. 
Another experimental brew will also be available on an extremely limited basis of one firkin a day. Low-Hanging Fruit pays reverence to one of Brains most loved beers -- an easy-drinking dark mild soured with Morello cherries. 
Brand Manager Ian Beattie said: "The ale market is changing and one of the drivers is consumers demanding choice, so again this year we have extended our range of beers that we take to the GBBF. While we still have a great demand for our national favourites from our long-standing core range of beers, we also use the festival as a showcase for the Brains Craft Brewery and our brewing credentials as well as use it as a platform to gain feedback from the ale consumer. A-Pork-Alypse is a beer that we couldn't have brewed before having the Brains Craft Brewery, which enables us to trial and experiment with new recipes and push the boundaries to challenge some of the pre-conceptions of a traditional brewer. I am sure it will divide opinion at the show." 

Visit www.gbbf.org.uk for more information on the Great British Beer Festival and to buy tickets.  
For more information on Brains visit www.sabrain.com and the Brains Craft Brewery visit www.brainscraftbrewery.com