News
News Roundup: old Cornish recipe for new Eden ale; beer sommelier links beer and food; Spanish beer in big UK sales push
Added: Saturday, June 8th 2013
Two of Cornwall's best-known companies, St Austell Brewery and the Eden Project, are creating a distinctive new craft beer to celebrate a far-reaching new partnership agreement.  
Eden Pale Ale, a 4.8% Cornish, golden draught  beer will be spiced with a hint of saffron and alecost,  a natural herb that was used to flavour beers in the 16th Century and which is grown at Eden by the side of the world-famous Biomes.  
The three-year sponsorship deal means that St Austell Brewery will have exclusive pouring rights on the Eden site at Bodelva. The companies are also developing joint marketing plans across a wide-range of activities.  
Customers will have the first chance to taste a test brew of Eden Pale Ale at this year's Royal Cornwall Show where it will be on sale at the St Austell Brewery Bar.  
Eden Pale Ale will be brewed with a blend of British malts plus continental and new world hops and will be the first of a portfolio of Eden-inspired beers to be developed. 
James Staughton, managing director of St Austell Brewery said: "We are delighted to be working with Eden on this exciting collaboration. It seems a very natural partnership between such close neighbours. 
"Eden Pale Ale will be an excellent addition to our range in the exciting new craft beer market and we look forward to developing a selection of Eden-inspired beers using ingredients grown just down the road at the famous attraction. There is a growing interest in craft beers at the moment and having recently won a national award for Admiral's Ale we hope that Eden Pale Ale will also go down well."  
Gaynor Coley, executive director of the Eden Project, said: "Eden and St Austell Brewery are raising a glass to what feels like a partnership that has been waiting to happen for a long time. 
"The brewery is steeped in tradition, providing great beers and pubs at the heart of the community for more than 160 years, while we are the new kids on the block with just 12 years under our belt but over a million potential customers every year.  One of our herbs is going into the first beer recipe to mark this collaboration and it promises to be a great taste of the productive future ahead.  
"This will not only be to our mutual benefit, we will also be exploring a whole host of joint marketing activities and ways of working for the benefit of the wider business community."  
The first brew of Eden Pale Ale beer was jointly launched by St Austell Brewery and the Eden Project at the Royal Cornwall Show on Friday7 June and will also be sold at the Eden Project Café in St Austell town centre.  
Eden Pale Ale will be craft brewed in the style of an American West Coast pale ale using Saaz and Nelson Sauvin hops from New Zealand, saffron spice as well as some of Eden's homegrown alecost. The flavour is dry and crisp with clean bitterness and a zesty hop character. 
Alecost (also known as costmary) was introduced to Britain from the Orient in the 16th century and was once a popular herb with gardeners and brewers, who used it to flavour beer prior to the use of hops. Also once widely prized for its medicinal properties, alecost is a sweet smelling, aromatic herb and its combination with the fruity hops will give the new beer a crisp, refreshing character. 
The news comes after another of St Austell Brewery's craft beers, Admiral's Ale, scooped gold in the SIBA National Craft Beer in Keg category at the prestigious National SIBA BeerX 2013 competition.  
 Main image shows (left to right): E:den Project Co-founder, Sir Tim Smit; James Staughton, anaging irector of St Austell Brewery; Gaynor Coley, executive director of the Eden Project, and Roger Ryman, head brewer at St Austell Brewery.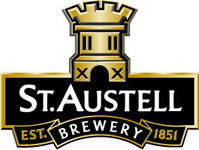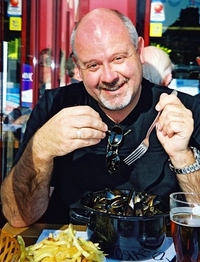 Beer Academy Sommelier  goes into print
 Essex craft brewer and Beer Academy Sommelier Nigel Sadler has published a simple 24 page guide to beer and food pairing.  "Notes on Beer & Food Matching" outlines the brewing process and describes how the various brewing raw materials affect the flavour of the final product;  it describes how to assess beer flavour and provides simple tips on pairing beer with food.   Nigel has previously published books on beer tasting and craft ale brewing.  In 2012, he was invited to write a series of blogs on beer and food matching for the BBC Food Website.
Nigel says: "There is enormous interest in matching beer and food and, as a Beer Sommelier, I am often invited to speak about the subject.  People frequently ask where they can find out more but frustratingly the number of books on the subject is limited."
"My book is aimed at both craft brewers and beer lovers to provide simple advice on how organise food and beer pairing events and dinners.  It was deliberately designed to slip into a pocket or a bag for day to day use rather than being stuck on the shelf gathering dust."
Nigel runs a number of courses on brewing, beer appreciation and bar staff training under the "Learn 2 Brew" banner at the award winning White Hart Inn, Margaretting Tye.  
"Notes on Beer & Food Matching" can be ordered from www.learn2brew.co.uk  and costs £4.25.
ESTRELLA DAMM EMBARKS ON £3.5M UK MARKETING CAMPAIGN
Award-winning "Beer of Barcelona" Estrella Damm, imported and distributed by Wells & Young's, is embarking on a £3.5 million marketing campaign throughout the summer focusing on engaging the consumer with the brand through major cultural associations such as food, music and art.  
The campaign kicked off in mid-April with the Castellers de Vilafranca (Human Towers) making their first ever UK appearance at several iconic locations throughout London, resulting in widespread national newspaper coverage and an ITV News feature. Estrella Damm has supported the Human Towers since the organisation began in 1948 and will continue to do so as it brings the team back to the UK for an appearance at the Salisbury Festival in late May.  
June sees the start of a £3.5 million TV campaign to highlight the start of summer, showcasing one 60 second and three shorter 10 second ads shot on location in Formentera in the Balaeric Islands, telling the story of an ideal Mediterranean summer. The ad will be broadcast across Channel 4, BSKYB & VOD channels until mid-August. The ad first aired last year and its return reflects the popularity of the piece among consumers as heralding the start of summer, in particular the soundtrack from Swedish group Billie The Vision and The Dancers.  
Limited edition packs have been distributed to select retailers, each featuring one of 11 original tapas recipes developed by award winning chef Ferran Adrià exclusively for Estrella Damm, featuring a Barcelona inspired design by renowned Catalan designer and artist Martí Guixé.  
Estrella Damm has also gone into partnership with Somerset House to bring Ferran Adrià's acclaimed exhibition "elBulli: Ferran Adrià and The Art of Food" to London this summer. Following a year-long run in Barcelona, the exhibition will be at Somerset House from 5 July to 29 September. 
The brand is also supporting this activity with its first ever UK PR campaign.