News
News Roundup: Wye Valley; Butcombe and Chimay; Brain's IPA; Newcastle fans' beer; US home-brewers cheer; new Adnams' ale
Added: Friday, May 10th 2013
Dorothy Goodbody's Bosbury Best is a brand new bottle-conditioned beer from Wye Valley Brewery in Herefordshire, brewed with a brand-new hop that has been grown less than 10 miles from the brewery at Townend Farm in Bosbury. 
Townend Farm is the only grower in Herefordshire to have trialled and produced the Cascade variety, a hop new to the UK. In 2007, Mark and Lesley Andrews from Townend Farm identified a trend among brewers using more aromatic hops in their beers. Based on this trend, they made the decision to invest in a trial of Cascade. Four years later, in 2011, they went into full production and were delighted with the results of the 2012 harvest. 
Vernon Amor, Managing Director of Wye Valley Brewery, said: "We are really excited that we can now brew with locally-grown Cascade. Sourcing local hops for use in our beers is very important to us, it supports our local economy and the historic UK hop industry."
Mark Andrews, hop grower at Townend Far, added: "This is the first crop of Cascade we have harvested after planting them two years ago. We are looking forward to tasting the beer and to know it is brewed solely with our hops is faantastic."  
The brewery held a launch for the beer on Thursday 9th May at The Bell Inn, Bosbury, a Cask Marque-guaranteed pub that serves five real ales. 
Dorothy Goodbody's Bosbury Best (5.2% ABV) is a bronze-coloured ale, with subtle biscuit, toffee and marmalade flavours and an intense grassy, citrus aroma. This bottled beer will be available to buy from independent shops and the Wye Valley Brewery shop.
 *Main image shows launch of Bosbury Best at the Bell Inn, Bosbury with (left to right) Paul Corbett of Charles Faram hop merchants, Bob Stence, landlord of the pub, Wye Valley head brewer Jimmy Swann, brewer Ben Adams, and Mark Andrews of Townend Farm.
Butcombe links up with Chimay to launch new Trappist ale 
Butcombe, the West Country's fastest growing brewery, is one of the key sponsors at this year's "Eat, Drink, Bristol Fashion" (EDBF) carnival.  Visitors to the carnival will not only enjoy two of Butcombe's famous ales on draught; Butcombe Bitter and Adam Henson's Rare Breed, but will be the first lucky people, outside the village of Chimay in Belgium, to drink the secret Chimay Gold of Scourmont Abbey. 
While the famous Rouge, Bleue and Blanche are exported worldwide, Chimay Gold (4.8%) has been brewed only for the monks – that is until now.  The beer will be available exclusively throughout the West Country via Butcombe Brewery and will also be launched in London and Rome. 
Carnival visitors experience the very best food, drink and entertainment that Bristol has to offer and Butcombe's beers will be served on draught from the two large public bars during the two week extravaganza.
 A beautifully illustrated new cookbook Cooking with Beer & Cider will also be sold at EDBF featuring a selection of recipes using Butcombe beers and Ashton press cider (brewed by the wholly-owned subsidiary of Butcombe Brewery). 
The Butcombe team will be running a series of events throughout the two weeks including a Butcombe Boules competition for teams of four.  Further details and how to enter can be found on the Butcombe Brewery website at http://butcombe.com/wp/  
Guy Newell, Managing Director of Butcombe, says: "EDBF launched last year and was a great success.  With so much happening at the brewery it made perfect sense for us to become more involved this year at what is fast becoming Bristol's premier food and drink event."  
For further information visit www.butcombe.com or follow Butcombe Brewery on Facebook at http://www.facebook.com/pages/Butcombe-Brewery Twitter: ButcombeBrewery 
Linkedin: UK Bottled Ale Group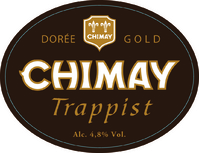 Brains of Cardiff brews new IPA with reviewer Simon Martin
Barry Island IPA, a collaboration brew between Cardiff brewer Brains and Simon Martin, the You Tube presenter of the Real Ale Guide, is now available nationwide with Ocado/
The American-style India Pale Ale was brewed in early 2012 in Brain's new craft brewery plant. After huge success in pubs and beer festivals, Barry Island IPA was bottled and is now available nationally for Ocado customers. 
Barry Island IPA is the first Brains Craft Beer to be stocked by the online retailer who have also listed Brains Original Stout. These join three other beers from the Brains core range -- SA, SA Gold and Dark.  
Paul Harvey, Head of Retail Multiple Groups, said: "We are delighted that Ocado have listed Barry Island IPA and Brains Original Stout. There is a natural fit between our premium range of beers and Brains Craft Brewery products with the reputation that Ocado have in being a retailer of top quality products. Ocado can supply the majority of Britain, so this is yet another opportunity for Brains consumers to be able to purchase our products across the country."   
Barry Island IPA is also listed nationally in Tesco and Morrisons making it Brains' best selling craft beer to date.  
TASTING NOTES 
Barry Island IPA, created by Simon Martin, was inspired by the IPA revolution in the United States. The boy from Barry has used a trio of hops from the US in this pale coloured ale, which is bursting with citrus aromas. A unique smooth malt taste upfront is finished off by a vigorous bitterness and a tidy clout of citrus and berry hop flavours.  
Brains Original Stout is a classic full-bodied stout with a distinctive chocolate aroma. It is brewed using a combination of chocolate and premium ale malts and bittered with a blend of hops to create a complex flavoursome refreshing stout. An ideal match with shellfish and creamy or chocolate puddings.

Newcastle United fan's beer to aid cancer charity


Newcastle United Supporters' Trust has launched a specially brewed beer whose proceeds will be shared equally among the Trust, Northern Money and children's cancer charity the Toma Fund.

Michael Thewlis, from the Trust said:"Our members in the Trust want us to play an active role in supporting our local communities and organisations to help raise their profile and we feel that this new beer -- brewed especially for the Trust -- will help us to do that."

The beer, available across the region, is brewed by Newcastle-based Hadrian Border Brewery. The award-winning local brewery are donating 5p from every pint sold to the Trust for them to share with the Toma Fund and Northern Money.

The beer is available in selected pubs across the region from 8 May 2013, including:
• Crown Posada, 31 Side  Newcastle upon Tyne, Tyne and Wear NE1 3JE
• The Bridge Hotel, Castle Garth  Newcastle upon Tyne, NE1 1RQ
• The Newcastle Arms, 57 St Andrew's St, Newcastle upon Tyne NE1 5SE
• The Strawberry, 7-8 Strawberry Pl, Newcastle upon Tyne, Tyne and Wear NE1 4SF
• The Stand Comedy Club, 31 High Bridge, Newcastle upon Tyne, NE1 1EW
• The Red House, 32 Sandhill, Newcastle upon Tyne NE1 3JF
• Lady Greys, 20 Shakespeare St, Newcastle, Tyne and Wear NE1 6AQ
• The Boathouse Inn, Station Road, Wylam, NE41 8HR
• The Kings Manor, 132 - 140 Newbridge Street, NE1 8AG
• The Market Lane, 72-74 Pilgrim St, Newcastle upon Tyne, Tyne and Wear NE1 6SG
• The Salmon, High St, Town Centre, Belford, Northumberland NE70 7NG
• The Pavilion, Backworth Business Park, Newcastle upon Tyne NE27 0BJ
• The Boathouse, Newburn, Newcastle upon Tyne NE15 8NL
• The Chillingham, Chillingham Road, Heaton, Newcastle Upon Tyne, NE6 5XN
• The Cumberland Arms, 17 Front St, North Shields, Tynemouth NE30 4DX

Martin Hammill, brewery manager at Hadrian Border Brewery said:
"We got involved with this venture with the Trust because as a season ticket holder at St James' Park and I wanted to support the work of the Trust.
"The NUST beer -- Black and White Ale -- will see a 5p per pint donation from us here at the brewery to support the Trust's aims and support worthy local organisations. We look forward to seeing the beer on sale along with the other quality products in our range".

Andrea Thompson, Founder of Toma Fund said:
"Toma Fund is delighted to be associated with the Newcastle United Supporters' Trust and look forward to working with them.  The launch of the beer is a fabulous initiative and I am sure it will be popular not just with fans but with everyone who has an association with the North East. 
"It is fabulous that the Trust has chosen Toma Fund to be one of the beneficiaries of their fund-raising efforts.  The charity was founded in memory of my late son Jordan who died aged 15 from cancer.  He was a great Newcastle United supporter and was a member of Newcastle United Academy. This year would have been Jordan's 21st birthday and with all our fun-draising focusing on this anniversary it is great to have this added support from the Newcastle United Supporters' Trust.  The money raised will help Toma Fund to support children, young people and their families in the region who are living through treatment for childhood cancers."
    
Lorraine Holmes of Northern Money, said:
"We are really pleased to be involved with the Trust to help to help us spread the word about the range of financial services available in our own communities. Our network of over 20 credit unions in the region provide advice on saving and borrowing, and our savings and loan rates are among some of the most competitive around.
"But more importantly, when someone joins a credit union, they not only become a valued customer, they become a member of the organisation, able to make decisions about the organisation, which makes us an integral part of the community."
 
 Home-brewing now legal in all 50 US states
On Thursday 9 May, Alabama Governor Robert Bentley signed home-brew legalisation bill HB9 into law, making Alabama the 50th state to legalise home-brewing.
Earlier this year on 19 March, Mississippi Governor Phil Bryant signed a homebrew legalisation bill that officially goes into effect on 1 July 2013, at which time home-brewing will be legal in all 50 states for the first time since before Prohibition.
For the past five years the American Homebrewers Association, along with Alabama home-brew advocacy group Right To Brew, has been working towards home-brew legalisation in their state.
"Home-brewing has been an integral part of the history of America, so it's thrilling to know that soon, all 50 states will support this growing hobby and long-standing tradition," said Gary Glass, director, American Homebrewers Association. "We appreciate the backing of all of the home-brewers, the dedicated grassroots efforts of Right to Brew and the legislators who have worked so diligently to make home-brewing a reality in Alabama. We are especially grateful to Representative Mac McCutcheon who introduced this bill and has fought long and hard for its passage, along with Senator Bill Holtzclaw."
Post-Prohibition, home-brewing was not federally legal until President Jimmy Carter signed H.R. 1337 on 14 October 1978, which officially went into effect on 1 February 1979. Shortly after that bill was signed, the American Homebrewers Association was formed by Charlie Papazian and Charlie Matzen to promote and celebrate home-brewing. Since then, the AHA has taken a leading role in advocating home-brew rights and supporting the legislative efforts of local home-brew communities.
The American Homebrewers Association (AHA) continues to promote home-brewing rights. Over the recent years, the AHA has advocated home-brewing rights legislation in more than a dozen states.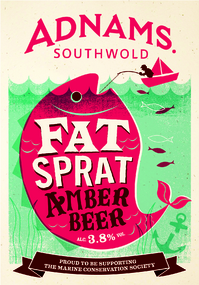 Suffolk brewer Adnams has launched Fat Sprat, a limited edition, pale amber beer.  
The new beer, which will support the work of the Marine Conservation Society, is a full flavoured and refreshing 3.8% abv beer, perfect for the summer months. 
Adnams has been supporting the Marine Conservation Society since 2002 when the company adopted a 1km section of Southwold's beach and has been organising regular clean-ups ever since. 
Emma Hibbert, Head of Corporate Affairs at Adnams explains, "Adnams and the coast are inextricably linked. Our long-standing partnership with the Marine Conservation Society (MCS) helps to remind ourselves that our beautiful coast is under threat and in need of protection. Adnams has committed to donate a proportion of the sales of Fat Sprat beer to the MCS and will help to promote the essential work of this charity.  The beer style has been developed in response to the growing demand for pale ales and as the name suggests, Fat Sprat would be a great accompaniment to a seafood supper and summer salads." 
Katharine Sharp, Corporate Fundraiser, added, "It's great that Adnams have taken their support of MCS to a new level with the introduction of their Fat Sprat beer. With marine issues high on the agenda at the moment, the support of Adnams is essential in ensuring we can continue our vital conservation work, helping to protect our beautiful seas and marine wildlife."  
Head Brewer Fergus Fitzgerald describes the tasting notes. "The aromas are of soft citrus fruit and peaches. On the palate, the fresh and clean flavours of the hops shines through and it is perfectly balanced with a light biscuit flavour and sweet malt finish. Brewed with a mix of pale ale malted barley, Cara, Munich and black malt with Columbus, English Goldings, Cascade and Chinook hops." 
Fat Sprat will be available in cask in selected outlets from now until September. Mini casks are also available priced at £15.99 and are available to purchase online at adnams.co.uk and in Adnams Cellar & Kitchen Stores.