News
Seaside success for Adnams' cask beers
Added: Wednesday, March 28th 2012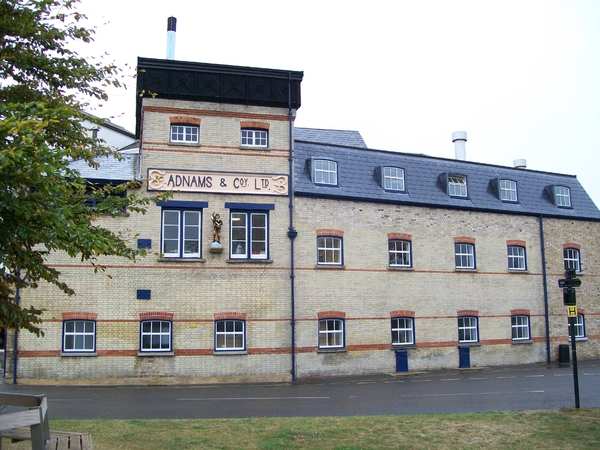 Adnams, the Suffolk brewer on the coast at Southwold, famous for such cask ale brands as Southwold Bitter and Broadside, recorded strong sales and profits for the year December 2011, with sales of £54.6 million and an operating profit of £3.3 million.
The company saw beer volumes grow by 7% with a 13% increase in turnover in its Cellar & Kitchen stores.
Comparative figures are:
2011 sales: £54.6m: 2010 £50.9m.
2011: operating profit £33.3.m: 2010 £3.2m.
The brewery has held prices for Adnams' pub and free trade accounts.
Chairman Jonathan Adnams commented: "The Adnams business enjoyed a good year in 2011 in difficult circumstances. We brewed 7% more Adnams' beers in 2011 than 2010 and on our retail side our profit per pub was up by 15% and the shops turnover was 13% higher.
"For many years Adnams has championed the importance of taking the long-term view. We firmly believe that it is by taking a value-based approach to business, building trust and loyalty with our customers, employees and shareholders that we carve a path to sustainable business success.
"We continue to innovate with new products and we have been delighted with the success of Ghost Ship and Sole Bay, a full-flavoured 2.7% beer. In 2011 we brewed more than 30 different Adnams' beers and we brought back such old favourites as Old Ale, which was crowned Champion Beer of East Anglia."
Adnams has invested in a flexible modern and eco-friendly brewhouse. It also has an eco-friendly warehouse complex in Reydon, outside Southwold, with natural cellar cooling and rainwater for cleaning buildings and vehicles trapped in tanks on the roof. Main image shows head brewer Fergus Fitzgerald, whose regular beers include Lighthouse, Southwold Bitter, Gunhill, Explorer, Broadside and Ghost Ship.