News
Marston's boost for hops
Added: Thursday, February 23rd 2012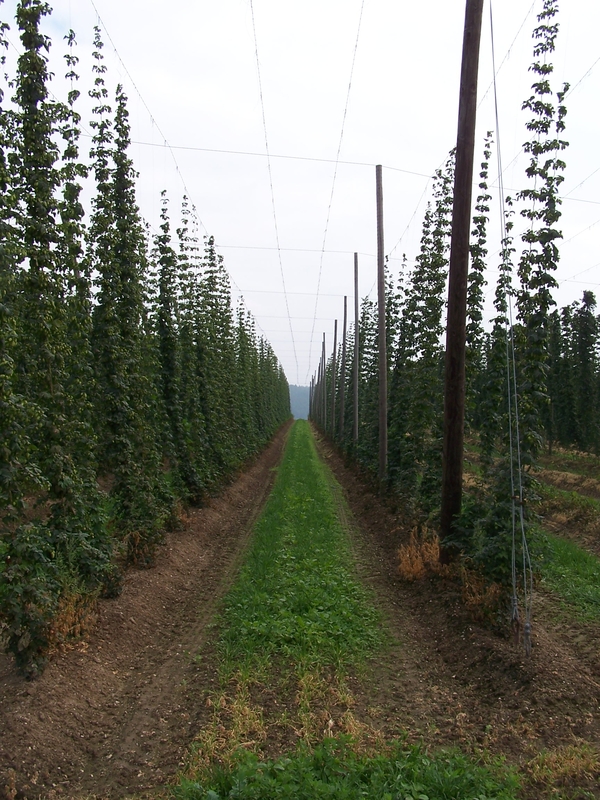 Marston's, the leading British brewer best-known for its Pedigree Bitter, has launched 12 seasonal beers under the title of Single Hop Ales that will stress the key role played in beer appreciation by the hop. The same 4% beer will be produced throughout the year but each month a different hop will be used.
Hops will be drawn from England and mainland Europe along with "New World" varieties from the United States, Australia and New Zealand. At a press launch on 21 February, Richard Westwood, Marston's Director of Production, said most beer drinkers knew that hops add bitterness to beer but the aim of Single Hop Ales was to show the different aromas and flavours contributed by the plant.
The basic beer, made with pale malt only and no brewing sugar, will be brewed at Banks's Brewery in Wolverhampton. Assistant Head Brewer Simon Yates, said: "By using the same basic recipe, with only the hop changing, we will allow the unique tastes and qualities of each hop to shine through. It will be a very different but intriguing taste experience that will naturally appeal to people passionate about taste and ingredients."
Paul Corbett of hop merchants Charles Faram said that hops contain a yellow powder called lupulin within which alpha acids provide bitterness, beta acids act as a preservative, and essential oils add aroma. Tannins are present in the stalks of the hop. He added that the reason some American hops have powerful citrus and grapefruit notes is that the plant naturally develops higher levels of lupulin to counter the extreme heat found in the main growing region, the Pacific North-west.
Paul stressed that while many new hop varieties are being grown, they are not genetically engineered. Samples of lupulin and pollen are taken from different varieties and are used in seedlings that will grow into new hop types.
He said that soil or "terroir" is just as important to hops as they are to grapes. The light sandy soil of East Kent is ideal for growing Goldings, for example, and results in a hop with earthy and peppery notes. The different and harder soil found in Slovenia, on the other hand, produces hops called Styrian Goldings that are quite different to the English variety and have a distinctive lemon and lime character. In New Zealand, the soil varies from alluvial loam to firmer clays while the Australian Galaxy hop, grown mainly in Tasmania. is grown in soil where organic compost is replacing chemical fertilisers.
The hops that will be used in Single Hop Ales are: January: Wai-Iti (New Zealand); February: Galaxy (Australia); March: East Kent Goldings; April: Hallertau Mittelfruh (Germany); May: Cascade (U.S.); June: Marynka (Poland); July: Styrian (Slovenia); August: Strisselspalt (France); September: Nelson Sauvin (NZ); October: Citra (U.S); November: Kohatu (NZ); and December: Saaz (Czech Republic).
At the launch, hop samples were found to have intriguingly different characters. The Australian Galaxy had orange, apricot and tobacco, while that old war horse, the East Kent Golding, first grown in the 1790s, offered pine kernels and pepper. The "noble" German Mittelfruh has white pepper and oregano while the American Cascade belted out grapefruit, lemon zest and resins. Marynka from Poland offered fresh tobacco, light pepper and freshly-planed wood, the Styrian Golding had incense and orange peel while the American Citra was rich in grapefruit and eucalyptus.
For more information about the Marston's range of seasonal beers, go to www.singlehopale.co.uk.
*In the annual English Hop Competition staged by the Institute of Brewing and Distilling the top prize for 2011 went to Bramling Cross grown at Little Pell Farm, Wadhurst, East Sussex.