Feature
Prize Old Ale: Dark Star 'new generation'
Added: Monday, November 14th 2022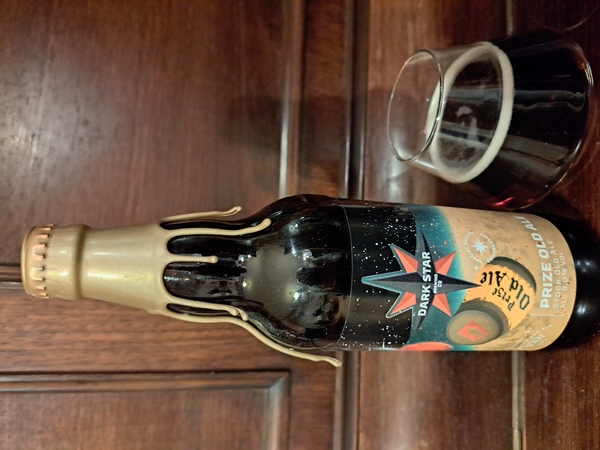 The launch of a new batch of Gale's Prize Old Ale turns the spotlight on an ancient tradition of blending aged beer with a fresh young brew. POA (9 per cent) was brewed from the 1920s at Gale's plant in Horndean, 10 miles from Portsmouth, but its origins are much older.
The recipe was brought to Gale's by a brewer from Yorkshire, where strong old ales known as Stingo have been made for centuries. Samuel Smith in Tadcaster still makes Stingo and matures the beer in wooden vessels for a year before it's bottled.
The beer brewed at Gale's was fermented in wooden vessels made from pine. John Keeling, the now retired head brewer at Fuller's in West London, who helped the revival of POA, says it was impossible to remove all the yeast and other natural bacteria from the wood. The result was a beer with a slightly musty, sour and acidic aroma that brewers call "horse blanket".
Following a long maturation, the beer was bottled with live yeast that created a second fermentation. It was claimed the beer would be in its finest form after five years in bottle and would remain drinkable for 20.
POA is often called "English lambic". This is a reference to the Belgian beers brewed in the Brussels region that allow wild yeasts in the air to attack malt sugars and start the fermentation process.
A more accurate comparison would be the sour red beers of West Flanders, of which Rodenbach in Roeselare is the best known. These are beers that are stored in unlined wooden vats for long periods and pick up acidic notes form the action of wild yeasts and bacteria trapped in the wood.
In the 1870s Eugene Rodenbach travelled to Britain to study brewing techniques here and returned to install wooden vats to store his beers. Frustratingly, there is no record of which breweries Rodenbach visited though there has long been speculation that Greene King in Bury St Edmunds may have been on his agenda.
Suffolk is geographically close to Belgium and Greene King brewed and still produces a beer called Strong Suffolk Ale that's a blend of a strong Old 5X (12 per cent) and a fresh BPA (Best Pale Ale) of 5 per cent. Old 5 X is aged in large wooden vats for at least a year.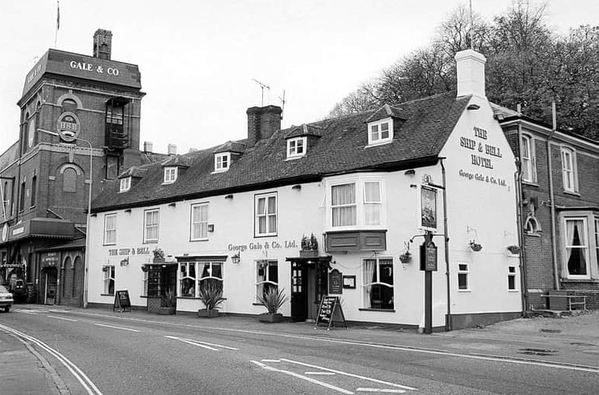 Gale's brewery dated from 1847 when Richard Gale started making beer in the Ship & Bell inn. His son George expanded the business by buying other local inns and he eventually built an imposing new brewery next to the Ship & Bell.
Fuller's bought Gale's in 2005: in fairness to the Chiswick brewery, the family that owned Gale's was keen to find a buyer. When the brewery closed the following year the final batch of 80 barrels of POA was transferred to Chiswick, where it was stored in a large tank.
From time to time, John Keeling would produce a new brew, blending around 10 per cent of the original with fresh beer. His last brew was made in collaboration with the Marble Brewery in Manchester, where the beer was aged in oak casks from the wine and Cognac industries.
He was accompanied by Henry Kirk from the Dark Star brewery at Partridge Green in Sussex, which is owned by Fuller's, a subsidiary of the Japanese group Asahi since 2019.
Henry and his team designed the new edition of the beer. They brought a batch of the original from Chiswick and blended it with a new brew based on the old recipe: best pale ale malt, torrefied wheat, black malt and Fuggles and Goldings hops. The new beer was brewed in April, kept in tank for a month, blended and then aged again until its release this month.
The beer has a musty aroma with an intense fruitiness of dates, raisins and sultanas. It's acidic in the mouth with rich fruit, and spicy and peppery hops. The finish is long and fruity with some sweetness developing to challenge the sharp acidic notes.
The beer is not filtered but this edition is not bottle conditioned but at 9 per cent Henry feels it will still age and develop. He says he hopes to be able to produce beers with live yeast in bottle from next year. He also plans to age the beer in wood where it will pick up acidic notes from such wild yeast strains as Brettanomyces.
This is vital as the Chiswick beer is now all used up. Henry has kept back 30 hectolitres of this year's beer for future editions to maintain the acidity.
He calls his version of POA "the next generation. This will be an annual release and will rival Fuller's Vintage Ale," he says.
John Keeling says he's impressed with the new beer and hopes it will ignite interest in this type of ale.
"We are rediscovering the lost art of blending beer," he says. "It's a tradition that goes back centuries when the aged beer was called stale – when stale meant good.
"There a very few aged beers these days. Drinkers, especially younger drinkers, want fresh beer."
Both he and Henry Kirk hope the new generation of Prize Old Ale will encourage more brewers to blend old and young beers and that drinkers will appreciate the unique aromas and flavours these beers offer.
•A draught version of POA will be available in selected Fuller's pubs. The bottled beer can be bought from Dark Star's online shop: www.store.darkstarbrewing.co.uk.