Feature
Cask beer is bouncing back
Added: Monday, August 23rd 2021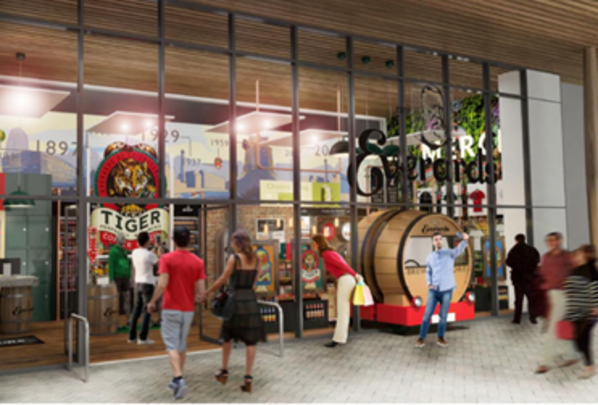 Pardon my alliteration, but Real Ale is Remarkably Resilient. During lockdowns and pub closures, there were concerns that cask beer was heading for the bone yard and that concern was heightened by my interview with Ralph Findlay, chief executive of Marston's. He said sales of cask were in free fall, especially such once popular brands as Banks's and Pedigree.
But other brewers are more upbeat. Timothy Taylor in Yorkshire, brewer of the sublime Landlord, has for the first time in its long history, put its staff on overtime and weekend working to cope with the demand for its beers.
On a smaller scale, the award-winning Farr Brew near St Albans says sales of its cask beers are "massive". Two family brewers are similarly optimistic.
Charles Wells in Bedford and Everards in Leicester, who have both been brewing since the 19th century, have taken the momentous decision to downsize to smaller plants to concentrate on their pub estates. In common with all middle-ranking brewers, they discovered there was little money to be made from the free trade and supermarkets as a result of the cost-cutting deals offered by giant global brewers.
While the new breweries produce lager and keg, both companies remain committed to real ale, which remains the lynch pin of their pubs. Wells's Eagle Brewery in Bedford was capable of producing 750,000 barrels a year but when it lost contacts to brew a number of big lager brands such as Corona and Red Stripe the plant was no longer fit for purpose.
In 2017 Wells sold the brewery to Marston's and this year opened a new site, Brewpoint, in the town. It can produce 18,000 barrels a year but has room to expand to 48,000.
Brewpoint takes its inspiration from the American taproom model. Visitors can tour the brewery, enjoy draught beer at the bar, eat in a large restaurant and take beer home from a shop. There's even a nano-brewery where keen drinkers can make their own beers.
Wells runs 170 pubs and they say cask beer is doing well in them. The family lost its main cask brands, Eagle Bitter and Bombardier, in the deal with Marston's but they have been replaced with Origin (3.7 per cent), a citrus-led beer using Azacca hops, Legacy (4.1 per cent) with a strong lemon fruit note from Citra and Sultana hops, and DNA (4.3 per cent), a more traditional British bitter brewed with Fuggles and Target hops plus American Willamette. It's spicy and peppery with a touch of caramel.
Everards Meadows at Fosse Park on the outskirts of Leicester has an impressive Beer Hall that can accommodate 280 drinkers and diners, with space for a further 120 on an outside terrace. The brew house can produce 15,000 barrels a year for 150 tenanted pubs and Leicester Tiger rugby club – rugby fans are notoriously thirsty.
All the long-running cask ales are produced: Tiger (4.2 per cent), Beacon Hill (3.8 per cent), Sunchaser (4 per cent) and Old Original (5.2 per cent), with a strong emphasis on English hops. Lager, keg ales and fruit beers are also brewed but chief executive Stephen Gould says he's confident cask has a sound future.
That confidence is underscored by the substantial investments made in Brewpoint and the Beer Hall: £11 million in Bedford and £18 million in Leicester.
At Marston's Eagle Brewery in Bedford I was pleased to hear from head brewer Chris Reid that he still uses the traditional recipes for Young's Bitter and Special that originated at the old Ram Brewery in South London: Maris Otter, the finest malting barley, and Fuggles and Goldings hops.
I can now enjoy these legendary beers in a new Young's pub in St Albans, Alban's Well, in the city centre, removing the need to journey into London to drink them.
And the old Young's Ram Brewery has re-opened. Duncan Sambrook has moved his plant from Battersea to what is now called the Ram Quarter in Wandsworth. As well as the new brewing plant, there's a museum tracing the history of beer-making on the site that goes back to the 16th century.
Where cask beer is concerned, life is definitely on the up.
•First published in What's Brewing, August 2021.