Feature
How our love affair with beer has grown
Added: Wednesday, November 25th 2020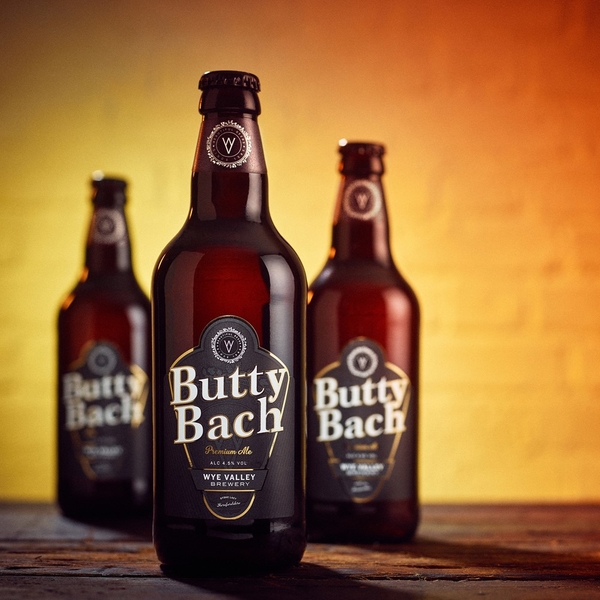 On the eve of the celebrations for CAMRA's 50th anniversary, I was reading the back labels of some packaged beers and thinking how much has changed over the half century thanks to the Campaign's initiatives.
The labels in question tell the drinker everything he or she needs to know in advance of tasting: the strength, the malts and hops used, whether the beer contains gluten and is suitable for vegetarians and vegans.
Fifty years ago your average head brewer would have thought you were mad if you asked such questions. Information about ingredients and alcoholic strength were akin to state secrets: consumers should drink what was given them without querying the contents of the glass.
I remember in the late 1970s sitting close to two men on a train who were drinking the bottled version of Greene King Abbot Ale. "Not very strong, this beer," one said. "No, just chugging bitter," his companion replied. I was glad they weren't driving and were letting the train take the strain as Abbot, as we later discovered, was 5 per cent alcohol.
CAMRA believed drinkers should know the strength of their brews. A cunning plan was developed. Members would go to pubs and pour samples of beer into small bottles. The samples were sent to a CAMRA volunteer who worked in the laboratory of a large brewery in London where, late at night, he would work out the original gravities of the beers.
Original gravity – OG for short – predated Alcohol by Volume. It was a measure not of the alcohol but the "fermentable materials" in a beer prior to fermentation. Roughly speaking, a beer with an OG of 1040 degrees was the same as 4 per cent ABV.
As the Good Beer Guide started to list OGs, the brewers gave in and soon consumers knew the strengths of their beers and why it was best to take the train when supping Abbot Ale.
We have come a long way since then. Both CAMRA and the British Guild of Beer Writers, founded in 1988, have gone far beyond just the strength of beer and have developed a whole language for enjoying it to the full. This is especially true where hops are concerned. There are more than 100 varieties grown worldwide and we can now distinguish a Cascade from a Citra and a Golding from a Fuggle, and marvel at the almost vinous quality of a Nelson Sauvin from New Zealand.
The back of a can of Love Lane of Liverpool's Session IPA (4.1 per cent) tells me it's brewed from Golden Promise malt and wheat, and the hops are Amarillo, El Dorado, Taiheke and Wai-iti. The can says the beer has a floral and gooseberry nose and a citrus and pine palate. It's almost too good to drink.
In similar vein, a bottle of Wye Valley's Butty Bach (4.5 per cent) from Herefordshire is brewed with Maris Otter pale malt, crystal malt, flaked barley and flaked wheat. The hops are Bramling Cross, Fuggles and Goldings. Grains and hops combine to produce a superb bittersweet ale.
Knowledge deepens appreciation. In the 1980s and 90s I produced several editions of a book called the Real Ale Almanac that listed the ingredients and gave tasting notes for all cask beers brewed at the time. I was the guest speaker at a meeting of Scottish CAMRA branches where one member from Edinburgh held up a copy of the almanac and said: "It says here a beer has chocolate notes. Are you taking the ****? How can a beer taste of chocolate?"
The audience roared with laughter but they would know differently today. If a beer is brewed with well-roasted chocolate malt it will, surprise, surprise, have chocolate notes.
As the Gershwin song puts it: "Ho, ho, ho, who's got the last laugh now?"
•First published in the December 2020 edition of What's Brewing.