Feature
How a little yeast gives beer some bottle
Added: Saturday, May 9th 2020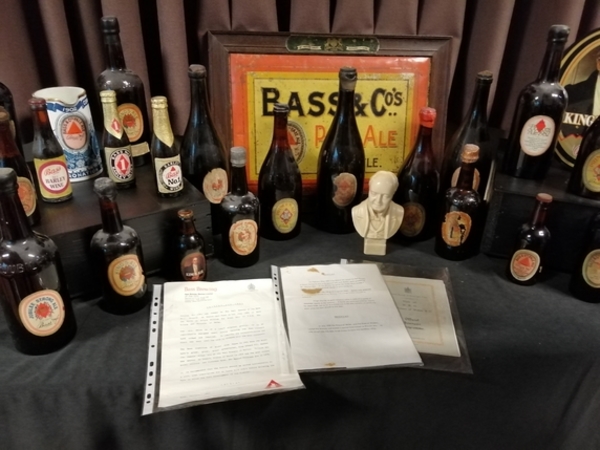 With the pubs shut and no cask ale available, most of us will be turning to bottled beer as our default beverage. Where possible, I shall choose bottle-conditioned beers as I feel they deliver the finest aromas and flavours as well as refreshment value.
A fellow beer writer once told me he didn't know why CAMRA made such a fuss about beers that age in the bottle as he didn't think the end result tasted much different to filtered versions. I disagree and my experience proves just how fascinating beers are that have been allowed to improve for a year or more.
Or even a century or more. Last December I took part in a memorable tasting of old Bass beers in Burton-on-Trent, organised by local historian Ian Webster. The beers are known as "corkers" as the bottles have driven corks rather than crown caps and they dated from 1982 to1869.
With one exception, the beers were brewed to mark royal events. A 1982 Prince's Ale was rich with Marmite, spicy hop and rich fruit notes. A 1978 Princess Ale had more pronounced hop notes and sherry fruit, while a 1977 Jubilee Strong Ale had a herbal character and was dry and fruity with a blood orange note.
Another Prince's Ale from 1929 had such pronounced oak notes that we wondered whether the beer had been aged in wood. It was also rich in raisin and sultana fruit. A 1902 King's Ale, that celebrated the coronation of Edward VII, offered toasted malt and vinous fruit on the aroma with a rich palate reminiscent of Dundee cake and a bittersweet finish.
Then came the high spot of the evening, a Ratcliff Ale, brewed when the company was a partnership of Bass, Ratcliff & Gretton. As Ian Webster and his colleagues struggled to draw the ancient cork, a brewer at the event pointed out the beer had been brewed before Louis Pasteur had finished his research into yeast and fermentation.
Would a beer 150 years of age still be drinkable? To my delight, it poured a bright chestnut colour and had a massive fruit aroma of raisins, sultanas and plums followed by a palate and finish of ripe fruit and rich biscuit malt. It was superb.
Another expert explained the ageing process in such beers. While great emphasis is made of yeast in the bottle, once it has converted remaining malt sugars into alcohol it dies. But it creates proteins and amino acids that keep the beer fresh and help it age while creating new depths of flavour.
A few years ago a former Bass brewer, Roger Putman, proved that the Rogers of this world are generous to a fault by giving me some bottles of Worthington's White Shield he had brewed in the 1980s.
I was sceptical as the labels had faded and the caps were rusty but as I gingerly opened one there was a hiss of gas and I knew the beer was alive and well. The beers were darker and less hoppy than a young White Shield but packed with delicious biscuit malt and tart fruit.
But, dear readers, you need access to modern beers you can drink now. Two of my favourite IPAs are bottle conditioned and are easy to find.
St Austell Proper Job is 5.5 per cent in bottle and is brewed with the finest English malting barley, Maris Otter, and hopped with no fewer than four varieties: Brewer's Gold, Cascade, Chinook and Willamette. It's available in Tesco and other major retailers. Moor Beer in Bristol has Return of the Empire (5.7 per cent), a "canned conditioned" IPA. The hops change but the current variety is English Jester. www.moorbeer.co.uk/shop.
If you fancy something darker and stronger, then look no further than Thornbridge St Petersburg Imperial Russian Stout (7.4 per cent), CAMRA's current Champion Winter Beer of Britain. It's brewed with pale and chocolate malts plus roasted barley and is hopped with Bramling Cross and Galena. It's packed with bitter chocolate, roasted grain, liquorice and spicy hops: www.thornbridgebrewery.co.uk.
At that strength it should keep the bugs at bay. Stay well!
•First published in What's Brewing, May 2020.