Feature
Bass socks it to 'em in Hinckley
Added: Monday, February 24th 2020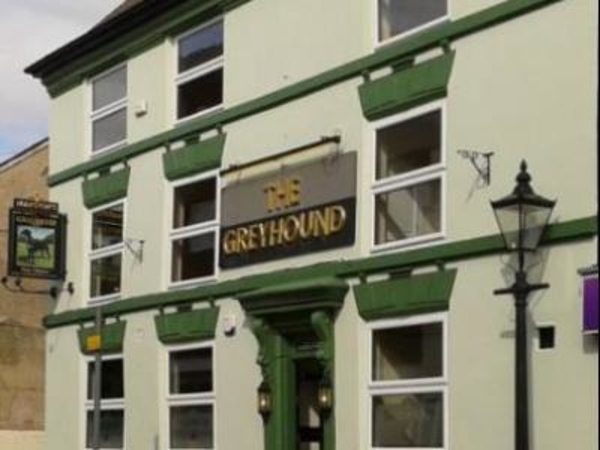 Hinckley is a small town with a big claim to fame as the birthplace of three men who played a central role in the beer revolution of Victorian England. All three are called William but their family names – Bass, Butler and Worthington – still reverberate throughout the world of pubs and brewing.
William Bass is arguably the most important of the three as his breweries in Burton-on-Trent changed the face of beer. But William Worthington was another key Burton brewer and the two men played a crucial role in developing pale ale.
William Butler on the other hand became a native of England's Second City, Birmingham, where his Mitchells & Butlers brewery became a beer giant, refreshing a vast army of industrial workers. All three breweries merged in the 20th century and turned Bass into a colossus.
Thanks to the efforts of the Hinckley & Bosworth branch of CAMRA and the Hinckley & District Museum, the three men are now honoured in a birthplace that was also an important base for the hosiery industry and where the first Hansom cab was built. The house where William Bass was born now has a blue plaque, as do two pubs close to Butler's and Worthington's homes.
William Bass was born around 1717 possibly at 67 Castle Street, where you can see the first of the blue plaques above a shop called – I kid you not – Ye Olde Socks Shoppe. His father brewed beer on a modest scale and may have supplied two pubs, the Crown and the Anchor, now one private residence that can seen at the end of Crown & Anchor Yard further along Castle Street.
William built a sizable business as a carter or carrier, transporting goods, including beer, to towns in the area. He eventually journeyed as far as London where he married Mary Gibbins, daughter of the landlord of the Red Lion in Gray's Inn Road. William decided to become a brewer but moved to Burton not only to make use of the famous local water but also to export beer by canal and river to other parts of Britain and to Europe and the Baltic.
He was joined in Burton by William Worthington, who came from the village of Orton-on-the-Hill close to Hinckley. Worthington was born in 1723 and the blue plaque marking his birthplace is on the Unicorn pub. He worked as a cooper in Burton before opening his own brewery. Along with Bass, he used all the new technologies of the Industrial Revolution to fashion pale and sparkling ales that challenged and eventually overtook such dark beers as mild, porter and stout in popularity.
By the end of the 19th century, Bass was the biggest brewer in the world, producing around one million barrels a year. Today, Draught Bass and Worthington White Shield are the direct descendants of the pale beers that changed brewing on a world scale.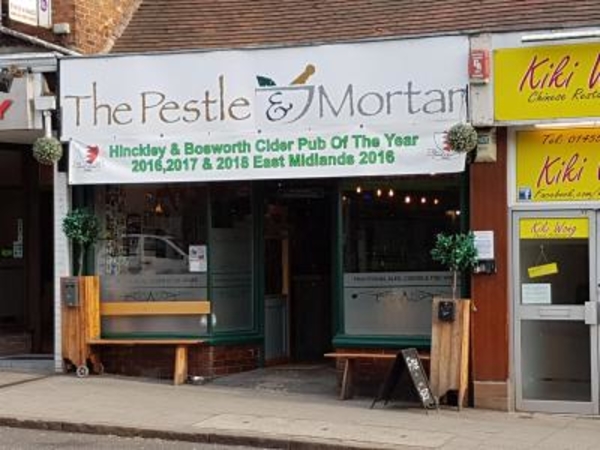 William Butler was born in 1843 in a street called New Buildings where he is commemorated with a plaque on the18th century Greyhound, all beams, pillars, tiled floors and settles. Butler's father was a stocking maker but William decided to seek his fortune in Birmingham. He worked in a pub and eventually opened a brewery in Broad Street. He merged with a second brewery to create Mitchells & Butlers in 1898 at Cape Hill.
Tastes were different in Birmingham and M&B's main brew for many years was mild ale.
You can enjoy Draught Bass in the Pestle & Mortar micro-pub in Castle Street close to William Bass's birthplace. Draught Bass is also occasionally but not regularly sold at the Greyhound. Other Hinckley pubs that serve Draught Bass include the Bounty, 18 Market Place, a former coaching inn dating from 1671, the Weavers Arms on Derby Road, and the Ashby Tavern on Ashby Road.
Hinckley has a train station on the Birmingham-Leicester line. As well as the blue plaques and the pubs don't miss the local museum on Lower Bond Street (open Easter Monday to end of October).
•Thanks to Richard and Elizabeth Lewin, Darren Statham, Peter Scott and Chris James for their help, research and showing me round Hinckley, plus Greg Drozdz of the museum.