Feature
Giant pubco has landlord over a barrel
Added: Thursday, February 14th 2019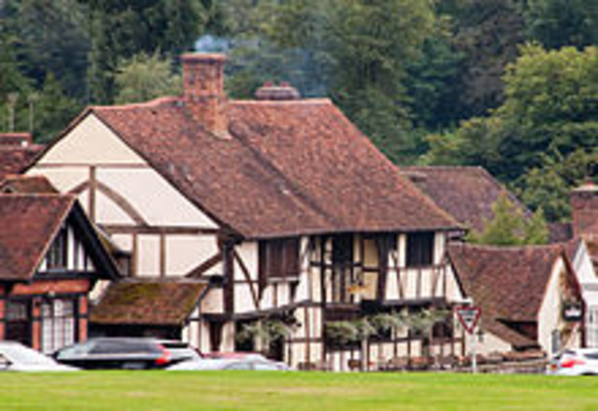 This is the story of Harry and the Dog & Duck in a small town in southern England. They're not the true names: they have been changed because Harry is a leaseholder with the country's biggest pub company, Enterprise Inns, now known as the Ei Group, and he's keen to stay on when his current tenancy agreement ends.
But this is a true and factual account of the trials and tribulations of working for a national pubco.
Harry took over the pub in 2016. He'd worked there for several years with the previous and highly experienced tenant, Jack. Harry had two business partners and the three of them offered to buy the lease, free of tie, from Ei. They submitted a business plan to the pubco, which was turned down.
But Ei then contacted Harry and offered him a short-term solo tenancy. He agreed to go on his own and signed a basic tenancy agreement that Enterprise said would allow him a variety of beers from SIBA, the Society of Independent Brewers. Harry had to pay £20,000 for the rent up front plus fixtures and fittings.
"It was a baptism of fire," Harry says. "When I looked at the prices from Ei and SIBA, I worked out that I would be paying £60,000 more a year than if I bought beer on the open market.
"My agreement meant I could buy wines, spirits and minerals free of tie but I was tied for beer and cider. The main Ei beer list had Dark Star Hophead. Jack had sold three 18 gallon casks a week of Hophead but Ei said I couldn't have it as it was outside SIBA's delivery area – SIBA has a 25-mile radius for beer orders."
Courage Best is a popular beer among regulars. Harry found he would have to pay £30 a barrel more than Jack had paid – and Jack had sold 100 barrels a year.
The costs mounted as Harry discovered that Ei charged SIBA £39 for a nine-gallon cask but charged him £120. And he had endless problems ordering beer. He found a brewery in Windsor that produced popular beers but the brewery refused to deliver as it said Ei squeezed them so much on price that they couldn't make money from the deal.
It was the same story with every brewery Harry contacted. They all said they couldn't afford to deal with Ei or use the SIBA delivery system as a result of the low prices they were offered.
"I've lost a lot of custom since I couldn't stock Dark Star Hophead. It's especially hard at weekends, with groups of people going to other pubs," Harry says.
"The Ei business model doesn't fit a small country pub. I'm paying 60 per cent above the market rate for beer and Ei won't allow me to sell the beer my customers want. I'm subsidising other pubs that specialise in food, not beer.
"People come to the Dog & Duck for beer but Ei aren't interested in beer – they're interested in property. I was given a favourable rent when I went in. I can make a decent living but I can't grow the business and I can't employ more staff."
Harry's rent is £45,000 year. He's worried that when his tenancy agreement runs out in five years the rent could be doubled.
"They doubled the rent of another pub in the area and it became unviable as a result."
Harry says he worked 80 hours a week for the first year and half when he took over the Dog & Duck.
"It's fewer hours now and I enjoy what I do but I find it difficult coming to work, knowing the money the pubco gets. On top of the rent and other costs I have to contribute to the pub's decoration fund.
"When Ei redecorated the outside, they had painters coming from Essex and Plymouth and doing six-hour round journeys every day. I could have had the work done by locals for a quarter of the price."
Harry will soldier on. He loves the pub, the locals and the town but he wishes he could get the beers his customers would like and at a fair market price.
•A spokesman for SIBA says that while its Beerflex direct delivery scheme does have a 25-mile radius it is flexible and would be willing to see if it can help Harry source the beers he would like to get.