Feature
Baa Gum -- the Black Sheep beer saga
Added: Friday, November 9th 2018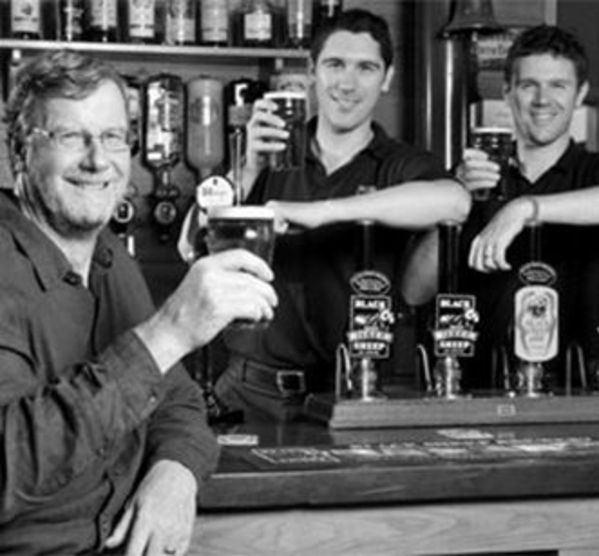 Paul Theakston is bloodied but unbowed. Since the 1980s he has been involved in a saga of which pulp novels and TV soaps are made. It's the long and dramatic tale of how a famous family of brewers fell out with such acrimony that the two sides exchanged writs, complained of conspiracy, and ended up in the High Court surrounded by bewigged lawyers and a top judge.
That chapter ended with Paul leaving T&R Theakston where he'd worked from the age of 19 and became managing director at 23. He nursed his wounds and then launched his own brewery, Black Sheep, in maltings once owned by Theakston. The two breweries stand today just yards apart in Masham in the Yorkshire Dales, their rival chimneys pumping the rich aromas of malt and hops into the crisp air.
Paul can afford to take the long view of that turbulent history. He is now a non-executive director and has handed over the day-to-day running of Black Sheep to his sons Rob and Jo (above). Over a few reflective pints of Black Sheep Best he had time to reminisce about his long career. It covers not only the family battles but the trials and tribulations of making his distinctive beers with a route to market some thought was at best idiosyncratic and at worst foolhardy. It was a route that relied solely on the free trade without a single tied pub.
But with such a tangled web, it's best to begin at the beginning. "The Theakston family has been in Masham since the 16th century when a Robert Theakston was one of the first church wardens," Paul says. "The family started brewing in 1827 and Thomas and Robert Theakston built the current brewery in 1875. After World War One they bought and closed Lightfoot's brewery in the town."
Ownership continued through the generations. Paul says he had "no burning desire to go into the brewery" but he was persuaded by his father Frank to join in 1964. "I worked for a few months under the brewery engineer and then spent a year as a pupil brewer with Mansfield Brewery before coming back to Masham to brew."
The first of many crises took place in 1968 when Paul's cousin Thomas, who was in charge both of pubs and the accounts, declared that because the price of a pint of beer had passed the two shillings barrier he could see no future in brewing. He pressured the family to sell the brewery when Paul's father Frank was dying of leukaemia. Before he died, Frank declared "a brewery like ours is not an old shoe to be cast off. 18 to 20 people depend on us for their jobs."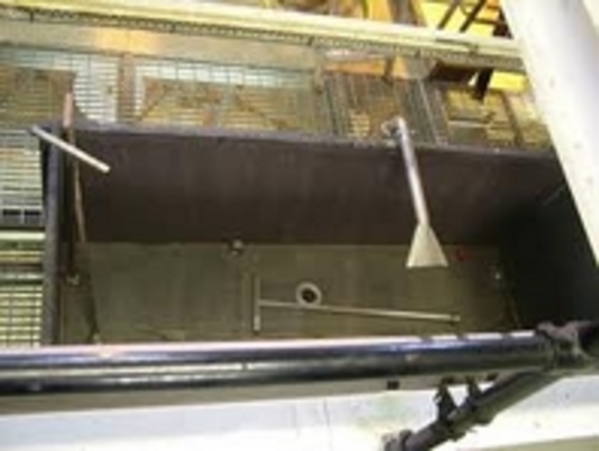 Paul and his cousins Michael and Dick Theakston joined forces to save the brewery. They gave Thomas a life pension and in return he sold them his shares. In early 1969, Paul became managing director with Michael and Dick on the board.
"We had small horizons," Paul recalls. "We had a turnover of £200,000 a year, 22 tied pubs and almost no free trade. We brewed three beers, Mild, Best Bitter and Old Peculier, with a brew length of 40 barrels.
"We sold beer mainly in Masham, Ripon, Northallerton and Wensleydale and we needed to get bigger to survive. The arrival of CAMRA put the focus on cask beer and that helped us to expand our cask sales in the free trade."
The opportunity to increase brewing capacity came out of the blue in 1974 when the government announced it was selling the Carlisle Brewery that had been nationalised during World War One.
"We paid £117,500 for it," Paul says. "We were brewing 250 barrels a week in Masham and here was a brewery 80 miles from home with 2,000 barrels a week capacity. We moved Best Bitter there and because Carlisle came with a bottling line we started selling beer to supermarkets.
"By 1980 were brewing close to 70,000 barrels a year – about as much as Black Sheep today – but financially it had been tough. We had sold most of the tied houses to fund growth and had introduced shareholders from outside the family."
Out of the blue, one of the non-family directors proposed selling shares to a local businessman who would gain a controlling interest in the company. Michael Theakston supported this move but Paul strongly opposed it and was able to block it through the company's articles. But this led to the great family rift. Paul turned to Matthew Brown for support while Michael went to William Grant for backing.
"Michael Theakston's side took out an injunction, preventing the transfer of shares I had bought from being registered," Paul recalls. "The following February, we ended up in the High Court accused of conspiracy. The first morning in court, the other side withdrew the conspiracy claim for lack of evidence and after a further two days Lord Justice Harman judged that nothing improper had taken place and found for us."
Four months later Theakston's became part of Matthew Brown. The deal worked well at first. Paul was reinstated as managing director and Brown invested in the business and bought a few pubs. But then a vulture in the shape of Scottish & Newcastle descended.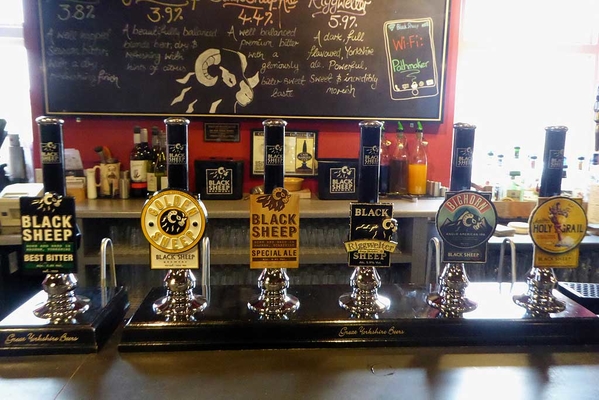 "S&N was turning itself from a big regional brewer into a national player through the acquisition of regional brewers," Paul says. "It bid for Matthew Brown, failed, bid again the following year, failed again and then succeeded the third time, buying Brown in December 1987."
Paul was offered a job but was told it wouldn't be in Masham. He was determined to stay in his home town so in May 1988 "I took a package from S&N and folded my tent and left."
He started to plan his own brewery – "it was a case of the cobbler sticking to his last" -- but there were many hurdles in the way. He needed financial backing and he also had to find suitable premises.
A site came in the shape of the former Lightfoot malting that was owned by a local milling company I'Ansons that was willing to sell to Paul. But access to the buildings was through the White Bear pub now owned by S&N.
"We had to change the access. It took I'Ansons two years to negotiate a deal with S&N to build a new entrance and I sat at home chewing my nails," Paul says. "But in spring 1991 we finally exchanged contracts and I set out on the rocky road of recreation."
He was determined to brew beers with a proper Yorkshire taste. He raised £¾ million from the government's Business Expansion Scheme and attracted 700 shareholders who backed his vision of a brewery with strong Yorkshire roots. When Robinson's in Stockport closed its subsidiary brewery, Hartley's in Cumbria, Paul was able to buy the mash tun, copper, hop back and malt mill at scrap prices.
The key to the character of the beer, Paul knew, could come from using "Yorkshire Squares". These are two-storey vessels (above) in which fermenting beer rises from the bottom chamber to the top one where some of the yeast is retained.
Paul wanted traditional squares made of slate, not steel, and they came in the shape of the vessels on offer at Hardy & Hanson's brewery in Nottingham that had been bought by Greene King and was due to close.
"The squares make the difference. I didn't want a clone of Theakston's Best. We used Maris Otter malt and Fuggles and Goldings hops and we got the H&H yeast strain that had been in use since at least the 1920s," he says. "We're now the guardians of that yeast. It's highly flocculent [yeast cells clump together] and needs constant rousing. Rousing introduces oxygen and you get a classic Yorkshire bitter with a smooth mouthfeel."
Paul had a brewery and he had a vision. "We set up the plant with the express intention of creating a country brewery producing traditional cask beer with simple, traditional materials – proper cask beer born and bred in Yorkshire."
He lacked one vital thing: a name for the brewery. He couldn't use Lightfoot as that was owned by S&N via Theakston. The proverbial light bulb flared thanks to Paul's wife Sue who told him that when he produced his beers "you'll become the black sheep of the family."
A design agency produced a logo featuring a sheep and in 1992 Paul launched Black Sheep Best Bitter and Special: the beers were blessed by the local vicar much to the chagrin of S&N next door.
Paul relied on the free trade to take his beer and there was a clamour for them throughout Yorkshire and beyond. The very first brew of Special went to Marks & Spencer in bottle at a time when there were no premium ales in supermarkets.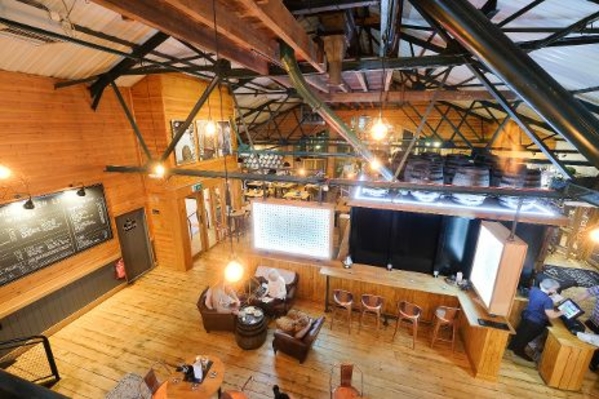 Growth was rapid and today Black Sheep produces around 65,000 barrels a year with wholesalers distributing the beers nationally. The three main pub groups – Enterprise, Mitchells & Butlers and Punch – take the beers and Black Sheep is the second biggest cask beer in the Punch group.
But recent years have been tough. Paul admits he was "caught on the hop" by changing consumer demands and the burgeoning micro-brewing sector. The vagaries of a new tax system known as Small Brewers' Relief means micros pay substantially lower rates of duty and as a result they can undercut the likes of Black Sheep.
"Micros now account for 30 per cent of the cask sector," Paul says. "Older brewers are being squeezed. If you have to pay the full rates of duty, the margins are very thin."
Rob, the managing director, and Jo the sales director, have stabilised the brewery and are returning the business to profit. They are growing both supermarket sales and export, they have expanded the range of beers and have introduced a lager, 54˚ Degrees – Masham's geographical position -- using German malt, overseas hops and four to five weeks' maturation. They have a five-barrel micro plant where they devise new beers and have expanded the brewery centre and bistro (above).
The big departure is that Black Sheep is thinking of building a small estate of pubs in order to get some protection from cost-cutting micros. They will complement the superb visitor centre that offers bistro meals planned by Sue Theakston, a large bar and brewery tours. Andy Slee, ex-Punch Taverns, has joined as company chairman and will use his experience to buy the right pubs in the right places.
The marketing strategy may be changing but Paul Theakston's vision back in the early 1990s remains untouched: brewing proper traditional beer made by proud Yorkshire folk.
*T&R Theakston has also returned to family ownership. Simon Theakston and his three brothers bought back the brewery and the brands from Scottish & Newcastle prior to the national group being bought by Heineken. 
*First published in BEER, winter 2018.