Feature
East, west, IPA goes on travelling
Added: Tuesday, October 2nd 2018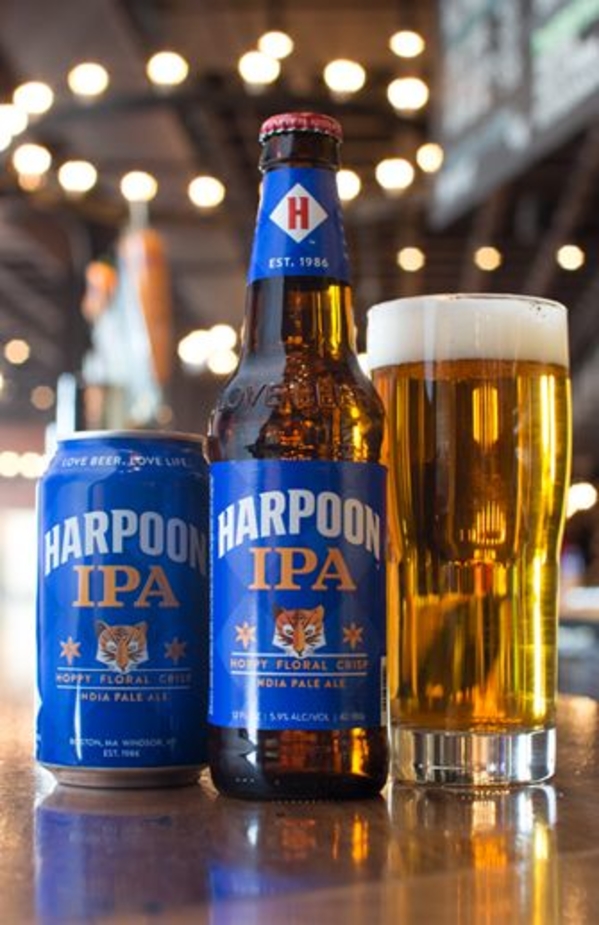 I did a double take when a magazine arrived in September with the date line "Spring 2018". But this is the excellent journal Beer & Brewer published in Australia where the seasons are turned upside down.
There was further puzzlement when I turned to an article on a beer style called NEIPA. Unless you're a horse, that impossible to pronounce, but further reading revealed it stands for New England IPA.
Yes, folks, there's yet another variant on India Pale Ale. How simple life was back in Victorian England when IPA was brewed with pale malt, brewing sugar and Fuggles and Goldings hops. But since the style was discovered and revised in the 1990s, turning it into a world-wide phenomenon, eager-beaver brewers have dreamt up interpretations unknown in Burton-on-Trent in the 19th century.
Today there are West Coast, Double, Triple, Imperial, Session, Black, Belgian and Brut versions of the style. The last named is fermented to be as dry as a bone in common with Brut Champagne. Any day now, Oloroso IPA will come charging out of Spain.
East Coast interpretations present a challenge to the version of the style found on the West Coast. Beers that follow the West Coast – even if they are not from that region of the continent -- are famous for their extreme hop bitterness. Laughing Dog Alpha Dog Imperial IPA, for example, has an astonishing 126.8 units of bitterness while Odell Myrcenary Double IPA weighs in with 80 units. Stone's Ruination is another big hitter, with 100 units.
The result is beers so bitter they make your tongue curl. While many drinkers enjoy the challenge, others find them just too bitter for comfort. As a result, brewers on the East Coast, where the English interpretations of the style still hold sway, have developed IPAs that allow malt flavours to balance hop varieties chosen for their juicy and fruity character. By using wheat and yeast cultures that interact with the oils in the hops, East Coast IPAs tend to be hazy, lacking the crystal clarity of the West Coast versions.
In a sense, the East Coast beers hark back to a version that kick-started the IPA craze in the U.S.  It's Harpoon Brewery's version first brewed in 1993 and it was the first new IPA brewed in the country since Prohibition. Harpoon is based in Boston, Massachusetts, where I spoke to one of the founders, Dan Kenary when I was writing my book on the subject*. Dan said: "There were older drinkers who could remember a famous IPA called Ballantine's from years earlier, but there were no modern versions on the East Coast and the term IPA meant nothing to younger people. At first the consumer response wasn't good. The beer was dry, floral and hoppy and people said it would never sell. Look at it now: just 42 units of bitterness – compare that to some of the West Coast IPAs today!" IPA is now Harpoon's leading brand.
East Coast IPAs have taken off in Australia. Ian Watson at Slipstream Brewing in Queensland developed a version called the Senator after Senator Bernie Sanders who had been photographed holding cans of Alchemist of Vermont's Heady Topper during the 2016 U.S. presidential campaign. In Adelaide, Craig Basford of Big Shed said he and his team were inspired by an ice lolly called Frosty Fruit and they thought it would be fun to recreate the flavours in a beer. The result is a beer called Boozy Fruit.
Chris Menichelli from Melbourne's Slowbeer bottle shop says the fruit flavours in East Coast IPAs appeal to drinkers new and old. "They are big fruit forward, creamy and rounded, without that big bitterness of a West Coast IPA," he says."People love them. You get that big fruit hit but you don't get that dry bitterness."
As for me, I'm going out to buy a bottle of Worthington's White Shield. Now that's why I call IPA.
*IPA – a Legend in Our Time, is published by Pavilion Books, £20.
First published in What's Brewing, October 2018.