Feature
Great beer: it's a grainy image
Added: Thursday, August 30th 2018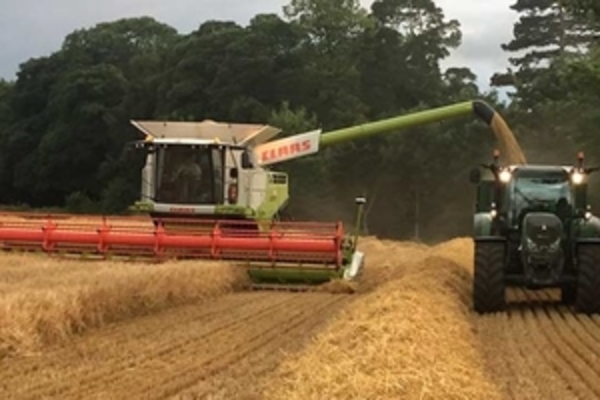 What do most drinkers call for when they step up to the bar of their local pub? If you read the more exotic publications and blogs you might think it would a Double IPA, a sour beer or a Belgian-style Saison, which are the fashion beers of the moment.
Wrong answer. "A pint of bitter" is still the most frequently requested drink. It's all too easy for those who write about beer to get carried away by the passion of the artisan movement and assume that the average pub-goer is obsessed by current fads.
When I mentioned on social media earlier this year that I was enjoying a beer in the Goat Major pub in Cardiff I was berated on Twitter and told I should be drinking really hoppy beer in the Hopbunker bar in the city.
But I have drunk so many massively hopped beers in recent years that I have come close to needing a taste-bud transplant. It was a joy to go back to basics, sit in a pleasant traditional pub close to the castle and sup a pint of Brain's SA.
Its nickname is Skull Attack but it's not a beer that will blast your head off. In common with many of the fine old bitters still finding favour in the nation's pubs, SA is a superb interweaving of malt and hop aromas and flavours.
It doesn't lack hop bitterness from Fuggles and Goldings but that bitterness is beautifully balanced by a juicy and nutty malt character delivered by pale and crystal grains. Beers such as SA are designed to allow drinkers to enjoy a couple of pints and relish the rich flavours, whereas some modern beers throw so many hops at the drinker that you're lucky to survive one swallow.
Brewers call malt the "soul of beer". It delivers the essential sugars needed for fermentation. For centuries beer was brewed without hops, with all manner of herbs and spices used to balance the sweetness of the grain. When you consider that beer was first made some 3,000 years BC, hops are a comparatively recent addition to the brewing process.
They are a magic plant. The hundred or more hop varieties add delicious aromas and flavours of pine, cedar, spice and a myriad of fruits that include lemon, lychee, lime, orange, tangerine and grapefruit. But hops are, essentially, the salt and pepper of the brewing process and it's malted barley and other grains that form the backbone of beer.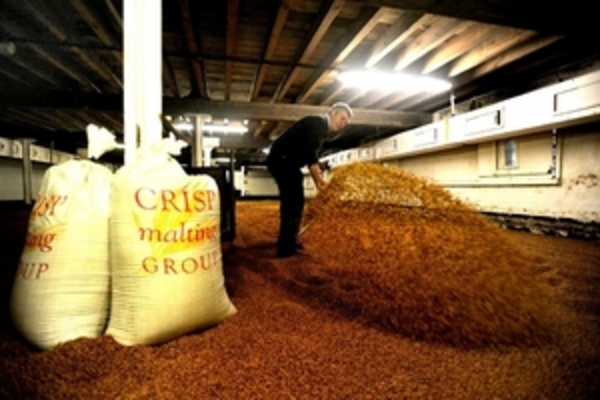 Many modern beer lovers can reel off a long list of their favourite hops. But how many could name more than a couple of varieties of barley? Perhaps they have heard of Maris Otter, the choice of many artisan brewers, but do the names Flagon, Propino and Tipple ring any bells? Unlikely but they are widely used modern varieties and they each bring their own distinctive character to finished beer.
A few years ago, the leading grain merchants Robin Appel in Wiltshire made "malt biscuits" from different barley varieties and I was invited to a blind tasting. The biscuit that appealed most to me turned out to come from Maris Otter, with its luscious Horlicks-cum-Ovaltine flavour, but each one had its own merits.
We are lucky in these islands in producing some of the finest malting barleys. Regions such as East Anglia and the Scottish Lowlands, in close proximity to the coast, produce fine "maritime" barleys, grown in dark alluvial soil, much of it reclaimed from the sea over long centuries.
Brewers based in land-locked countries are forced to use inferior grains to make their beers and they envy our maritime versions. And even when they are close to the sea, brewers abroad make a point of importing our grain: the owner of Pike Brewery in Seattle once told me he couldn't make a true IPA if he didn't import English Maris Otter.
Here's man who knows how to go with the grain.
•First published in BEER, autumn 2018.