Feature
Sheps sees future in cask, keg and bottle
Added: Tuesday, July 3rd 2018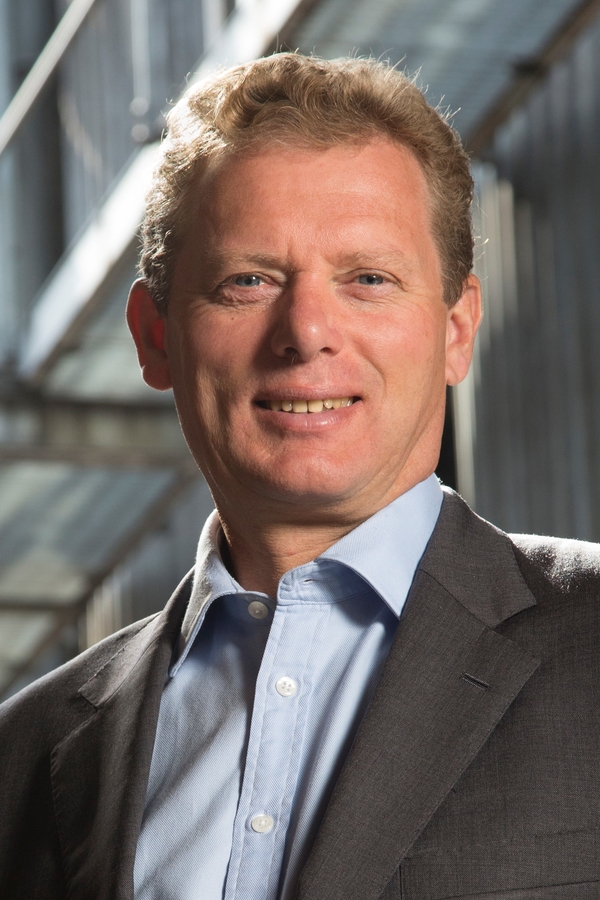 If you own Britain's oldest brewery, dating from 1698, it would be easy to rest on your history as well as your laurels. But Jonathan Neame, chief executive of Shepherd Neame in Faversham, in the heart of the Kent hop fields, is looking firmly to the future.
That future is linked to seismic changes in what he calls "a dynamic and complex beer market. All the old rules have been shaken up. People used to drink loyally in our categories of dark beers high in bitterness and low aroma, but they don't drink like that anymore.
"The heart of the matter is that people want taste and flavour. Bitterness levels are going down. High alcohol used to be associated with big flavour, but drinkers are less aware of strength now. There are opportunities at the low end of the scale and the no-alcohol category will grow."
Jonathan says drinkers are wary of big brands and big corporations. "There's a shift to localism and micro breweries. People are brand aware and breweries like BrewDog, Beavertown and Meantime are very popular."
Shepherd Neame – Sheps for short – is best known for such cask ales as Master Brew, Spitfire and Bishop's Finger but cask is the brewery's smallest sector.
""We've always been big keg producers, including lager," Jonathan says. "Cask is out smallest sector, around 20 per cent. Bottled beer is the biggest, followed by keg and lager.
"Consumers are increasingly aware of different hop flavours – citrus hops such as Cascade. In the U.S., session and New England IPAs are brilliant. They have low IBUs [units of bitterness] but very high aromatics."
He says strong American beers of 9% ABV won't take off in the UK where 7.4% is a barrier as a result of a new duty band brought in by the government a few years ago. He says Shep's Double Stout at 6.1% is "a fabulous beer".
Jonathan Neame feels cask beer is under pressure as a result of two problems – Small Brewers Relief (SBR) that gives substantially lower rates of duty to brewers producing up to 5,000 hectolitres a year – and poor quality at the bar.
"SBR distorts the market and should be reviewed," he says. "It doesn't allow for evolution. It's more attractive for small brewers to chug along at 5,000 hectos.  They don't need to invest or grow."
He says there are often too many cask beers on the bar. "It's a challenge for cask brewers. If quality drops, drinkers will switch to keg or lager. There's too much poor quality cask beer at the moment. Cask should be a mark of quality but if quality is poor consumers will make the switch as lager and keg get better.
"Consumers are in for a great ride where beer variety, quality and flavour are involved."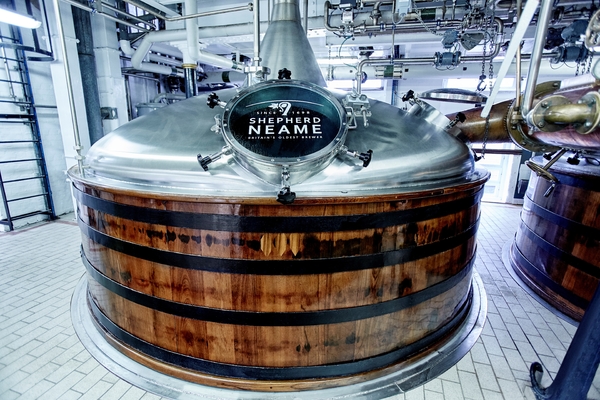 The Japanese brewer Asahi has not renewed its contract with Sheps and Jonathan says he won't replace it with another global lager brand. He's brewing his own Five Grain Lager, made with barley malt, rice, maize, wheat and rye. On the keg front, he has introduced Bear Island, an American East Coast-style pale ale, and he will continue his strong association with Sam Adams, the Boston-based brewer: Sheps distributes the American beers here.
In sharp distinction to micros, Sheps produced 220,000 barrels a year in 2017. Beer is distributed throughout Kent, into Surrey and Sussex and across into Essex, while central London remains a key area.
"We're investing in the brewery," Jonathan says."We've put in two new mash tuns, a labeller, filler and centrifuge. We won't expand capacity but we will improve quality and flavour." Those words quality and flavour are never far from his lips.
As well as large swathes of southern England, Sheps is busy in the export market and sells beer to Australia, Brazil, Chile, Mexico, Russia, Finland, Italy and Scandinavia.
The company is also busy on the pub scene. It owns an impressive estate of 322 outlets. Jonathan Neame says he has sold some pubs and is concentrating on quality.
"We've invested in three pubs in Maidstone, all very different. We've spent £1 million per pub. They're fabulous places now. We've bought the Samuel Pepys near St Paul's in London and we're opening one on the Strand."
He sees a good future for the embattled pub. "Pubs will continue to decline but not the great pubs. Retail may be suffering but pubs offer a great experience. Casual dining is not offering the same experience as the pub."
The brewery itself is a key part of Shep's marketing strategy. It's a big visitor attraction with a rich history dating back to the 17th century. It has retained two steam engines, one built by James Watt, has its own artesian well that supplies pure water for brewing and an ancient malt store is being restored for visitors to see.
And Sheps is also linked into the surrounding countryside. Jonathan says 80 per cent of the hops used in the brewery come from Kent "including the peerless East Kent Golding". The company has invested in the National Hop Collection at Queen Court near Faversham that's run by Peter Darby of Wye Hops and veteran hop farmer Tony Redsell. The collection has some 70 varieties of English hops and Darby and Redsell also develop new varieties such as Endeavour.
Sheps' support for the hop collection fits with Jonathan Neame's role as chairman of Visit Kent. His aim is to attract more visitors to one of the country's biggest and most diverse counties.
"The perception of Kent is changing," he says. "It's a great place for weekend breaks in Margate, Ramsgate and Broadstairs. Kent is the garden of England and we also have castles, lovely houses, the Romney Marsh and the North Downs."
And good beer. On the way back to the station I had time for a pint of Master Brew in the Railway Hotel. Jonathan Neame will be pleased to hear I found it full of quality and flavour.