Feature
Beer and 'cute pooch' boost London local
Added: Saturday, November 11th 2017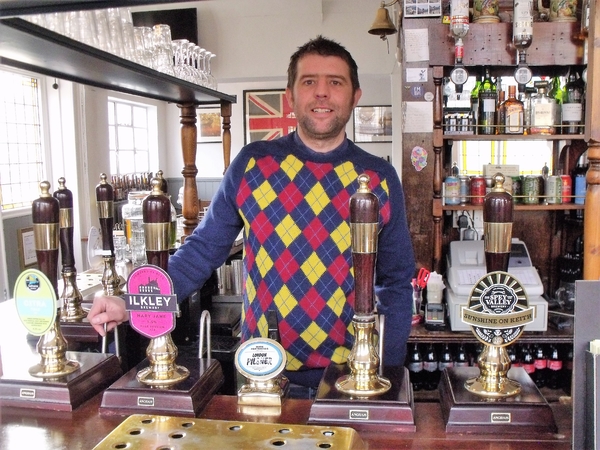 Pubs can be saved. They don't have to close. If you need evidence, hurry to the Mitre in St Mary's Grove, Richmond, South-west London, which is now a vibrant hub of its community.
Chris French (above) and his partner Gillian own the former 19th-century Young's house off the busy Sheen Road. It closed in 2012 when its ability to attract only a few elderly customers had given it the sad nickname of God's Waiting Room, with a bench on the patio dubbed the Departure Lounge.
Today the Mitre attracts a quite different crowd thanks to a vigorous and rare cask beer policy. Chris French, using the Pig's Ear distribution company, sources his beers from outside the M25 on the grounds that "too many London pubs only have London beers."
There are 12 handpumps on the horseshoe bar, including four for cider. The only London beers are two keg offerings, Camden Town Hells and Portobello London Pilsner, plus Guinness.
And the pub has a special attraction in the canine shape of Rudi the spaniel who has just been named the Cutest Pub Dog in the UK and short-listed for Best Pub Dog. Rudi is a cocky cocker, a lick-a-lot delight – even if he is liable to eat your train ticket.
Chris says for a few months after he re-opened the Mitre in December 2015 a few people would come in and ask for Young's Ordinary but now a younger clientele are revelling in beers from as far north as Scotland – Spey Valley's Sunshine on Keith – along with Saltaire Citra Pale, Ilkley Mary Jane, Hawkshead Bitter, Legitimate Industries Bank Job, Wreckless Pale Ale and Weird Beard Mariana Trench Pale Ale.
Timothy Taylor Landlord has just joined the cast list and will be the regular house beer. Chris says that while Landlord is a famous brand it's not that easy to find in an area still dominated by Young's pubs – I passed four on the walk to the Mitre from Richmond Station.
Chris has spent most of his adult life working in and around pubs. He's from Widnes in Cheshire, best known for its Rugby League club and where, it's claimed, Paul Simon write the lyric for Homewood Bound while waiting for a train to get out of the place.
Chris started washing glasses in a pub at the age of 14, moved up a notch to collect them at 16 and then worked behind the bar when he was of legal drinking age. It was when he was on a trip to Brazil to indulge in some soul searching about his future that he decided he wanted to run a pub of his own.
With Gillian, he looked at four London pubs before the Mitre came on the market. "We looked at the photos on Google and thought 'This is it!'
"It was love at first site and we were determined to make it the best pub in the area, even though it's bit off the beaten track."
It's a big, two-storey 19th-century house dating from a time when pub building was in its pomp. It opened in 1862 when it was first owned by Richmond Church Charities Trust before passing to the Wandsworth brewery. Mitres etched into the windows reflect the pub's ecclesiastical origins though Chris says the etchings must be more recent as the Mitre was bombed twice in World War Two and was badly storm damaged in the 1990s.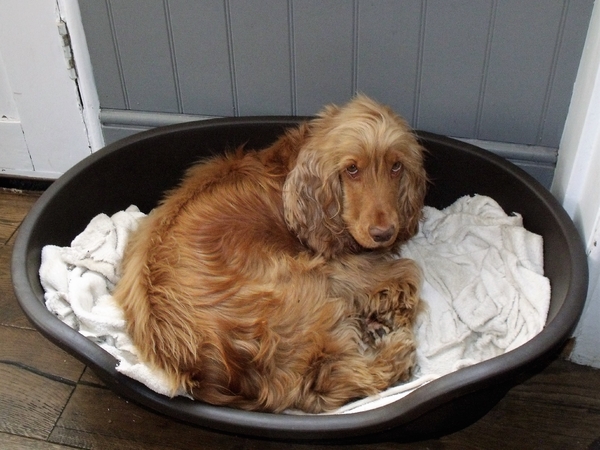 The spacious interior was once home to several bars, all knocked into one today. The pub even had its own off-licence. There's a garden with benches at the back and seating on the front patio.
Chris and Gillian live on the premises but she works as a computer analyst for an international bank in the City – "a proper job," Chris says.
He works all hours and only has occasional part-time help. As well as serving the drinks, he cleans the pub and the cellar. He has painted the interior of the pub, laid new flooring inside and decking outside, and hung bright pictures and images on the wall. They include some Beatles memorabilia as befits a man born close to Merseyside.
A giant screen at the back of the pub shows travelogues and major sporting events, especially rugby and tennis in an area close to Twickenham and Wimbledon. Chris himself is a devoted Liverpool FC supporter and a red and white scarf hangs near the entrance. 
The Mitre hosts live jazz in the Django Reinhardt tradition at weekends and a DJ plays vinyl once a fortnight. Chris has developed a policy of making the pub attractive to women as it had a reputation in the old days for being a male haunt.
"One local woman refused to come in," he says. "She would phone her husband when she thought it was time for him to go home. But last year she came in to watch the Six Nations rugby and now she's a regular."
Women come in as singles or in groups and enjoy such neat touches as flowers and candles on the tables. "We've even hosted a PTA meeting," Chris says. "This is now an ale house for women as well as men."
There are wine and spirits, too, but beer is the heart and soul of the Mitre, with all cask beers, regardless of strength, sold at £4 a pint, remarkable value for an upmarket area of London.
The pub doesn't have a kitchen and Chris has arranged a deal with a local pizzeria, Basilico, to deliver. There's a wide range, including four cheeses, Americana, hot veggie, Sicilian and Diavolo ultra hot. They each cost £10.50, good value again.
Chris admits he's been lucky with the business rates increases and has got off lightly. A swingeing increase would have been a terrible blow to owners who have bought a pub back from the dead and are busily building a new customer base.
Chris and Gillian are clearly getting it right with their beer policy, for the Mitre has been listed for the first time in the 2018 Good Beer Guide. I was delighted to sign a copy and hand it back to Chris out of Rudi's way. He may be a much-loved pooch but he will chew the copy of the guide at his peril.
*The Mitre, 20 St Mary's Grove, Richmond, London TW9 1UY. 020 8940 1336. www.themitretw9.co.uk