Feature
Beer and pubs are the talk of the Toon
Added: Wednesday, July 29th 2015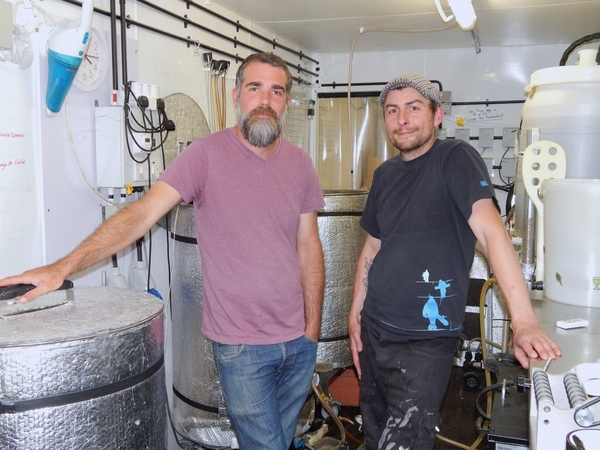 Beer and pubs are helping to bring life back to once great industrial cities searching for a new role in modern Britain. Nowhere is this more in evidence than Newcastle, where the Quayside area has been transformed by new pubs, bars and restaurants.
The Quayside was derelict and a no-go area for years. Once it boomed as the centre of Tyneside's commercial docks and ship repairing workshops. When those industries died, so did the area.
But now it's back in business. The most impressive outlet for food and drink is the Hop & Cleaver, an American-style smokehouse with its own in-house micro-brewery. It's set in the splendour of a 17th century Jacobean building, with a striking half-timbered exterior and a ramble of rooms with wood-panelling, standing timbers, kitchens and brewery.
And just when you think you've seen it all, it segues into a second pub called the Red House that specialises in pie and mash.
The two outlets are owned by Ladhar Leisure, a company founded by Barry Ladhar. He has spent £700,000 restoring the building that's now Hop & Cleaver and in total he has invested £1m in his enterprises in the Quayside district.
He has brought over from the United States special wood-fired ovens that give the correct balance of flavours he needs for "flat iron steaks" and other smokehouse specialities.
The smart 2½-barrel kit, in full view of customers, was bought from the Temptation Brewery at Houghton-le-Spring, which has upgraded to a six-barrel plant.  The beers, which come in a third-pint tasting tray, include Quayside Pale, Black Beard Stout, India Red, Palisade and Pearl Harbour. They are full-flavoured ales and a good match for the dishes from the kitchen.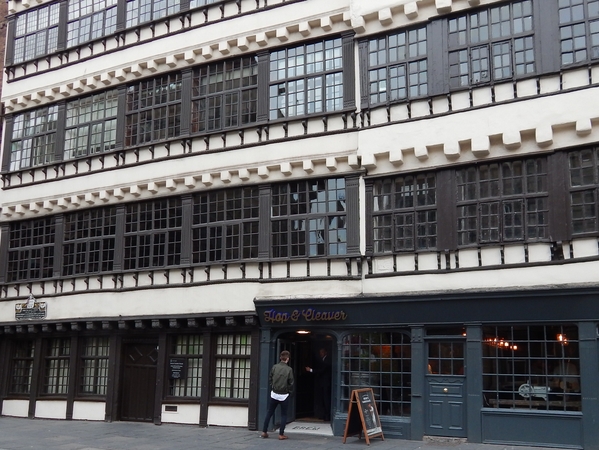 If the pie and mash on offer in the Red House made me nostalgic for my East End upbringing, the feeling was underscored when, in the company of Tony Brookes, founder of the Head of Steam pub group, I made the short journey across the Tyne to Gateshead to the Central. This was the first Head of Steam Brookes opened in 1994: he has recently sold the group to Camerons of Hartlepool. After 35 years running off-licences and pubs, he needs a well-earned rest.
The Central is a wedge-shaped, listed building close to the Tyne with the main bar decked out with paintings of the age of steam by Arthur E Gills. Gills lives locally but came from West Ham and, if you look carefully, every one of his paintings includes the cross-hammered crest of the football club he still supports from afar. "Come on you Irons!" I muttered – but very quietly.
The Central is a traditional boozer with cask ales from the North-east, a snug, a large games room where live music is played and a first-floor bar that's being turned into a specialist whisky-tasting room.
It's in sharp contrast to another new bar in Newcastle called Bierex Smoke & Tap House on Pilgrim Street. Smoked food is clearly all the rage on Tyneside and, again, special ovens are used to deliver the right smoky notes to the food. The main bar is vast and dog-legged, with parquet flooring, wooden seats and benches. All the beers, both cask and keg, come from taps set into large serving dispensers behind the bar – there are no bar-top founts.
Bierex serves an astonishing range of 31 beers. They come from far and wide and include Camden Town, Beavertown, Kernel and Weird Beard in London, Fyne Ales from Scotland and Cullercoats from Tyneside. I sampled a Dark Matter, 4.5%, from Atomic of Rubgy with smoky malt, bitter hops and a hint of chocolate, and Jakehead IPA, a powerful 6.3%, bursting with passion fruit, brewed by Wylam close to Hadrian's Wall.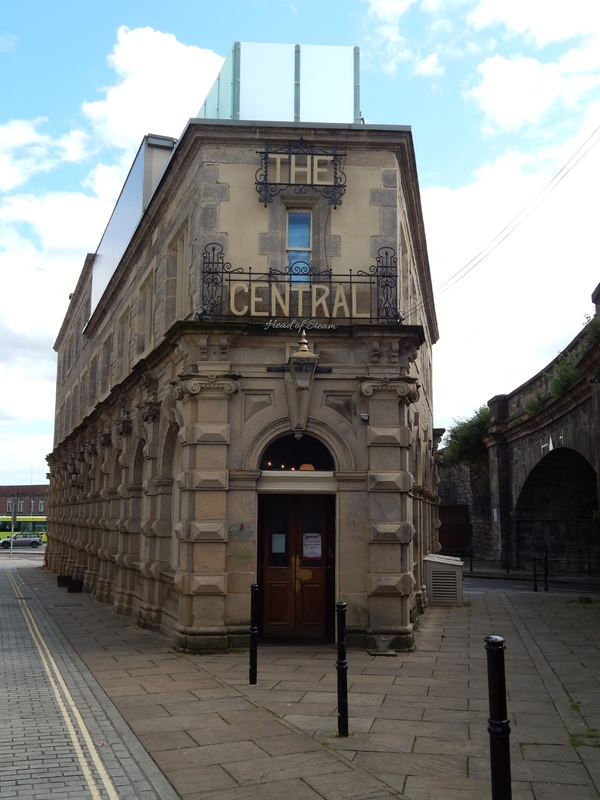 If Wylam gets planning permission, it hopes to move to central Newcastle next year with a 30-barrel plant. If it succeeds, it will join a clutch of breweries in the city. In a whirlwind two days, as well as packing in several pubs, I visited Tyne Bank, owned by Julia Austin, that's been brewing for 11 years using kit obtained from Hadrian Border Brewery, and Three Kings in North Shields, run by Ewan McCann (bottom picture), three years old and already planning to upgrade from 2½ barrels to 10.
My most amazing visit was to Northern Alchemy, a brewery next to the splendidly traditional Cumberland Arms in Byker, with beers from Wylam among others and fine views over the Ouseburn Valley. The brewery is in a former shipping container and has just room for a 1.6 barrel plant and brothers-in-law Carl Kennedy and Andy Aitchinson (top picture).
From this cramped space they manage to crank out in cask, bottle and keg such oddball and tasty beers as Oatmeal Pale with lemon zest and coffee, and Baltic, a sour beer with passion fruit and pineapple, as well as an IPA and a Pilsner.
It's this verve and commitment from brewers and pub owners that's making good beer the talk of the Toon.
*Print version: Publican's Morning Advertiser, 29 July 2015.