Feature
More 'live beers' planned in Burton
Added: Thursday, February 6th 2014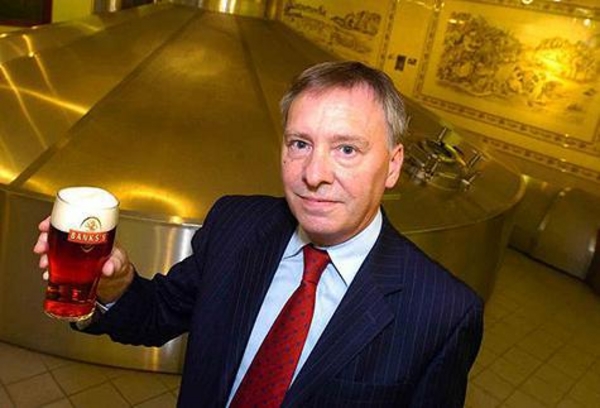 Marston's is reviewing its range of bottled beers to see which brands can be turned into bottle-conditioned versions, according to Director of Brewing Richard Westwood. The review is the result of the group's £7 million new bottling line, now in operation in Burton-on-Trent.
The group has already returned Brakspear Triple to bottle-conditioned format and is now asking breweries within the group – Banks's, Brakspear, Jennings, Ringwood and Wychwood – to say which other beers could be converted. Richard Westwood said Marston's Old Empire is high on the agenda.
Beers on the new production line are filtered before being bottled and labelled. In the case of bottle-conditioned beers, fresh yeast is injected during the bottling process. The beers are then quarantined at the brewery to allow secondary fermentation to start before being released to the trade.
Old Empire (5.7%) was launched by Marston's in 2003 and – surprisingly for a brewery based in Burton and founded in 1834 – was the first India Pale Ale it had produced. Other breweries that formed Marston, Thompson & Evershed in 1905 had brewed IPAs but Old Empire was the first of the breed for the dominant partner.
The beer is brewed with pale malt only and is hopped with English Fuggles and Goldings and American Cascade: the hops create 35 units of bitterness. Sales of the bottled version outsell the cask beer 2:1 and Richard thinks it will have big potential in export markets. He said all bottle-conditioned beers will go into amber bottles. Old Empire is currently in plain glass and he is determined to stop beers becoming "light struck", which creates an unpleasant cardboard off-flavour.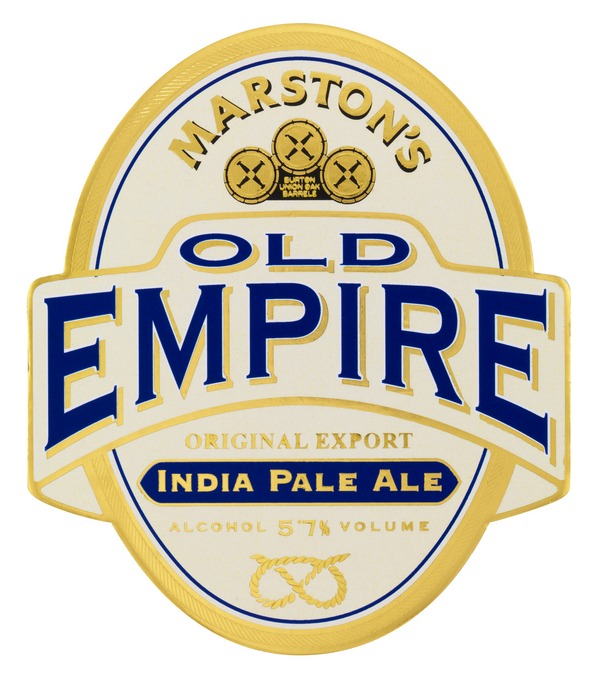 Old Empire has the usual Burton sulphury nose thanks to the sulphate-rich waters of the Trent Valley. Floral hops, succulent malt, vanilla and light citrus fruit soon break through on the nose, followed by juicy malt, hops resins and tart fruit in the mouth. The long finish is packed with biscuit malt, spicy hops and lemon fruit.
Richard Westwood believes that stronger beers are most suitable for bottle-conditioning as a result of the profound changes that take place as beers age. Brewers' yeast is a robust organism but it's susceptible to stress during ageing and fermentation. Richard explained that autolysis eventually takes place, which means the yeast cells break open and create new fruity esters, ethanol and glycol. In the case of bottle-conditioned beers, complex sugars remaining in the beer are changed by enzymes into simpler sugars, with the result that further fermentation takes place. Autolysis in wine can lead to acceptable changes in aroma and flavour, such as the famous toast characteristic found in vintage Champagnes. Similar notes of toast and hazelnuts, plus rich fruits such as sultanas and raisins, can be found in strong bottle-conditioned beers as a result of autolysis: regular drinkers of Fuller's Vintage Ales will be aware of the fascinating changes and complexity of these beers when they are aged for up to a decade.
A second beer that Richard and his team are considering for a switch to bottle conditioning in Owd Rodger. The legendary strong ale was first brewed in 1906 and while it's often called a barley wine it's a fine example of a Burton Ale, the strong brown beers that had made the town famous before the advent of IPA.
Owd Rodger is rarely found on draught these days but a filtered bottled version continues to be available. Nobody knows who Owd [old] Rodger was. He's shown on labels as a bucolic character with a hat, long clay pipe, cravat and a glass of ale. He was not, as some think, a Marston's brewery worker. It was rare in the early 20th century to give beers such a distinctive brand name: most draught beers were known simply by their cask marks, such as Marston's P, PX, PXX and PXXX. P was later to blossom in to the brewery's best known brand, Pedigree Bitter, or Pedigree Pale Ale as it was first correctly named.
Owd Rodger is 7.6% and is brewed with pale Cassata malt, crystal malt, glucose and caramel. The complex hop regime is made up of Bobek, Fuggles, Goldings, Pilgrim, Progress and Sovereign. The beer has toasted grain, peppery hops and coffee notes on the aroma, followed by a bittersweet palate and finish with rich dark grain, sultana and raisin fruit, coffee and gentle spicy hops.
Richard Westwood said Jenning's Sneck Lifter is a further beer being considered for bottle conditioning. The new bottling line in Burton may become an Aladdin's cave.