Feature
Alastair Hook leads the great beer revival in London ...and is fast running out of space
Added: Saturday, May 25th 2013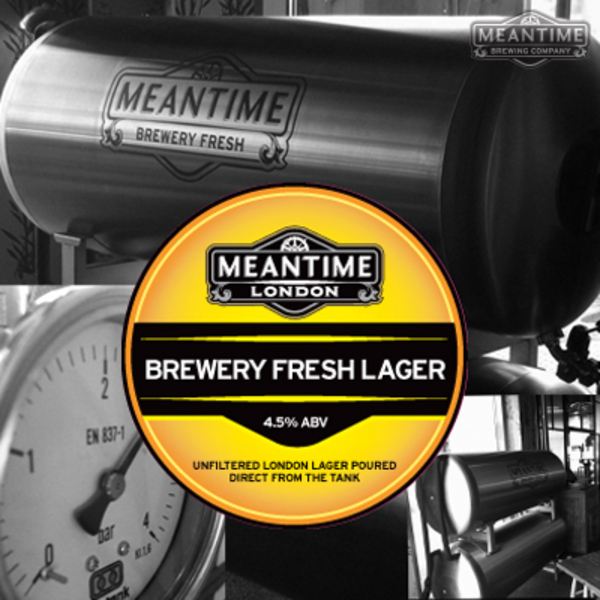 Meantime is big and getting bigger. Alastair Hook, brewmaster and founder of the Greenwich brewery in South London, has to pinch himself to credit the scale of the success he has achieved since he launched the company in 2000.
It started as a small lock-up on an industrial estate opposite Charlton Athletic's ground – a handy base as Alastair is a passionate supporter of the football club. Meantime outgrew the site and moved to a larger plant a few miles away in Greenwich, where London mayor Boris Johnson ritually pulled the first pint.
Johnson was right to do so, for Meantime is a big business, selling beer in large quantities and attracting 10,000 visitors a year who tour the site and enjoy a glass or two.
The brewery has a second micro plant in Christopher Wren's magnificent Old Naval College, a Unesco World Heritage Site. Here Alastair and his team produce small-run specialist beers, recreating both old and new styles. They include a porter that was brewed for sick sailors who recuperated in the hospital wing of the college in the 18th century. Other beers are aged in whisky and wine casks.
The walls are decorated with an illustrated history of brewing in London while the spacious restaurant serves top-quality food and stages regular monthly beer-and-food evenings.
Back at the main brewery, Alastair Hook leads the way through halls packed with mash kettles, fermenters and conditioning tanks designed by the top German manufacturer of brewing equipment, Moeschle. There are 78 vessels in total. The brewery cost £7 million, raised from a small group of investors who share Alastair's passion for good beer.
The brewery is producing 50,000 hectolitres or 32,000 barrels a year. It has a capacity of 120,000 hectos so there's plenty of slack but as the business is growing at the astonishing rate of 60% a year Alastair says he will run out of space in three years' time.
Brewers, lab technicians, delivery drivers, chefs, waiting staff and tourist guides add up to 100. Alastair says he was "quietly going bonkers" running both the brewery and looking after sales. To the astonishment of the industry, he recruited Nick Miller from Miller Brands to be Meantime's chief executive and mastermind sales.
Top people from SABMiller's UK subsidiary don't come cheap and the arrival of Nick Miller announced that Meantime would continue to grow at a breathless pace.
But even Alastair and Nick were looking shell-shocked at the success of their latest venture. They have created a new system called "brewery fresh beer", unfiltered and unpasteurised, which is served from a horizontal tank visible to drinkers in pubs and other outlets (pictured above). A bag of compressed air pushes the beer to the bar.
The system has been trialled in several of Young's London pubs and will be rolled out in other outlets. At the moment, only Meantime's London Lager is served in this way but other beers, including ale, will be used.
Alastair says "brewery fresh" was put on the bar of the National Theatre and 1,000 litres went in just 24 hours. "Imagine," he said, "all those luvvies drinking my beer!"
He learnt the brewing skills at both Heriot-Watt University in Edinburgh and the world-renowned Munich Technical University in Germany. What he doesn't know about brewing can be written on the back of a torn coaster. His lagers are properly aged for up to 120 days while his ales are also made with due reverence: his London Pale Ale, for example, takes a month to brew and condition.
"Beer needs time," he says. It also needs care and Alastair and his brewing staff constantly monitor temperatures and oxygen levels to ensure beers are created with fresh flavour, free from the stale taint of oxidation.
He wants fresh beer so hop flavour and character can be fully expressed. There are 60 varieties of hops in the brewery, sourced from all parts of the world. They are generously used in the 50 different beers that will be produced this year. The main regular beers, which account for 80% of production, are London Lager, Pilsner, London Pale Ale and Yakima Red.
Beers in the pipeline include a Friesian lager based on the Jever and Flensburger style in the far north of Germany. It will be extremely hoppy and bitter with 53 units of bitterness. He also plans an Imperial Pilsner, a 4.1% Stout and what he calls a Californian-Belgian hybrid, "as perfumy as a sweet shop but with a dry, bitter finish and 65 units of bitterness."
The one type of beer he doesn't make is cask ale. His beers come under the heading of the new buzz word "craft". He doesn't have an issue with CAMRA, the Campaign for Real Ale, and loves cask beer. He is full of praise for the work the campaign has done to save and foster real ale but he has carved out a different route to market.
"Cask is something special," he says and he doesn't rule out producing it in the future. He also wants to turn London into a major brewing city again.
"It was once the capital of brewing," he says, "but the focus on pubs rather than technology held London back. Britain lost its way. The Germans knew how to keep beer well through temperature and ageing. They took brewing technology from the UK and improved it by developing single cell yeast cultures. But now the Germans are no longer innovating."
He admires the way American brewers have taken beer forward. "They've invested in beer and looked and learnt from the wine makers. They make brewery-conditioned beers of the highest quality."
Meantime beers are on sale predominantly in London and the south-east. As well as top-end pubs, they are also served in hotels and restaurants.
Alastair Hook's one major disagreement with CAMRA is its determination to keep down beer prices. If you have to pay £4.50 for a pint of Meantime London Pale Ale, he is unapologetic.
"People should pay for nice things," he says.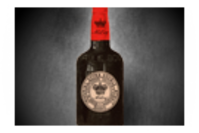 A beer-and-food matching dinner at the Old Brewery in May was given the theme of London – Beer Capital. Each dish was matched by a beer style that had made the capital famous. Diners enjoyed Might Oak Oscar Wilde and Old Brewery Brown ale when they arrived and were then given Meantime London Porter with Rockefeller Oysters with rye bread.
This was followed by salt beef braised in Meantime London Porter with beetroot horseradish and a main course of battered fillet of turbot, crispy potatoes and pea puree with Meantime India Pale Ale. Vegetarian options were available.
The dessert was raspberry wheat beer jelly with summer fruits and wheat beer sorbet matched with Meantime Raspberry Wheat. There was great interest shown in the beer served with British and continental cheese: Courage Imperial Russian Stou (pictured)t.
The 10% beer was first brewed at Thrale's brewery in Southwark, which became Barclay Perkins. Large quantities of strong stout were exported to Russia and the Baltic and the brewery was granted an imperial warrant by Catherine the Great of Russia. In the 1950s, when Barclay Perkins merged with its near neighbour, Courage, the beer was rebranded as Courage.
Now the Courage brands have been acquired by Wells & Young's in Bedford, who have added Imperial Russian Stout to Courage Best and Directors Bitter.