Guest Column
Come to Milan: City of Beer!
Added: Sunday, August 23rd 2015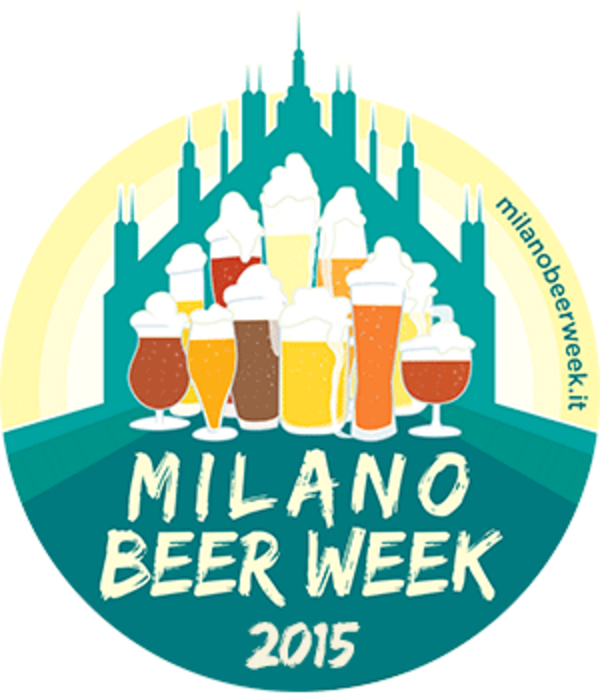 by Maurizio Maestrelli
In 2011 I was invited to Philadelphia to visit the city and get involved in Philly Beer Week. It was a wonderful opportunity to admire the city centre with its City Hall, have a look at the grave of Benjamin Franklin, listen to the Liberty Bell and climb the famous Rocky Balboa stairs.
But most of all those days gave me the idea of what a Beer Week should be. I was moved from a true, raw craft beer bar to the elegant Four Seasons Hotel. I had a couple of pints in a local brewery and made a walking tour with normal tourists and a guide that gave me quite a deep lesson in American history and with whom I shared a few beers in pubs connected to the Beer Week.
It was brilliant for many reasons. First of all, it was a demonstration that good beers can be drunk by everybody and everywhere. There's no limit of age, money income, sex or political opinions to have a good beer because for everybody there's the right place and the right atmosphere.
And the Beer Week was giving value to local pubs and venues that support every day, all year round, good beers. And this is so important for the beer market.
I was really smitten by the Philly Beer Week but it took me three years to develop the idea that something similar could be organised in Milan, the city where I live. I earn a living writing not organising events, but often, waking up in the middle of the night, I found myself thinking about a Milano Beer Week.
So in July 2014 I spoke to some friends of mine, great publicans that work in Milan, sharing their passion for beers, trying to spread the beer culture and the knowledge of the many beer producers that Italy, but also Europe and the U.S. have in common. To my surprise, they immediately accepted  my idea and so, the third week of September 2014, Milan had its first Beer Week. The city famous for several fashion weeks and at least one design week celebrated the quality and the variety in beers in 18 different locations. From the first brewpub in town, Lambrate, to the international targeted hotel Hilton: you'll find all the different spots on our website, www.milanobeerweek.it, where now we are introducing the second festival, from 21t to 27 September.
The first Milan Beer Week was a great success and we feel that the road is right even if there's a lot to improve. In Milan you can obviously drink lots of great Italian craft beers, but you can also enjoy ales from United Kingdom such as Brewdog, Thornbridge, Moor, Beavertown, beers from the U.S. such as Brooklyn, Sierra Nevada, Speakeasy, Abita and Rogue, from Belgium Cantillon, Drie Fonteinen, Lupulus and beers from Denmark, Sweden, Germany and the Czech Republic.
There are plenty of beers in Milan, plenty of aromas and flavours, plenty of nice places where you can drink them. Milan Beer Week wants to let the people of the city approach these beautiful beers attending at the same time special events such as tastings, tap takeover, meet the brewer, food matched with beers but also live music, books presentations and everything that can be enjoyed through a glass of beer.
The people of Milan but also from everywhere in Italy and abroad. And that's why we will be pleased to welcome you in the city of Expo2015, the Dome, Da Vinci's Last Supper and, last but not least, the Milan Beer Week.
Keep on drinking good beer!