Guest Column
Time for brewers to kill sexist images
Added: Wednesday, April 15th 2015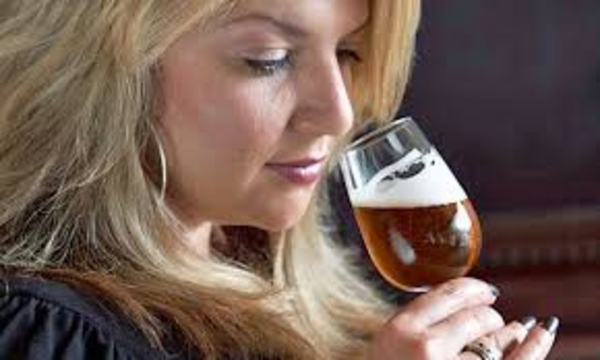 By Melissa Cole

Don't know if you've seen the recent British Transport Police video about sexual harassment on the tube in London but it's a real eye-opener.
That the issue has got to the point where the BTP is having to urge women to come forward when they've been groped on the Tube, you know it's serious.
Now some of you might be thinking, what's that got to do with sexist pump clips or "sexy ladies" selling a brewery's wares at beer festivals and trade shows or fellow festival goers behaving in an offensive manner?
Simple answer? If issues and behaviour aren't challenged it creates a permissive environment for people to behave in a way that harasses others.
A great example of this comes from a Tweet I received from a female member of the beer industry who said: "Love being asked if I'm a floor model at beer fests and having drunk men explain the beers I'm pouring to me."
Seems a pretty simple solution to me, if we didn't have floor models women in the beer industry would be taken seriously.
And I've lost count of the amount of women who work in pubs telling me stories of being harassed because of a beer name and I've experienced it myself.
When you have names on beers like Bountiful, Dizzy Blonde or Top Totty, do you have any idea of the amount of times a night the average women working behind the bar will get a comment like: "I'll have a pint of your beer please love" as they point to the pump clip?
Or how many equally 'hilarious' missives like: "Did you pose for that?" or "why can't you wear that to work?" you'll hear?
And on, and on, and on.
You may think initially 'well, it's only a joke' but do you have any idea how wearing and demeaning it becomes when it's not just once, it's 20 times in the life of just that one barrel of beer?
So the CAMRA annual conference this weekend won't debate the issue -- a motion has been rejected on the grounds it's already campaign policy -- but that won't do anything to further challenge the insidious sexism that still pervades our beer community (and society as a whole).  I'd like to call on everyone at the root and branch level of CAMRA to take the fight on.
If you order beer for a pub or a festival, or even as a consumer, please avoid this kind of imagery. The only way that some of these breweries will change is through suffering commercially. It's a controversial suggestion but given that one senior brewery guy saying to me at a recent event: "You might not like them, but they sell" if you've got a better idea on solving sexist branding I'd love to hear it.
If you organise a festival, please also vet your food and T-shirt suppliers for offensive offerings.
And if you go to these festivals and see any form of offensive behaviour, don't just complain to your friends or take to social media to rant about it, report it to the organisers immediately.
And if you are someone who has made these "jokes" in the past, I beg of you, think again.
We can only change the world if we change ourselves and that, I feel, is what CAMRA's National Executive has missed entirely.
Melissa Cole - Beer writer, sommALEier & Certified Cicerone®