Feature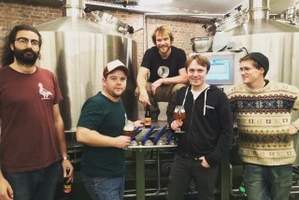 Belgian beer is no longer living in the past. Plans are under way to convert the Bourse -- the Stock Exchange -- in Brussels into the Belgian Beer Palace that will offer visitors interactive displays about the country's vast range of beer. And nearby the Brussels Beer Project says "leave the abbey" and is brewing new styles in collaboration with brewers in other European countries: including Anspach & Hobday (pictured) from London
Added: Thursday, December 1st 2016
Review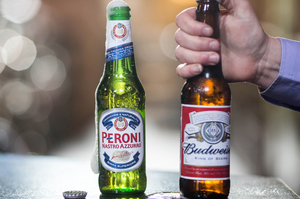 Two German economists track the frightening rise of Mega Brewer AB InBev, which following its takeover of SABMiller now controls 30% of world beer production. The authors describe the ruthless manner in which the global giant slashes costs by closing breweries and axeing jobs and brands. and it is now turning its attention to the craft beer sector...
Added: Saturday, November 26th 2016
News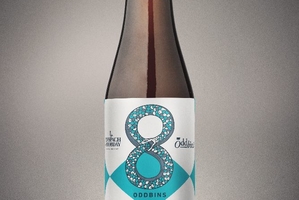 Oddbins No 8, the latest in the group's house beers, has a Belgian touch, brewed with a yeast strain that originated in the Trappist Orval monastery. Oak Smoked Blonde is brewed by Anspach & Hobday in Bermondsey, London, and uses smoked wheat along with barley malt.
Added: Tuesday, November 22nd 2016
News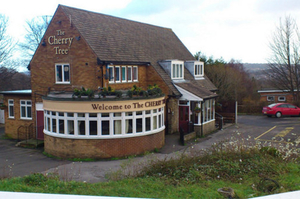 Sheffield pubgoers plan to stall an attempt by Enterprise Inns to sell the Cherry Tree pub to the Co-op, which will turn it into a retail outlet. Residents, backed by the local branch of CAMRA, plan to apply for Asset of Community Value status for the pub, which if granted will give them six months to find an alternative buyer.
Added: Monday, November 21st 2016
News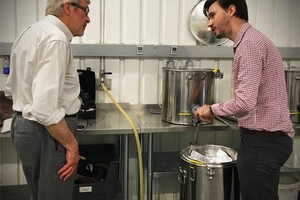 Beer aficionados will have the opportunity to taste a special IPA at UBREW on 24 November, the result of a collaboration between the community brewer and Roger Protz. The beer is based on Bass recipes from the 19th century and is a new version of an IPA launched at the White Horse, Parson's Green, in 1993 that helped kick-start the IPA revival. Pictured are Protz (left) and brewer Stu Sewell
Added: Monday, November 14th 2016
Pioneering Burton brewers Bruce Wilkinson and Geoff Mumford are calling it a…
Community brewery UBREW in south London, where home-brewers can design and make…
Tim Hampson's 101 Beer Days Out is a treat for beer and…