Katie Wiles
Trappist monks are brewing beer -- but this is not Belgium but a remote, rural area of Massachusetts in the United States. Inspired by the European tradition and working closely with their brothers in Belgium, Father Isaac leads a team that is making beers that are unique to America and dedicated to the upkeep of their abbey.
Added: Tuesday, January 16th 2018
Feature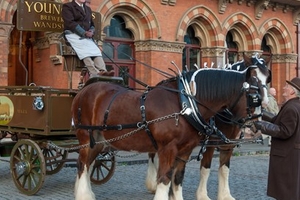 St Pancras Station in London is celebrating its 150th anniversary in 2018 -- and beer will be the centrepiece of events. The station was built to bring beer from Burton-on-Trent to London and St Pancras helped revolutionise brewing, acquainting Londoners with pale ale for the first time. Events at the station will include a beer festival in October and a special IPA has been brewed by Lost Rivers, with the first batch delivered by a Young's dray
Added: Sunday, January 14th 2018
Feature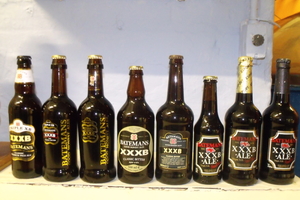 8 January 2018 was a double celebration. Bateman's award-winning strong bitter XXXB chalked up 40 years since it was first brewed and four generations of brewers were in attendance as two beer lovers, Michael and Hannah Borill from Lincoln, helped mash in and boil malt and hops for a batch restored to its original strength of 4.8 per cent
Added: Wednesday, January 10th 2018
Feature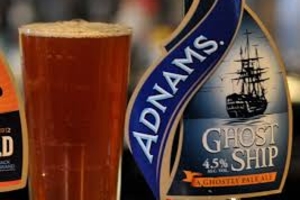 The beer world has moved on from the likes of Mild and Bitter. Craft brewers are endlessly seeking out new and sometimes extreme flavours in beer. Some writers question whether adding fruit to beer is a step too far but there's no doubt that wood ageing has brought new dimensions to the pleasures of drinking. And Adnams' Ghost Ship, with its rich hop character, is now the brewery's top-selling beer
Added: Friday, January 5th 2018
News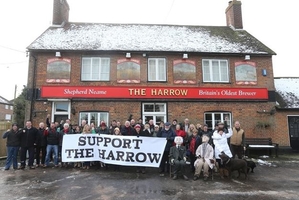 A Kent pub has been given CAMRA's Pub Saving Award following a spirited campaign by locals to save it. The Harrow in Stockbury was closed by brewer Shepherd Neame but the community came together to raise the funds to buy and re-open it in 2017. It's now the hub of the community, offering not only good beer but book swaps and an internet cafe.
Added: Thursday, December 28th 2017
Gale's Prize Old Ale, aged in wood, looked to have died when…
With Christmas and New Year fast approaching, a small group of beer…
If you love good beer and historic inns, two books make ideal…