Feature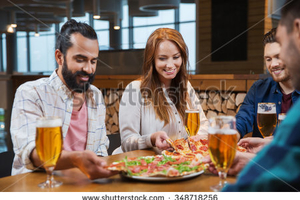 Restaurants will attract more customers if they serve beer with food, according to the Society of Independent Brewers that speaks for Britain's independent producers. SIBA says one in three people would visit restaurants more often if they served good beer. The organisation is seeking meetings with top restaurateurs to discuss the vast range of beer styles now available in Britain.
Added: Wednesday, April 20th 2016
News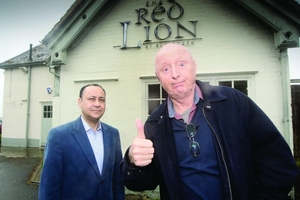 Comedian Jasper Carrott is so outraged by Enterprise Inns' decision to terminate Ayman Zahran's lease at the Red Lion in Claverdon that he has threatened to join a picket line outside the Warwickshire pub and bring his showbiz friends with him. In 2015 Enterprise agreeed to extend Mr Zahran's lease but is now terminating it. A local petition has gained close to 2,000 signatures. Jasper Carrott is pictured outside the pub with Mr Zahran.
Added: Saturday, April 16th 2016
News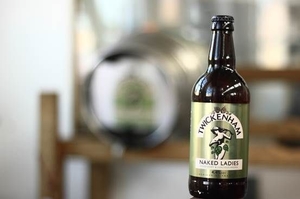 Naked Ladies, a golden ale brewed by Twickenham Brewery in London, has seen off stiff competition to win a listing in all Majestic Wine stores for its Naked Ladies. The beer was inspired by statues of water nymphs in a local park. The brewery, founded in 2004, was the first new brewery in the area since the 1920s
Added: Wednesday, April 13th 2016
News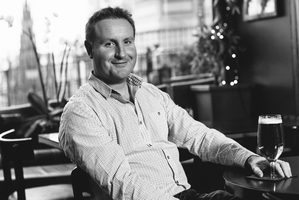 Innis & Gunn, pacesetter in the oak-aged beer sector in Scotland, has bought Inveralmond Brewery in Perth as a result of a £3.1 million crowdfunding scheme. The takeover means I&G's founder Dougal Sharp (pictured) can develop an existing site rather than building a new brewery.
Added: Thursday, April 7th 2016
News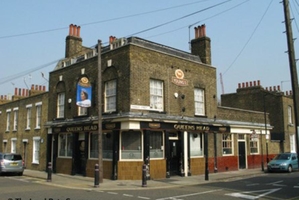 A local community in Limehouse, East London, is battling to save the Queens Head pub from closure. The Young's pub is thought to be the model for the Queen Vic in Eastenders and was famously visited by the Queen Mother, who was photographed drinking a pint of Young's Special. The pub has been listed as an Asset of Community Value
Added: Wednesday, April 6th 2016
David Bruce, famous for his Firkin brewpubs and now chairman of West…
Thornbridge, one of Britain's most successful small independent breweries -- famous for…
Burton-based Ian Webster has written a fascinating history of Allsopp's and Ind…