News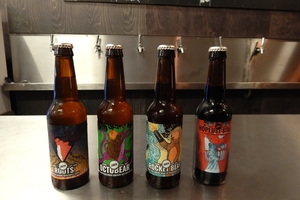 Community brewery UBREW in south London, where home-brewers can design and make their own beers, is now launching its own range of commercial beer with a five-barrel kit. UBREW opened with crowd funding backing in 2015, the brainchild of keen home-brewers Matt Denham and Wilf Horsfall. Their first beers are in bottle format but may be followed by cans and draught.
Added: Thursday, October 27th 2016
News
National brewer Marston's has invested in Hayle Farm in Kent to expand production of Sovereign hops. Hops have been grown at the farm for some 400 years and land used to graze sheep has been cleared to grow 30 rows of new hops. Sovereign is used in a number of Marston's beers as a bittering hop and will also be used for trial brews
Added: Monday, October 24th 2016
Feature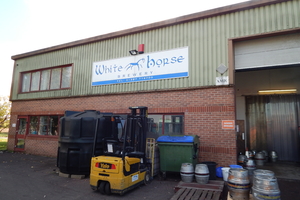 Audit Ale was once consumed in vast quantities at college feasts in Oxford and Cambridge to mark the annual settlement of rents from college land and farms. The style has been revived by Lacons and Westerham breweries and now Titanic and White Horse breweries have collaborated to brew a version of Audit ale that will be aged until next April
Added: Tuesday, October 18th 2016
News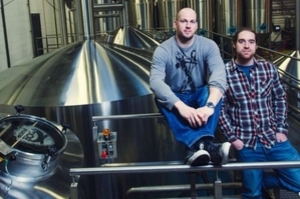 Pictured are BrewDog founders James Watt and Martin Dickie, both now known as Elvis. They changed their first names when the Elvis Presley Estate in the U.S. threatened legal action when BrewDog launched a beer called Elvis Juice, an IPA infused with oranges and grapefruit. BrewDog is building a brewery in the U.S. and the two new Elvises are keen to make their mark there with Elvis Juice.
Added: Friday, October 7th 2016
Achouffe brewery in the Belgian Ardennes has come a long way from…
Nicholsons 80 pubs are staging Beer Showcase until mid-October, with 139 beers…
Tim Hampson's 101 Beer Days Out is a treat for beer and…