Beer News

News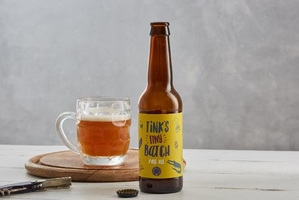 The National Theatre's production of Peter Pan for the holiday period will be boosted by a special beer, Tink's Tiny Batch, that will be available in The Understudy pub on the South Bank and the theatre's bars and restaurants. The beer is brewed by Hammerton's in Islington and is based on its N1 American-style pale ale with the addition of Citra hops.
Added: Tuesday, December 20th 2016
Feature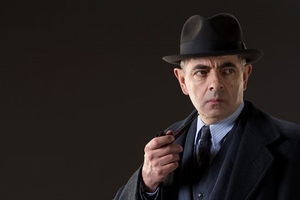 Maigret returns to TV on Christmas day and two more films are planned with Rowan Atkinson playing the famous French detective. Penguin Books is relaunching the whole Maigret series of novels and his creator Georges Simenon, in an interview with the Toronto Star in 1953, explained why a Parisian policeman preferred beer to wine
Added: Monday, December 19th 2016
News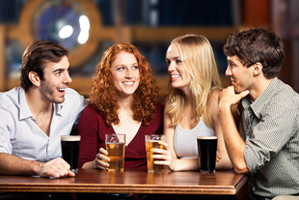 After many months of consulting its 183,000 members, CAMRA's revitalisation team has recommended a softening of the campaign's attitude to modern "craft keg" beers, which should be made available at beer festivals. The proposals, which will be discussed at annual meetings in 2017 and 2018, also call for greater support for tradtional cider and places community pubs at the heart of the campaign's work.
Added: Thursday, December 15th 2016
News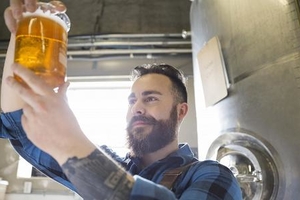 There are now more than 5,000 craft breweries in the United States and their sales go on booming -- up 8% over the past year. IPA now accounts for 25% of craft beer sales -- but golden ales, Pilsners and pale lagers were up 33%. Exports are worth $116m. This growth is against a background of the rise of AB InBev, the world's global brewer, which is two and half times the size of the total US beer market.
Added: Tuesday, December 6th 2016
Feature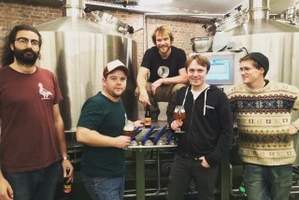 Belgian beer is no longer living in the past. Plans are under way to convert the Bourse -- the Stock Exchange -- in Brussels into the Belgian Beer Palace that will offer visitors interactive displays about the country's vast range of beer. And nearby the Brussels Beer Project says "leave the abbey" and is brewing new styles in collaboration with brewers in other European countries: including Anspach & Hobday (pictured) from London
Added: Thursday, December 1st 2016
News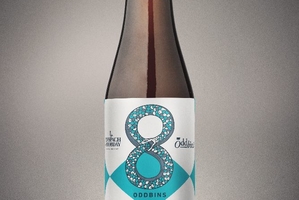 Oddbins No 8, the latest in the group's house beers, has a Belgian touch, brewed with a yeast strain that originated in the Trappist Orval monastery. Oak Smoked Blonde is brewed by Anspach & Hobday in Bermondsey, London, and uses smoked wheat along with barley malt.
Added: Tuesday, November 22nd 2016
News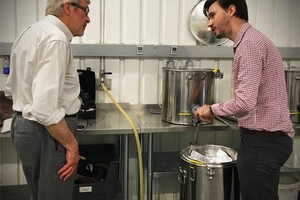 Beer aficionados will have the opportunity to taste a special IPA at UBREW on 24 November, the result of a collaboration between the community brewer and Roger Protz. The beer is based on Bass recipes from the 19th century and is a new version of an IPA launched at the White Horse, Parson's Green, in 1993 that helped kick-start the IPA revival. Pictured are Protz (left) and brewer Stu Sewell
Added: Monday, November 14th 2016