Feature
Beer: flavour is top of the agenda
Added: Friday, January 5th 2018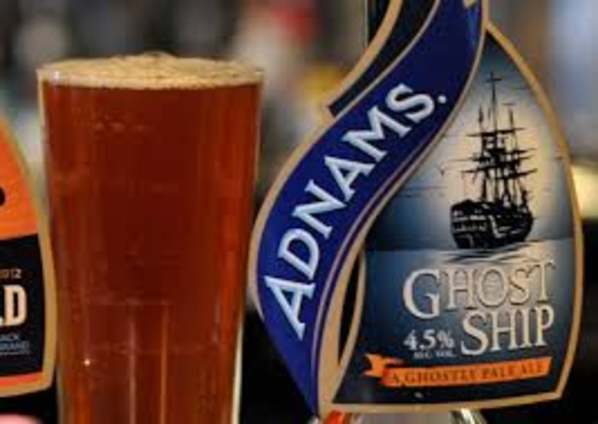 Beer used to be so simple: an alcoholic beverage made from grain, hops, water and yeast. Not anymore. I've received a review copy of an American book aimed at home brewers called Project Extreme Brewing.
It's written by Jason and Todd Alstrom, publishers of the Beer Advocate website, and Sam Calagione of Dogfish Head Craft Brewery. The three believe passionately in pushing the boundaries of brewing. The Alstrom brothers organise regular "extreme beer" festivals in the US while Calagione produces beers as strong as 18 per cent and with some with way-out ingredients.
One of the Dogfish Head recipes included in the book is Puddin' Wine, described as an English barley wine. I somehow doubt that any true barley wine from these shores included sultanas, cherries, blackcurrants, plum juice, raisin juice and all-spice.
Other recipes include the likes of juniper berries, peppercorns, coriander and angelica root.
I shan't attempt to recreate the beers myself as my occasional attempts at home brewing produce something that tastes like a Horlicks-flavoured cow pat.
Some writers disapprove of the way in which many beers today include exotic ingredients. In the third edition of their excellent Pocket Beer Book, Stephen Beaumont and Tim Webb make some caustic comments about Fruit IPAs. As so many modern interpretations of IPA use American hops bursting with citrus flavours it may seem bizarre to add the actual juice of grapefruit and orange to the mix.
And yet...a couple of years ago, in that splendid ale house, the Plasterers Arms in Norwich, I was handed a taster of Beavertown's Bloody 'Ell Blood Orange IPA. It was so superb that it sent me scurrying to North London to meet founder and brewer Logan Plant, who explained he adds 18 tons of Sicilian blood oranges to the brew along with Amarillo, Citra, Magnum and Simcoe hops. It's 7.2 per cent heaven.
In the end, it's all in the taste. Many of you will already be gearing up to remind me that some versions of Belgian lambic called kriek and framboise are brewed with the addition of cherries and raspberries. And it's a brave beer lover who criticises Belgian beer.
Good beer is all about flavour these days. One of my favourite newish beers is Adnams' Ghost Ship from the revered Suffolk brewery. Head brewer Fergus Fitzgerald has extracted tongue-tingling aromas and flavours from pale, crystal, cara and rye malts, along with American Citra and Chinook and New Zealand Motueka hops.
It's far from being an extreme beer but it's packed with rich and tempting tangs – and it has been so successful that Ghost Ship is now Adnams biggest-selling beer, overtaking Southwold Bitter, the flagship brand for many decades.
One of the most exciting developments has been the growth of oak-aged beers. It began in a small way with Innis & Gunn in Scotland and Goose Island in Chicago but it's become a world-wide phenomenon. The third-biggest category at the Great American Beer Festival last year was oak-aged.
Depending on the container, these beers offer oak, smoke, vanilla and powerful hints of whisky, Bourbon, cognac and wine, along with the acidic notes that wild yeasts in the wood bring to the beer.
And they don't have to age for years. Tom Jenkinson, head brewer at the Chiltern Brewery near Aylesbury, tells me that every year he puts a batch of his Bodgers barley wine in a Scotch whisky barrel and the take-up of whisky is almost instantaneous.
The dominant strain of wild yeast found in wood is Brettanomyces, which means British Fungus. It's present in the yeast culture Fuller's obtained when they took over Gale's brewery in Hampshire. Gale's was famous for its Prize Old Ale (POA), brewed and stored in wood, and Fuller's made a batch of POA available to the Marble Brewery in Manchester, which has aged it in Barbera, Bourbon, Madeira and Pinot Noir casks.
I'm the lucky recipient of a bottle of each. It's not a bad way to start the New Year.
*First published in What's Brewing, January 2018.