Feature
Celebrate great hop revival this autumn
Added: Monday, September 11th 2017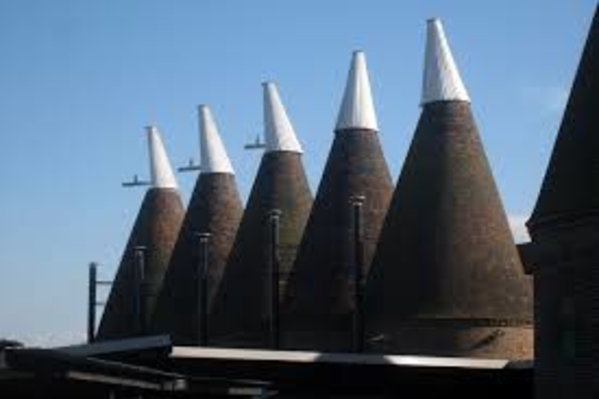 British hops will be in the spotlight this autumn with a series of events to celebrate the amazing plant that gives superb aromas and flavours to beer.
The historic role of hop growing and picking is highlighted in The Hop Project on show at mac exhibition centre in Birmingham (image below), the major arts centre in the Midlands.
The exhibition has been touring the traditional hop-growing areas of Herefordshire and Worcestershire before arriving in Birmingham.  The Hop Project was conceived by General Public – artists Elizabeth Rowe and Chris Poolman – and traces not only the history of growing and picking but the impact on town and country, workers' lives and employment conditions, and the impact of mechanisation in the 20th century.
Mac is at Cannon Hill Park, Queens Ride, close to Edgbaston Cricket Ground. The Hop Project runs until 9 November and admission is free. www.macbirmingham.co.uk/the-hop-project.
Following on from the success of Faversham Hop Weekend at the beginning of September, with large crowds packing the streets and pubs, Green Hop Beer Fortnight returns to Kent this year with events taking place from Friday 22 September to Sunday 8 October. Fifty per cent of the country's hops come from Kent and to mark the county's important role in hop growing most breweries in Kent will be making a special green hop beer during the fortnight.
Unlike conventional hops that are dried, packed into sacks and stored for many months before they are used, green hops go into beer as soon as they are picked at harvest time and have to be used within 12 hours of picking.
The cones that hold the essential oils, resins and tannins that deliver aroma and flavour to beer are full of moisture and they must be dried immediately to prevent them turning mouldy and fit only for composting. The drying process is carried out in traditional oast houses where warm air passes through a bed of freshly-picked hops for up to 12 hours.  Drying has to be carefully monitored: too little drying and the moisture content would be dangerously high; too much and the essential aromatic oils would be lost.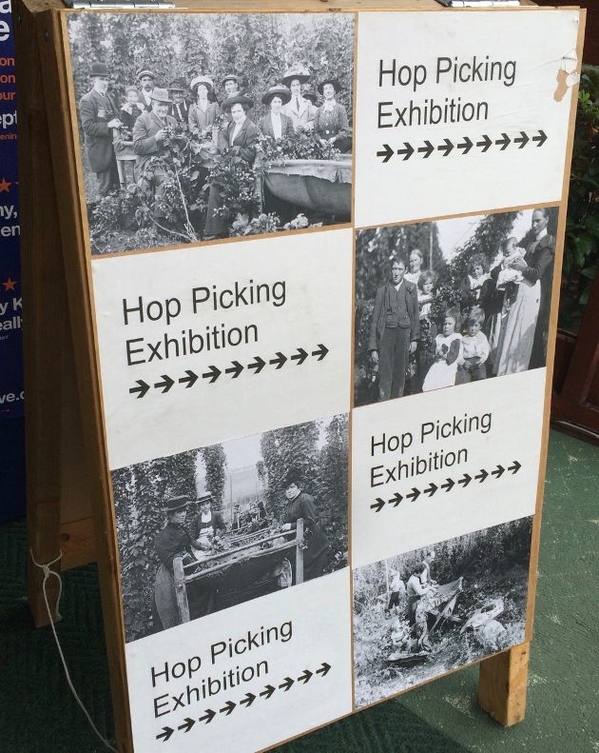 In common with other herbs used in cooking, freshly-picked green hops impart a distinctly different character to beer than those brewed with dried versions.
As well as pubs throughout Kent, green hop beers will be available at several specialist events, including:
Canterbury Green Hop Festival, part of Canterbury Food and Drink Fair, 22-24 September. 30 Kent breweries will be taking part. The fair is held at Dane John Gardens close to Canterbury East train station. Admission is free. www.kentgreenhopbeer.com.
Broadstairs Food and Drink Festival, 29-30 September, Victoria Gardens and seafront promenade. 100 stalls and events including beer and food matching. www.broadstairsfoodfestival.org.uk.
Green Hop Harvest at Westerham Brewery, 5 October. Nine green hop beers will be available in one-third tasting glasses – the beers are included in the ticket price – along with street food. Tours of the brewery will be available. www.westerhambrewery.co.uk.
Old Dairy Brewery three-day tap takeover at Old Fire Station, Tonbridge, 5-7 October. Three green hop cask beers, one green hop keg plus regular Old Dairy brews. https://www/facebook.com/TonbridgeOldFireStation/
Spa Valley Railway CAMRA Beer & Cider Festival and Autumn Diesel Gala 20-22 October. Spa Valley Railway, West Station, Royal Tunbridge Wells. The event is back for its seventh year, supported by West Kent CAMRA with 160+ real ales, green hop beers, key keg and key cask, Belgian beers and 30+ ciders. The main event takes place in the Victorian engine shed at Tunbridge Wells West where beer is available as well as on trains. Trains will visit Groombridge and Eridge stations. www.spavalleybrewery.co.uk. 01892 537715.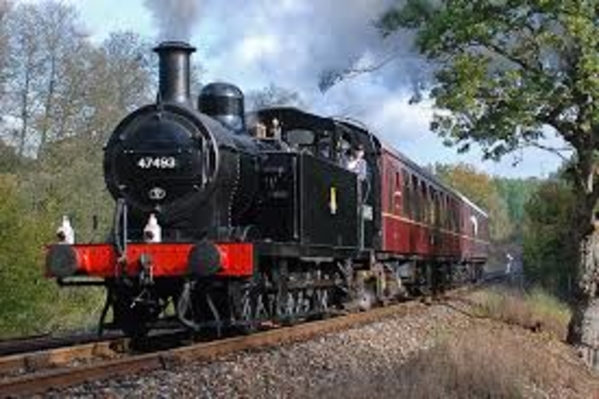 Breweries taking part in Kent Green Hop Festival include:
Angels & Demons, Bexley, Boutilliers, Breakwater, Brew Buddies, Canterbury Ales, Canterbury Brewers & Distillers, Caveman, Four Candles, Gadds' Ramsgate, Goachers, Goody Ales, Hop Fuzz, Isla Vale, Kent, Larkins, Mad Cat, Musket, Nelson, Old Dairy, Pig & Porter, Range Ales, Ripple Steam, Rockin' Robin, Shepherd Neame, Swan on the Green, Tonbridge, Wantsum, Westerham and Whitstable.
*Thanks to Susanna Forbes @drinkbritain.com and mac exhibition for help with images. Below, hop pickers in early 20th century.