Feature
Hail to the ale in major Norwich fest
Added: Wednesday, May 17th 2017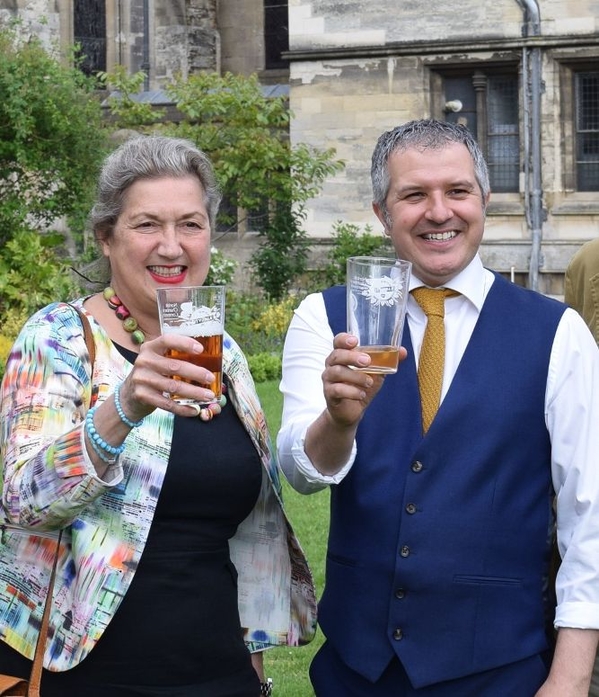 City of Ale is a celebration – not only of good beer but also of the Great British Pub and the finest natural ingredients that go into the drinking person's pint.
Norwich and Norfolk play a vital role in brewing. The county is known as the grain basket of Britain, with the finest malting barley grown in rich, dark soil. Brewers call barley "the soul of beer" and Norfolk barley – the acclaimed Maris Otter variety in particular – is renowned throughout the world for producing the most full-flavoured ales.
Crisps Maltings at Great Ryborough produces Maris Otter using the time-honoured "floor malting" system and sells malt to brewers throughout Britain and abroad: a number of leading craft breweries in the United States use Maris Otter to make authentic pale ales and India Pale Ales.
The key role played by Maris Otter will be stressed in a festival of beers brewed with the grain to be held at the Wig & Pen at St Martin at Palace Plain. Other pubs will stage mini beer festivals and will hold tutored beer tastings conducted by beer writers and brewers.
Norfolk beer will be promoted in pubs throughout the city and the county. The celebration, the result of the initiative of Dawn Leeder and Phil Cutter (above) – one a passionate beer lover, the other a leading publican – has been inspirational. Derby, Sheffield and even London now stage similar events while beer drinkers from all parts of the country flock to Norwich to enjoy the beer and the camaraderie that flows from it.
The simple brilliance of City of Ale is that it's not a static beer festival but a rolling programme of pleasure that involves both pubs and breweries. It has touched a nerve. It has shown that beer and brewing play vital roles in the commerce and industry of the region, and that the best place to enjoy good beer is in the pub.
Beer can be drunk at home but that's often a solitary occupation. The pub offers not just good pints but the opportunity to meet old friends, make new ones, and enjoy lively conversation and good food.
And with around 20 a week closing throughout the country, promoting and boosting our pubs – often the heart-beat of local communities – has never been more important.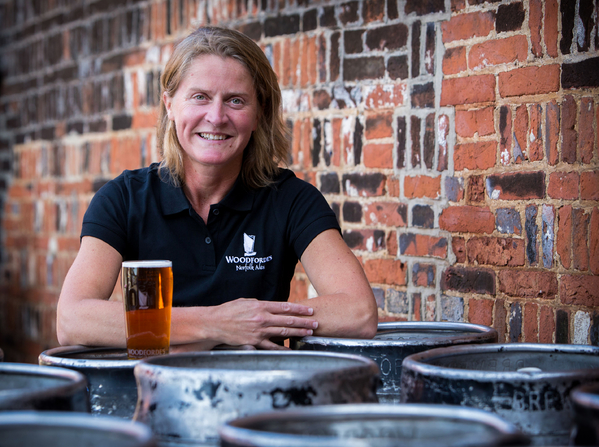 City of Ale is also proof that you can't keep good beer down. If nature abhors a vacuum, it also dislikes a beer desert. That was the description CAMRA, the Campaign for Real Ale, gave Norfolk back in the 1970 and 80s when takeovers, mergers and closures bedevilled the local brewing industry.
Two large London brewers, Watney and Whitbread, descended on the county and went for the jugular. Watney bought and eventually closed all three Norwich breweries, Bullard, Morgans and Steward & Patteson, while Whitbread despatched Lacons in Great Yarmouth. 
They were all substantial breweries, producing popular beers for local people. But the incomers from London were concerned not with meeting a demand for good Norfolk ale but with filling the pubs owned by the local breweries with gassy keg beers and lager. The final insult came when Watney axed Morgans, the last Norwich brewery to go, and created the Norwich Brewing Company, which sold beers in Norfolk pubs brewed not in the county capital but in that well-known citadel of East Anglia, Northampton.
Beer clawed its way back from the abyss. Starting with Woodfordes in Woodbastwick, small, independent breweries emerged, run by people with a passion for beer, unlike the accountants and marketing desperadoes of Watney and Whitbread, interested solely in maximising profits.
Today, remarkably and joyfully, there are 40 breweries active in Norfolk. They have restored beer to the county and brought back much-needed choice. As well as such hardy perennials as mild and bitter, drinkers can now salivate over such beery offerings as golden ale, India Pale Ale, porter, stout, old ale and barley wine.
There are beers aged in whisky and wine casks or made with the addition of herbs, spices and coffee. In Cromer, Martin Warren at Poppyland combs the cliffs and beaches to add flowers and herbs to the amazing beers made in a tiny brewery in a former car repair shop.
The ancient art of the brewster – female brewer – has been restored by Jo Couborough, who has sold her Jo C's brewery at West Barsham to Boudicca, a new brewery that celebrates a historic figure in the history of eastern England, while Belinda Jennings at Woodfordes(above) keeps the brewster's flag flying high. Some of the great names of Norfolk brewing have been restored, with Bullards in Norwich and S&P in Horsford, while the revived Lacons in Great Yarmouth has won several awards for its beers and has brought back a great beer style from the past in Audit Ale, a strong ale once brewed for Cambridge colleges.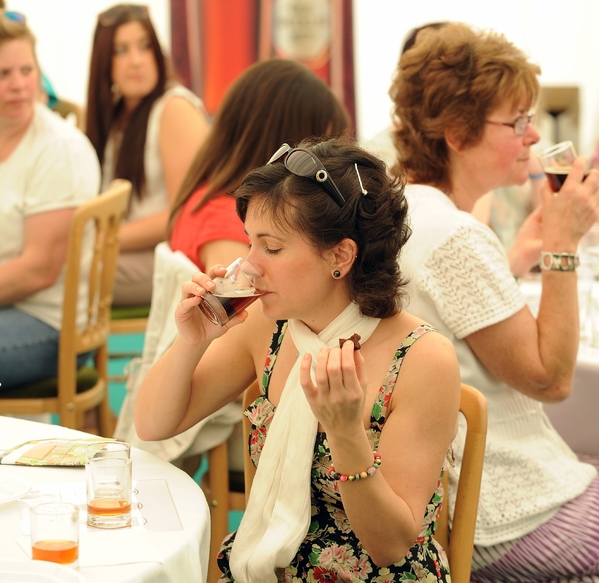 Grain Brewery at Alburgh has been singled out for special praise: its IPA has been listed as one of the Top 10 beers in the current Good Beer Guide.
Brewing has been matched by the verve and commitment of pubs in the region. Colin Keatley at the original Fat Cat in West End Street is a shrine to not just good beer but, with its plethora of old signs, posters and pictures, to the hey-day of Norwich brewing. Phil Cutter at the Murderers has turned the historic pub into a rolling beer festival that spotlights Norfolk beers.
Close to 30 Norwich pubs are listed in the Good Beer Guide, including many fine traditional ale houses and such new entries as Take 5 in Tombland that proves modern bars can also feature a strong range of beers.
So there is much to celebrate in May and June. Go to your local during City of Ale, raise a glass to good beer...and keep on going.
*A shorter version of this article has been published in the Eastern Daily Press.
For the full programme go to: www.cityofale.org.uk