Katie Wiles
Big Drop: no alcohol but plenty of taste
Added: Friday, April 6th 2018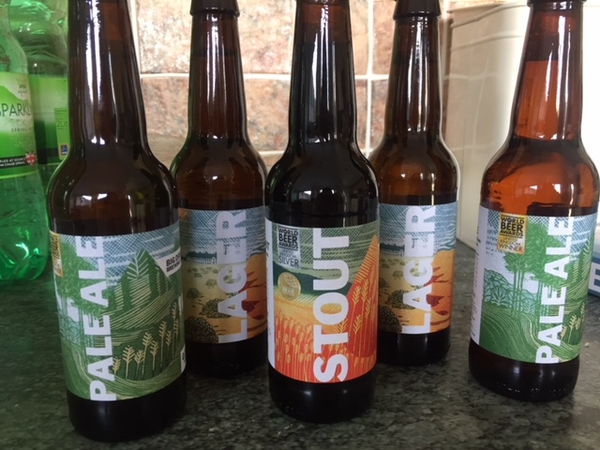 By Katie Wiles, www.wilesaboutbeer.com 
Big Drop Brewing Co. epitomises the non-alcoholic beer revolution. Relatively new to the scene, it was established in 2016 by founder Rob Fink who correctly identified that there was a distinct lack of choice in the low to no alcohol beer market. Today, Big Drop boasts a range of four beers including a stout, pale ale, lager and spiced ale.
I've had the chance to try the first three. The first thing that caught my eye when I was introduced to Big Drop is that they just look cool. Their branding is designed by Suffolk landscape artist Helen Maxfield, who takes her inspiration from the Suffolk countryside. They've got a refreshingly young, vibrant and artsy look to the bottles, and are as inviting as any other craft beer on the market. I couldn't wait to tuck in.
Big Drop claims to be unique in that they brew their beer up to 0.5% ABV using a "variety of techniques" which enables the flavour to be retained. This, they claim, is in comparison to other alcohol-free beers where the beer is brewed to full strength and then the alcohol - -and consequently, the taste -- is removed. It's hard to tell whether these techniques are unique to Big Drop, but overall I'm pretty happy with the results.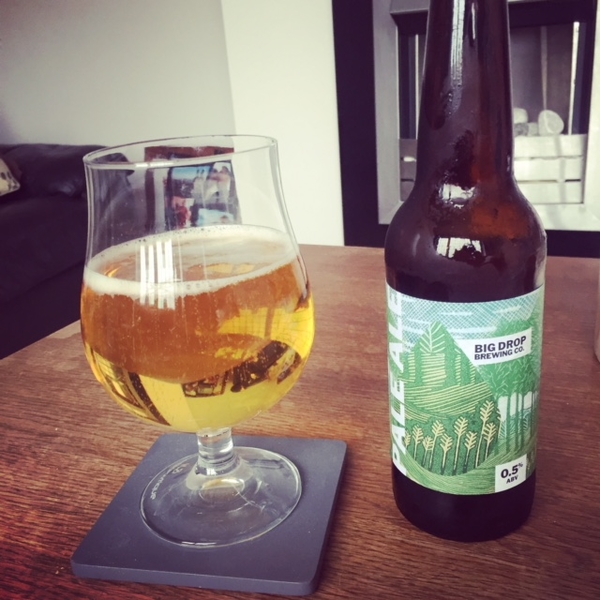 Pale Ale - 5/5
First I sampled the Pale Ale, which I think was probably my favourite of the three. Described as a "dry-hopped" with "hints of pine and honey", this pale ale is essentially indistinguishable from its higher ABV counterpart. With a nice clear, straw colour and plenty of carbonation, it had a strong mouth-feel and a lovely citrussy taste. I didn't pick up a strong aroma, but it was very refreshing and zesty, well-balanced with plenty of hops. It's certainly a beer that I'd be happy to sample again and not feel like I'm missing out on drinking.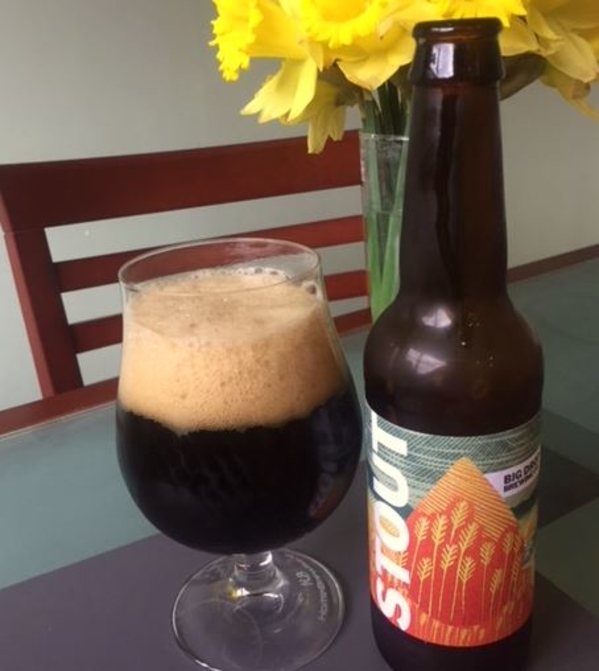 Stout - 3 / 5
Next I moved on to the Stout, which I was particularly excited to try. Perhaps my expectations were too high, but I felt a bit disappointed by the stout. The beer looked mouth-watering when poured with a good head on it and dark colour, but it was too thin in my opinion. Unlike the thick body that you normally expect from a stout or porter, this packed all the taste without the punch. It was certainly enjoyable and boasted some lovely chocolate and coffee flavours, but you can't trick yourself into thinking it's non-alcoholic. I will be keeping my eyes peeled for a non-alcoholic stout that knocks my socks off.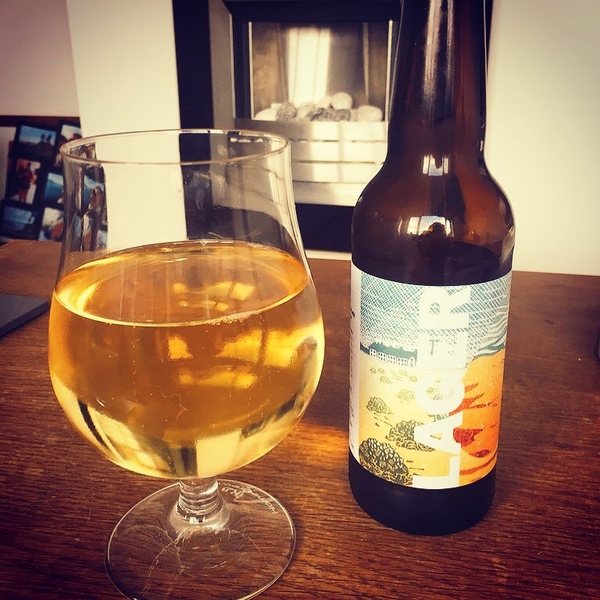 Lager - 4 / 5
Finally I tried the Lager. I'm not usually a huge lager fan, so I won't hold personal preferences against Big Drop on this one. Both my husband and I agreed that it would be hard to distinguish this beer from an alcoholic counterpart. Dry and refreshing, it had a noticeable bitter "bite" to it and clear carbonation. Described as having aromas of "crackers, light honey and pepper", it would certainly make a good accompaniment to summertime BBQs in the garden, and is one I'd be happy to recommend.
Overall, I was really impressed with Big Drop. It was fantastic to have a range of flavours to try and between the lovely bottle designs and strong flavours, I felt like I was drinking high quality craft beers at full ABV. I'd highly recommend them to any mum-to-be -- and anyone else looking to cut down on their drinking -- as the perfect beer choice for those special occasions - or even just to wind down after work!
Where to find Big Drop
Big Drop beers are available from the specialist online retailer drydrinker.com. You can also get it from Draft House bars, London Beer House, Fortnum & Mason, Barworks and restaurant Hakkasan. It is also stocked at a growing number of independent bottle shops.
Big Drop are updating stockists all the time, so check out their website for a list and map for your favourite online retailer or local store at https://www.bigdropbrew.com/where-to-buy/ 
If you enjoyed reading this article, please consider subscribing to my blog www.wilesaboutbeer.com. You can also follow me on Instagram and Twitter on @wilesaboutbeer