Katie Wiles
Trappist tradition has arrived in the U.S.
Added: Tuesday, January 16th 2018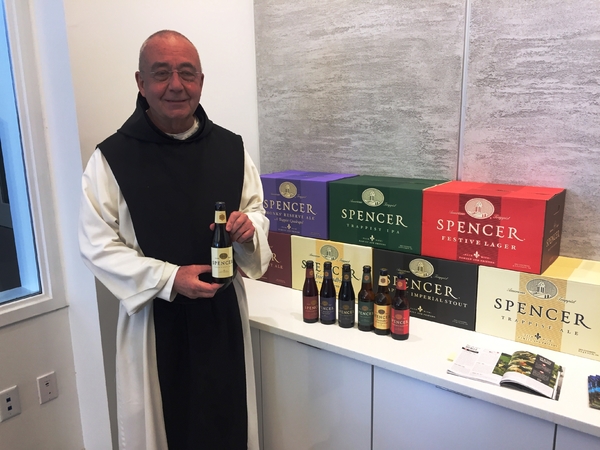 By Katie Wiles, www.wilesaboutbeer.com
Trappist monks are brewing beer -- but this is not Belgium but a remote, rural area of Massachusetts in the United States. Inspired by the European tradition and working closely with their brothers in Belgium, Father Isaac leads a team that is making beers that are unique to America and dedicated to the upkeep of their abbey.
If you are a beer connoisseur living in Europe, it's likely you have come across a Trappist beer at some point in your life. Made by monasteries scattered across the continent, there is a palpable air of mystery surrounding these breweries.
The Trappists began brewing as early as the 1580s to feed their local community, but monastic brewhouses have existed across Europe since the middle ages. To be considered an authentic Trappist product is no small feat, and is taken very seriously by the International Trappist Association. There are just 12 Trappist breweries in the world – and only one located outside of Europe.
An authentic Trappist product must be made within the walls or vicinity of a Trappist monastery under the direct control of the community, and the revenues are for the benefit of the community and their social work. These breweries are rarely open to public visits, which interrupt the daily life of liturgies, prayer, study and meditation.
Even if a monastery does meet all of these requirements, it can still be a long process to have the privilege of being considered a Trappist product. Speaking with Fr. Isaac of Spencer Brewery, which opened just five years ago in the sleepy town of Spencer, Massachusetts, I learnt just how complicated it can be.
"Our monastery has been making jam preserves for more than 60 years, but it became obvious nearly a decade ago that a new revenue stream was necessary to carry the order and its charitable work into the 21st century," says Fr. Isaac.
"We were in discussion with the Belgians for nearly two years before we got them on board. There was a lot of concern about opening the first Trappist Brewery outside of Europe and scepticism about how America would carry on the Trappist tradition," he adds.
Despite their initial misgivings, the International Trappist Association eventually came around to the idea and the members agreed to provide more or less unlimited technical support to set up the Spencer Brewery. "We all rise and fall together," Fr. Isaac told me.
The monks were given three pieces of advice from their European counterparts – to hire a skilled brewing engineer, build a modern, state of the art facility, and only brew a single beer for the first five years.
Every Trappist brewery has their own recipes, but they all share a "family yeast" from the 1930s which plays a pivotal role in their beers. To make their first independent beer, the brewers at Spencer spent six months putting together a dossier proposal and developed 24 pilot brews before reaching their original Trappist Ale, which was then flown to Belgium for approval.
Their Trappist Ale is a blonde ale at 6.5% ABV with a delightful fruity wheat flavour to it.  Since brewing the classic original, Spencer Brewery has added an IPA, a pilsner, an imperial stout, a lager, a holiday ale, and a Monk's reserve ale – each of which requires approval in person by the Trappist Association.
"We were asked to just brew one beer for the first five years of operating, but this simply wasn't feasible in an American market," explains Fr. Isaac. "We are straddling two different worlds in many respects, following the Trappist tradition in America. People here want to try a lot of different beer – especially seasonal ones – and we need to be able to meet that demand."
Spencer Brewery's ales are unique in the American market because the monks are committed to brewing in the traditional real ale style. Most American brewers add CO2 for carbonation, or even "cosmetically bottle condition", by adding a dash of yeast at the end of the process to make the beers look bottle conditioned. Spencer beers, by contrast, undergo secondary fermentation after bottling in a warm room, giving them a much smoother and less aggressively carbonated taste and mouth feel. A heavier, more expensive, glass bottle is required for this process, which is imported all the way from Europe to their on-site packaging facilities.
Quality is obviously paramount in Spencer beers, which are all brewed in the state of the art brewery under the direction of a skilled brew engineer. Fr. Isaac explains that Spencer Brewery plans to help educate people about quality beer and the importance of bottle conditioning. So far, the monks have set up a "Trappist beer experience" at the New England state fair and an open house event one summer day each year – the next to take place on the 23rd of June 2018.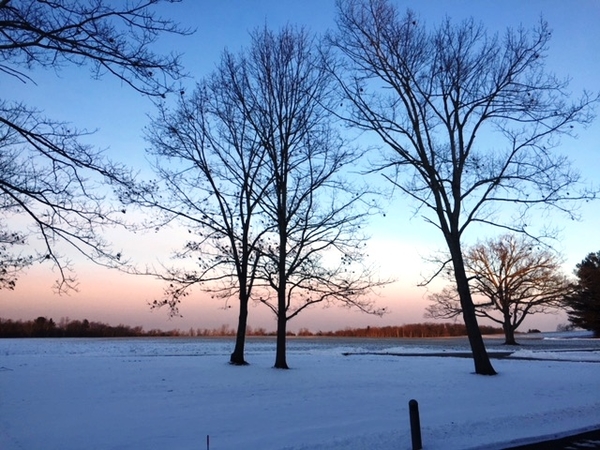 The brewery is set in the picture of serenity, nestled amid 2,000 acres of snow-covered farmland. The monastic dimension is quite subtle – rather than a crucifix adorning the wall, a blanket of calm envelops you within the light, airy and peaceful atmosphere.
Yet brewing isn't the natural fit within a monk's busy day, which usually starts at 3:30 am. Fr. Isaac informs me that by the time the brewery opens the monks are already halfway through their monastic day. There are five monks working daily in the brewery, including a head brewer, with more monks brought in for packaging day.
In 2016 Spencer Brewery made 4,000 barrels, exporting around 40% of which to Europe. The brewery has the capacity to make up to 10,000 barrels of beer a year, and the monks are optimistic about its future growth. Their ambitions are obvious when touring the facilities.
"We built the brewery to meet our future needs rather than our current ones" Fr. Isaac says, "none of the Trappist breweries expected to grow in the way they did and ultimately ended up spending a lot of money retrofitting buildings. We had the opportunity to do it right the first time."
There are plans in the pipeline for a 13th Trappist brewery to open here in the UK. Until then, you can find Spencer Brewery beers across online retailers abroad such as Beer Hawk. Their full selection to date includes:
Trappist Ale, 6.5% ABV –a full-bodied ale with a golden hue and fruity accents. It boasts a dry finish and light hop bitterness.
Trappist Holiday Ale, 9% ABV –a bigger and darker ale - mahogany in colour and wholesome in body. Lightly spiced, it has a nice head on it and smells of apple, malt and cherry. It is a heart-warming feast day ale with hints of "New England fall" flavours to it.
Spencer Monk's Reserve Ale, 10.2% ABV – the reserve quadruple ale is new for 2017. With a dark, creamy head, molasses nose, and smooth finish, this is a fragrant, robust and malty brew.
Trappist Imperial Stout, 8.7% ABV – the imperial stout is one of their seasonal brews and an American take on the Anglo-Russo Imperial Stout tradition. With luxurious frothy foam and waves of coffee, chocolate and caramel, this is an intense and robust beer.
Trappist IPA, 7.2% ABV – an IPA is a requirement in America, but unlike most American IPAs this beer is very well-balanced. Crisp, fragrant and golden-hued, this is one of a kind.
Trappist Feierabendbier, 4.7% ABV – The terms "Trappist" and "pilsner" don't usually go together, but this beer is called the "well deserved beer". Straw coloured with a light, creamy head, this pilsner incorporates traditional noble German hops which provide herbal notes, a floral nuance and the classic light closing bitterness.
 Spencer Festival Lager, 7.5% ABV – An interpretation of the Vienna lager style, this is a smooth, russet coloured, hearty and malt-forward beer with hints of smoke and spice. 
To find out more, visit: http://spencerbrewery.com
If you enjoyed reading this article, please consider subscribing to my blog www.wilesaboutbeer.com. You can also follow me on Instagram and Twitter on @wilesaboutbeer