Katie Wiles
Morrison's draught: help or hindrance?
Added: Wednesday, November 22nd 2017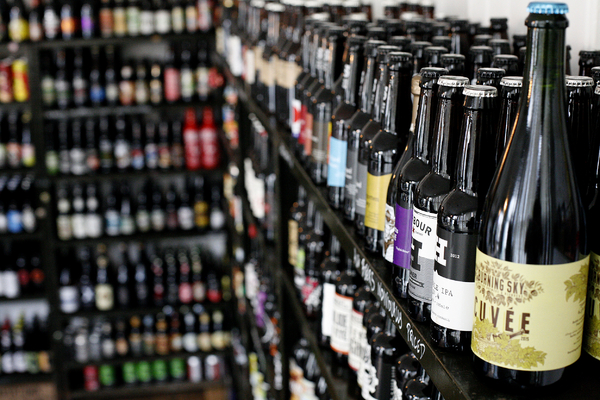 By Katie Wiles, www.wilesaboutbeer.com
Last week Morrison's controversially announced it would be selling draught ale in one of its Yorkshire stores. The press has been quick to question the impact this will have on the industry-- particularly given the news that pints bought in pubs have suffered a worrying drop this past quarter.
It's true that pubs no longer hold a monopoly as the sole venue to buy good beer. Craft beer bottle shops are incredibly popular, with many offering "take-home" growlers to enjoy draught beer in the comfort of your own home. Supermarkets have always threatened the industry, selling bottles and cans at incredibly low prices.
It's easy to view Morrison's announcement as the "final nail in the coffin for pubs" -- yet some beer drinkers rejoice at the opportunity to drink good beer in more places. Ex-brewer Charlie Cann says that Morrison's decision "really isn't novel or groundbreaking – it's already happening everywhere in the United States. I would love to see a UK supermarket rise to big challenge of blending magic of the pub with the sleek aplomb of US craft beer bars in grocery stores." Across the Atlantic, craft beer is accessible in virtually every corner of America -- from supermarket chain Whole Foods to the "Growler Guys" bringing craft beer to petrol stations and a number of unusual outlets such as car washes and hair salons selling brews. 
Beer-lover Ailie Miles agrees, saying that Morrison's decision could act as "an introduction for some people to try a beer that they wouldn't normally go for. It might convert some people into realising that there is more to life than Fosters!"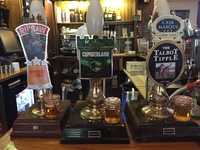 Impact on British pubs
Undoubtedly, British pubs are nervous about Morrison's move, and the wider implications of this trend. Pubs play a hugely important role in many people's lives, acting as the go-to place for friends, families and colleagues to celebrate any and all occasion. Yet times are a-changing, and 21 pubs are still closing every week as pub pints becoming increasingly unaffordable for many consumers.
Claire Carpenter, bar manager at the Seven Sisters pub in Eastbourne, East Sussex, claims this is "another nail in the coffin for us struggling pubs. One day when all the proper pubs are gone and people are left with soulless Wetherspoons, they will wonder how it all got to that."
Ale drinker K.A. Ebner agrees saying that she would "rather people support pubs. Pubs are deeply British and are a hub of the community, along with the church. Unfortunately I think the writing is on the wall. Prices are rising, and the culture is changing -- people stay at home more. Pubs are taxed at a high rate but supermarkets can sell booze more cheaply. You would think more people would twig that these things are changing behaviour, and over the long-term will change the culture, yet people are simply accepting all this. I think it's such a shame."
Many question how appropriate it is for a supermarket to take on the role of a drinking venue with concerns ranging from drink driving to quality control and beer knowledge among serving staff. Beer bloggers Boak and Bailey neatly sum it up, saying that "nobody is likely to go there for a session, after all."
Bottle shops react
The most visceral reaction to Morrison's decision can be heard from the independent beer shops, which are now in direct competition with the retail giant.
Katie Cullen, owner of Block &  Bottle in Gateshead, says "The problem with supermarkets starting to do this is they have no minimum price per unit set for them by local police forces like we do. They drastically undercut independent shops and at the same time de-value the beers they are selling by pricing them so low. While it is great that more people are getting into craft beer, it's also detrimental to the industry in the long-term."
Jules Gray, owner of Hop Hideout in Sheffield agrees, adding that "It's frustrating in terms of column inches at times. We put out press releases but secure little coverage. Yet Morrison's puts a local Saltaire beer -- one tap in to a cafe -- and its major headlines everywhere.  I don't see good indie beer in supermarkets as a bad thing – but I do strongly believe breweries who service multiple markets need to have a clear strategy for each of them, so that it's a positive for everyone."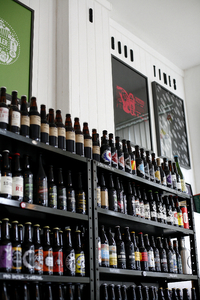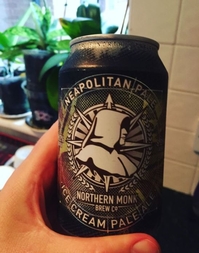 Finding a middle ground
There is no way to turn back the clock to a time when pubs are the one and only place to enjoy a good beer. Nor would most of us want to -- having quality beers at your fingertips helps encourage more people to get involved in the emerging beer scene. Yet a fine balance must be found between our pubs, bottle shops and supermarkets to ensure the very things we love about beer and pub culture in Britain isn't lost forever.
Continued use of our local pubs is vital, as is introducing more people to craft beer while not underselling the product. Northern Monk is one brewer that has been applauded for its responsible efforts in this regard.
Russell Bisset, Managing Director for Northern Monk Brewer, explains that "independent bottle shops are the lifeblood of our business, and we would never want to undercut them. We only sell our core products – New World and Eternal – in multipacks to supermarkets, which are much more accessibly priced for the average beer drinker. Our more niche beers are reserved specifically for bottle shops. We think that this approach helps to nurture the market and give people an in-road into craft beer."
Until pubs are given greater Government support to compete against cheap supermarket prices, they will always be on the back foot as more businesses start to push craft beer. CAMRA's Head of Communications Tom Stainer explains that "pubs provide a pivotal role in our society, acting as a hub for people to come together to enjoy a drink in a responsible and supervised setting. This simply cannot be replicated in other venues, such as a supermarket where the primary focus is to go shopping rather than to socialise with friends."
Ultimately, it is down to consumers to decide how and where they will be enjoying their beer in the decades to come – and one can only hope that a sensible balance can be met between the "craft beer everywhere" culture and enjoying quality beers in a sociable setting.
If you enjoyed reading this article, please consider subscribing to my blog www.wilesaboutbeer.com. You can also follow me on Instagram and Twitter on @wilesaboutbeer