Feature
It's beery across the Mersey
Added: Sunday, October 8th 2017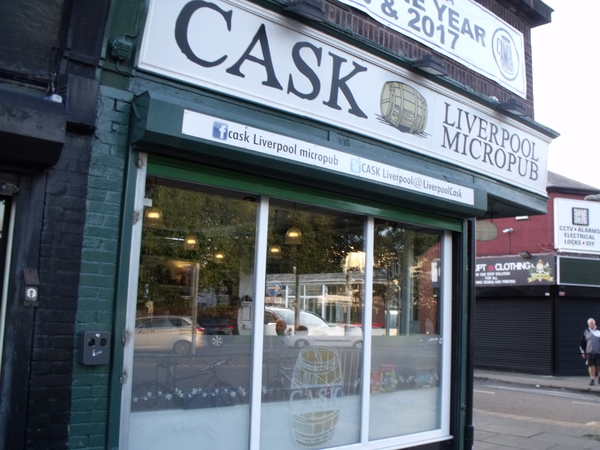 Enjoying a beer in the Cask micro-pub in Liverpool is a rewarding experience in every way. In a city bursting with fine pubs, Cask has twice been named Pub of the Year in 2016 and 17 by the Liverpool branch of CAMRA.
And you can sup beers there from the Neptune Brewery that has won accolades from both CAMRA and RateBeer, who both named it Brewery of the Year in 2016.
As micro-pubs go, Cask is spacious, with plenty of seating for drinkers. It's a former plumbers' merchant store on Queens Drive in the Stoneycroft area and was opened as a pub in 2015 by Ian and Michelle Barton.
It not only has a fine range of beers but is also decorated with fascinating brewery memorabilia, including the much-loved and much-missed Higson's, a Liverpool legend that was cruelly bought and closed by Whitbread in 1990.
Cask offers seven rotating beers that often include Hawkshead and Offbeat. Special beers are dispensed from wooden casks on the bar and they currently come from Neptune in the Maghull district of the city.
Neptune was founded in 2014 by Les O'Grady, who has a great passion for beer and works closely with his wife Julie O'Grady (below) who formed the influential Ladies That Beer. The group was set up by Julie to prove that beer was not drunk only by men with beards and woolly jumpers but was also increasingly enjoyed by women, too.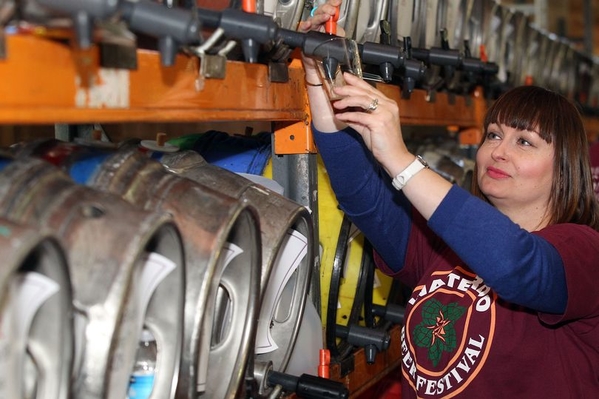 Ladies That Beer holds monthly meetings in pubs, organises tastings and beer-and-food matches, and encourages its supporters to attend festivals to see the wide range of beers available.
Les O'Grady proves the point about the modern diversity of beers. He has brewed 37 beers to date and there are many more in the brew line. Standing proud on the bar at Cask was a special version of Les's Abyss oatmeal stout (5%) that had been aged in wood for four months. It's brewed with Golden Promise pale malt, black and chocolate malts, and flaked oats. It's hopped with Challenger and American Willamette and has a smoky and vanilla aroma with dark, burnt fruit notes and bitter hops.
Other beers in the Neptune range include Amarillo IPA, Big Sur West Coast pale ale, Mosaic pale ale, Pacific pale, Triton pale ale, Weisse – a German-style wheat beer – and Rip Tide bitter.
Cask is currently up for sale as the Bartons are keen to retire. Let's hope new owners maintain a commitment to a good range of beers that highlights Liverpool craft brewers.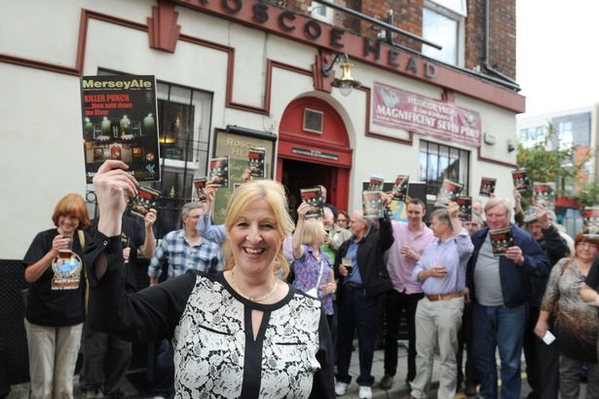 Another award-winning Liverpool pub is the renowned Roscoe Head in Roscoe Street. It's named after William Roscoe (1753-1831), a local historian, poet and campaigner against the slave trade.
The Roscoe is one of only five pubs to be listed in all 45 editions of CAMRA's Good Beer Guide and in September it was awarded a framed certificate to celebrate the outstanding achievement.
The pub has been run by the Ross family for more than 35 years and the current publican, Carol Ross, has had a long battle with the owners, Punch Taverns, over such matters as rent and beer choice. There were fears for several years that the debt-ridden pub company would sell the Roscoe, which could have been turned into either a shop or housing.
To add to Carol's concerns, in 2016 Punch sold the Roscoe to New River Retailing, a company that works with the Co-op to build convenience stores, either alongside pubs or turning the whole of pub premises into shops.
New River has said publicly it has no plans to close, sell or turn the Roscoe into a convenience store. If the company reneges on that promise there will be a major campaign to save it. There have been several demonstrations in support of the pub in the past – Carol is seen pictured with supporters – and one demo was attended by CAMRA's national chairman, Colin Valentine.
In a reverse of shop-to-pub, the Handyman opened in August on Southdown Road as a brewpub. It has been converted from a Handyman supermarket and has a large, open-plan bar where customers can view the brewing plant on a mezzanine.
When the pub is fully operational, it will house a community cinema and will stage festivals and live music. It has five handpumps for cask beer and also serves craft keg.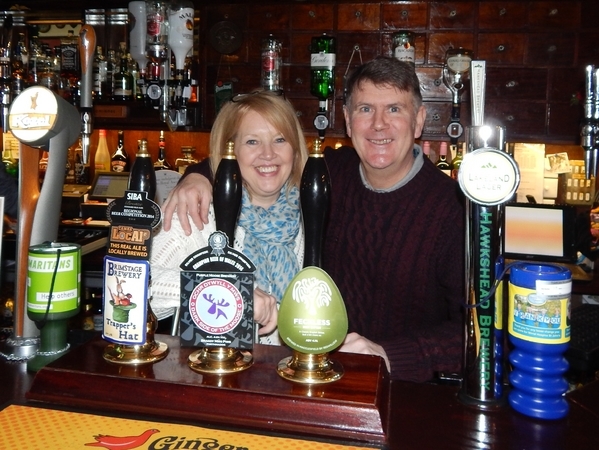 Across the Mersey – you will get a blast of Gerry Marsden if you use the ferry – Gallagher's Pub & Barbers on Chester Street, Birkenhead, is another award-winning pub. It was rescued by Frank and Sue Gallagher when the former Cain's pub, known as the Dispensary, was half destroyed by snow and rain.
The Gallaghers are hairdressers and they not only restored the pub but added a small hairdressing salon. Due to demand from the pub side, the hairdresser's has now been closed, which is a pity as £8 for a wash and trim was a snip. Locals used to say it was the only pub on Merseyside where you could get half-cut without touching a drop.
It has been named Wirral Pub of the Year four times by CAMRA and Merseyside Pub of the Year twice.
Frank Gallagher was in the Irish Guards and he has filled the wood-panelled corridor and bar with army memorabilia as well as mementoes of the area's sea-going history. The bar specialises in beers from the North-west and always features the local Brimstage brewery. Other beers come from Hawkshead, Rat and Salopian, with Erdinger wheat beer from Germany.
Gallagher's has a good reputation for food and live entertainment. It's celebrated for its range of burgers while the large upstairs room has welcomed such celebrities as comedian Mark Steel. The pub is popular with supporters of Tranmere Rovers who often need a comforting pint after home games.